San Diego, California is one of the most military and veteran saturated cities in America. Service members who leave the military often choose to stay in San Diego in the constant warm climate. According to the Point Loma Nazarene University Veterans Programs and Services office, the campus military-affiliated population has more than doubled in the last five years. Therefore, the creators of the GI Film Festival San Diego (GIFFSD) at local news station KPBS felt it was the perfect location to implement a festival for the community's active military and veteran members.
GIFFSD is an international film festival which features military and veteran films from around the world. One film that was captured on the other side of the world was by former Army Captain and Chaplain, Justin Roberts. His film, "No Greater Love," was filmed in Afghanistan during his one year deployment with the "No Slack" Infantry Battalion, part of the 101st Airborne Division.
In the service, chaplains are non-combatants and therefore carry no weapon during deployment. What Roberts did carry was a camera. He captured one year of his friends and peers at war — the good, the bad and the heartbreaking.
Roberts' film touches on what many of the festival's films touch on — the comradery, love and sacrifice that bonds service members during war. It also touches on the struggles many veterans face when they return from combat. He says it is difficult to articulate the experience of war to the civilian community, but says he feels it is important.
"It is difficult to come home from war and the only way that happens [effectively] is if we come back on a bridge of understanding," Roberts said. "Our civilian communities have to meet us on that bridge for us to fully come home. We are coming home from America's longest war and this can't be just a military or veteran process."
Roberts said it is film festivals like GIFFSD that facilitate that much needed conversation. Nancy Worlie, KPBS' associate general manager for content and communications, said what she loves most about the festival is the important conversations that happen during it.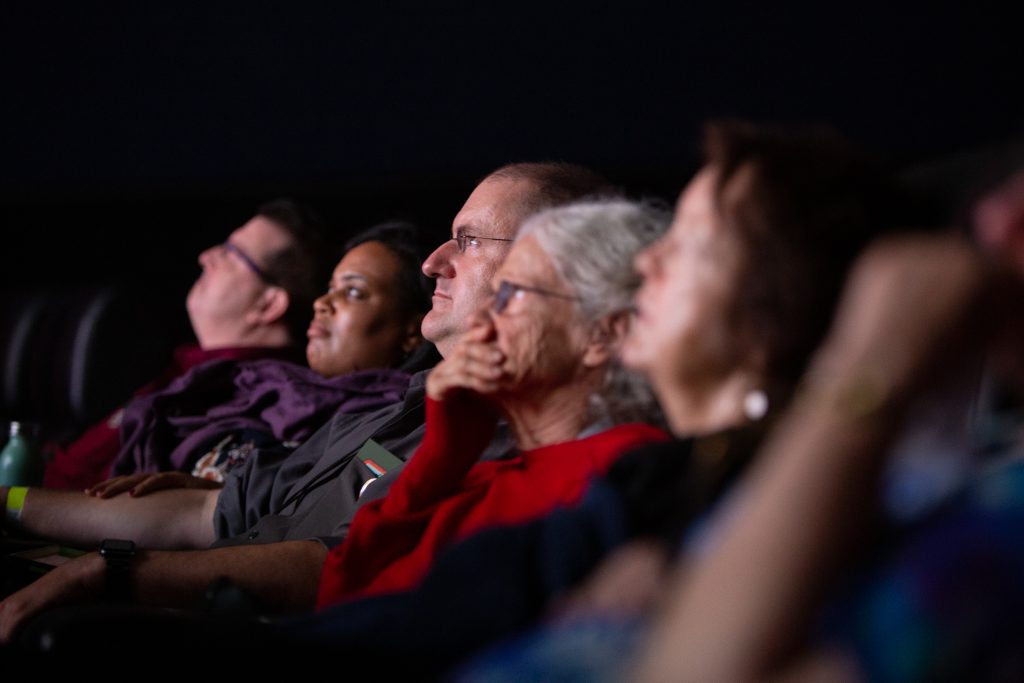 "After each film block during GIFFSD, we host a panel featuring filmmakers, actors, historians and topic experts. It allows our audiences to ask questions, share their own perspectives or just say thank you," Worlie said. "Those conversations are what makes the GI Film Festival such a unique experience."
For Worlie and her team, she said raising awareness about military service and veterans issues in their communities is important.
"I believe that those of us who don't serve in the military owe it to those who do serve to understand and appreciate their courage and sacrifice," she said.
Worlie came up with the idea of a military film festival during a brainstorming session with KPBS colleagues about how to create better content to connect with San Diego's military and veteran community. As she researched if any military festivals like this existed, she came across the GI Film Festival in Washington, D.C. She met the founders, Laura Law-Millet and Brandon Millet, and attended their next film festival.
"I was moved to tears at how powerful these films can be," Worlie said. "My events team and I knew we were onto something excellent and immediately began planning a partner festival in San Diego in 2015."
Her initial team was made up of KPBS events personnel Claudine Casillas and Carla Conner, both of whom are still at the helm of the festival five years later. Together, they accumulated and organized film content, and pulled together organizations and people to make the festival a success.
"We used the best films from the D.C. event and also curated local content through a terrific partnership with the Film Consortium San Diego and our friend Jodi Cilley," Worley said. " We also formed a small advisory committee to help plan and get the word out."
According to Worlie, the official goals of the festival are to educate the local community about military and veteran life and issues. It also aims to provide a platform for active and veteran service members to share their stories in front of or behind the camera.
"It's about bridging the military civilian gap," Worlie said. "We love to see active duty and veterans attend our festival, but we also love to see those who attend wanting to learn more about our military history and support veteran and active duty filmmakers."
According to the GIFF website, military or veteran filmmakers can submit films on any topic, and non-military/veteran must submit films about veterans or the military. The festival features many military and historical documentaries, but also many narrative films.
"I'll never forget seeing the zombie film that was created and shot by a local San Diego veteran," Worlie said.
Usually GIFFSD happens during October and films are debuted at different theaters across San Diego. But this year, due to COVID-19, KPBS decided to host a two-day virtual festival featuring some of the festival's "best of" films from the past. The full-length festival has been moved to May 2021. With more than 60 film submissions to the festival already, Worlie and her team are determined to make sure a full-length festival happens.
"We hope to be back in a movie theatre, but the team is also exploring virtual and perhaps drive-in screening options," Worlie said. "We will be as creative as we can to create an excellent film festival experience so we can protect the health and safety of our community."

If you are interested in submitting a film to GIFFSD, submissions are open until late January. To learn more about submitting a film, to watch films from the festival or to learn more about GIFFSD in general, go to https://gifilmfestivalsd.org/2019/.
Written By: Amber Robinson