After eight months of watching Netflix and Hulu from the couch, movies like Jaws can now be enjoyed on the big screen with a bucket of popcorn. I am glad to say other than not having the self-serve butter station, the popcorn did not change a bit.
Moviegoer Judy Johnson said, "during normal times I would go to an empty matinee movie anyways, but it was particularly cavernous and there were no previews."
Most theaters are now open, including The Lot, a theater at Liberty Station. The experience, however, is quite different from the pre-pandemic world.
Theater employees now greet masked guests with a warm welcome behind an acrylic barrier. Guests are encouraged to buy tickets online, and some in-person ticket booths are not open. Tickets have QR codes that are scanned rather than handing the ticket over to be inspected for admission.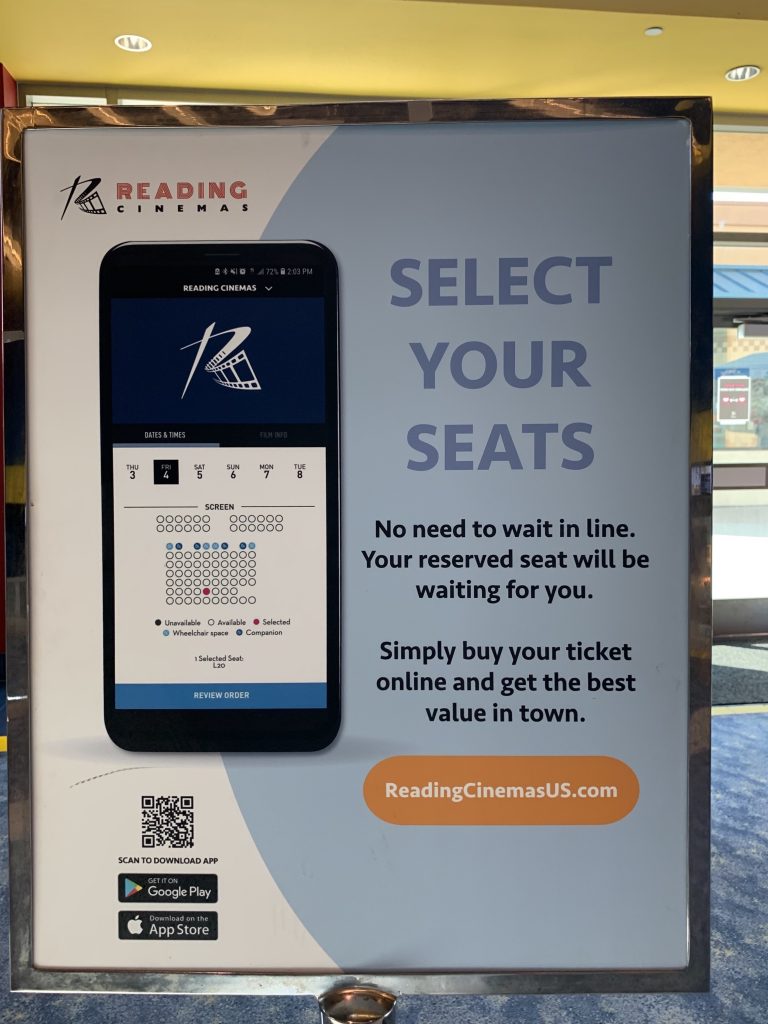 Romeo Sharpe, an employee at Reading Cinemas Grossmont, shared that the theater he works at will only be open on select days of the week, Thursday through Sunday, due to slow business. As a side effect of these limited viewings, he shared "we [movie theater employees] are losing hours."
Sharpe said no major movies will come out soon. Until then, the movies available are whatever the theater has access to. Jaws, Sing 2, Hocus Pocus, Harry Potter and the Goblet of Fire and Jurassic World: Fallen Kingdom were some of the titles available at Reading Cinemas.
Johnson saw Jaws on the Titan XC screen at Reading Cinemas Grossmont. Why go see an old movie she could easily view at home? Johnson said, "Jaws on the big screen rivals any current movie, Jaws deserves a big screen. And, the reduced price doesn't hurt."
Tickets are $5 for adults to watch these older movies. Johnson also addressed her level of comfort. She said, "there was nobody within 20 feet, the nearest person was 8 rows away and my mask was on except when I was eating popcorn. I felt completely safe."
Slow business inadvertently combats the spread of COVID-19, but actual guidelines are in place for theaters. The Reading Cinemas health & safety procedures states: "We've significantly decreased seating capacity in all our auditoriums. When you reserve a ticket, our seating system is automatically blocking off the seats around you to ensure a safe distance between you and the next closest party." Additionally, "To improve air quality, we've upgraded filters in all HVAC systems."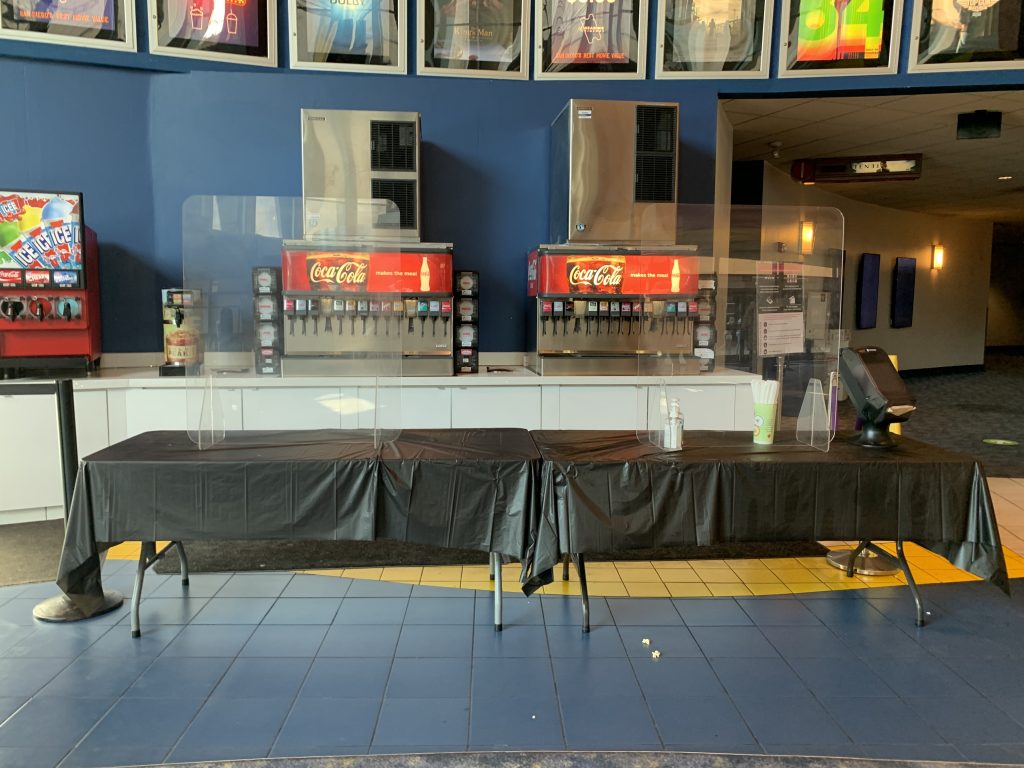 It is fair to wonder if theaters will survive the hit they've taken during the quarantine, especially when companies like Disney still tried to make revenue on their new live action movie, Mulan, without the help of the theaters. But, in the words of Luis Obloquy, CEO of Cinépolis USA, "Cinema has survived all these years because shared experience is at the fabric of who we are."
Here are some things to note from movie goers and theater employees, should you decide to take a trip to the movies:
Buy your tickets online and in advance. Choose your seat far enough away from other people.
Don't forget your mask!
If you're going to get snacks from the concession stand, bring a credit/debit card or giftcard. Refrain from using cash.
Masks are required to be worn at all times unless seated and eating or drinking.
Throw your trash away when the movie is over. This protects employees as well.
Enjoy the movie!