Spooky season is upon us; the weather gets chilly, it gets darker sooner, and Count Chocula is available in grocery stores. I love getting my yearly fix of "Monster Mash" but if you're looking for something a little spookier, here are my favorite albums to get into the Halloween mood.
Clipping: "Visions of Bodies Being Burned"
Experimental rap trio, clipping., has a few spooky albums but this one is my favorite. The "Intro" track sets the tone immediately. The growing echoes of a bass drum coming towards you, Daveed Diggs rapping so fast you can't keep up and the overwhelming blare of static and animal noises interrupting all of it. It immediately wraps me up in a feeling of dread, like the first notes of a scary story before bed. The production of William Hutson and Jonathan Snipes is heavily influenced by the soundtracks of John Carpenter, who famously scored a lot of his own movies, and is infused with some of the distorted and industrial aspects of Death Grips. It sounds like a 80's horror movie that came to life, and the Daveed Diggs stories told in verse are poetically haunting. Every song feels like an individual story, so it makes a good listen if you're alone in bed and need some immersive storytelling.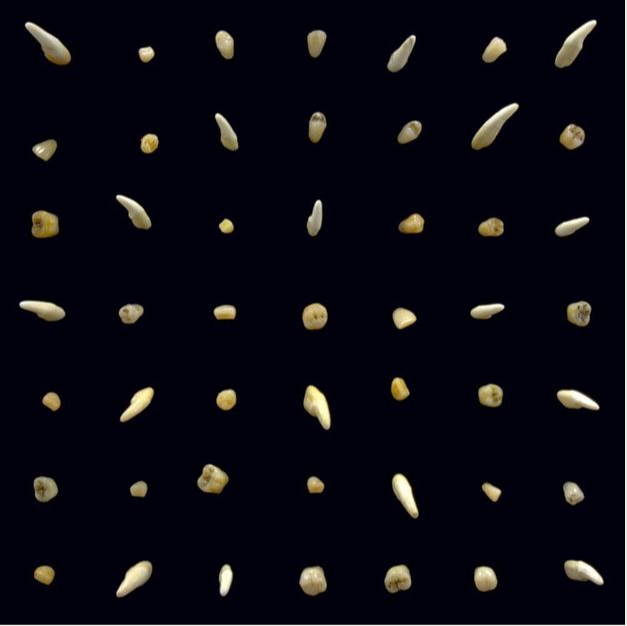 Lingua Ignota: "CALIGULA"
This album is aesthetically haunting. A slow orchestral burn, "CALIGULA" is what I imagine it feels like to visit a Victorian-era haunted mansion. This album encapsulates what it would sound like to wander a haunted house alone, while the ghost of a tortured soul serenades you before casting you towards damnation. Gothic in tone and style, the echoing and opera-like vocals of Kristin Hayter are ground shaking and glass shattering; the discordant orchestral compositions are infused with synthetic reinforcements and church organs that, mixed with the harp, are imposing but sorrowfully beautiful. Her dreadful lyrics and Satan-like screaming are depressing and sometimes jolting, but it does really work for the soundtrack to your haunted house.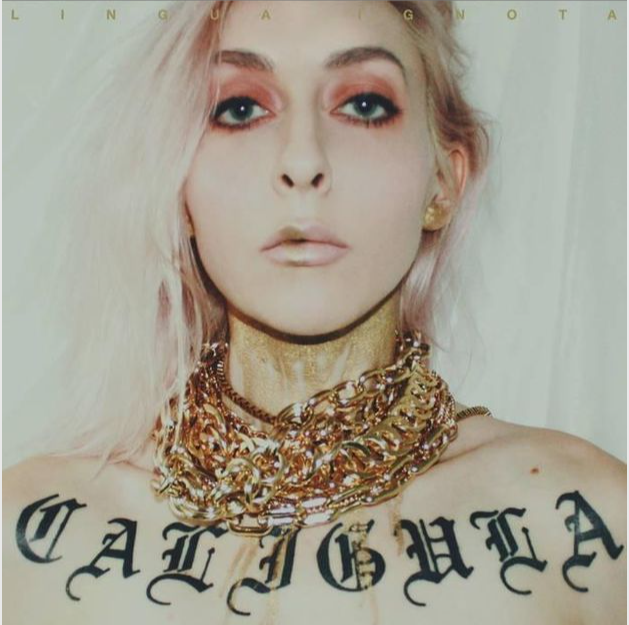 Swans: "The Seer"
"The Seer" is a slow grind. Some songs are over 30 minutes of straight tension building until the climax; it's a long-lasting tension that never lets up. The trance-like droll of repeating rhythms is hypnotizing and engulfing, but the eerie dread that lingers in the qualities of the melody never lets you get comfortable; it's like sitting on the edge of a knife waiting to slip. When it does, the waves of string crescendos and overdriven guitar are ear-smashing and relentless. The overwhelming onslaught of fierce instrumentation and even fiercer playing almost induce dissociation; I can't handle listening to it any longer than an hour without a break. What is most haunting is how this repetition makes the music feel like it's living and breathing. The rhythm of the album's heart beat and the infantile wails of the singer Michael Gira depict the delivery of a demon child, birthing from the speakers into your brain.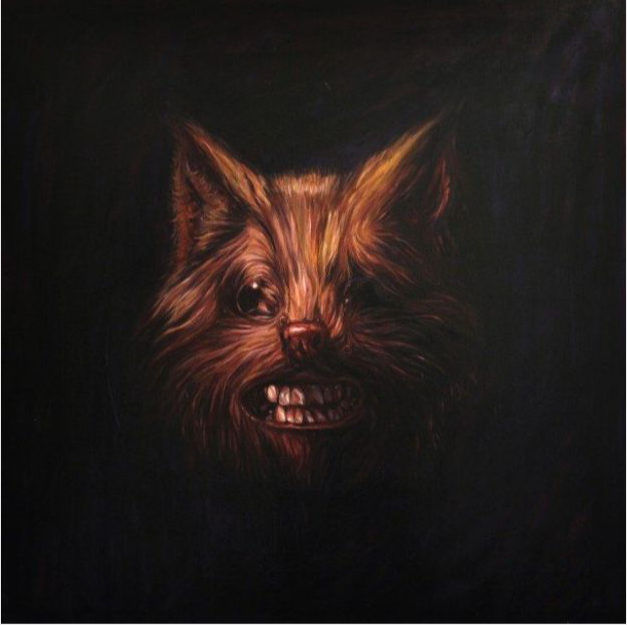 KIDS SEE GHOSTS: KIDS SEE GHOSTS
The self-titled "KIDS SEE GHOSTS" is the 2018 collaborative project between Kid Cudi and Kanye West. While not inherently spooky, this entire album is a must for this year's Halloween party playlist. This 6-song album is stacked with back-to-back bangers; the expansive sound of West's production mixes perfectly with the atmospheric tone of Kid Cudi's style to create not exactly a scary environment, but a ghostly one. There's a lot of layered humming and airy, spectral-like melodies; the recurring pan-flute melodies give the hazy atmosphere a grounded and ethereal ambiance. "Freeee (Ghost Town Pt.2)" is my personal favorite; the resonating and transcendent cascades of West screaming "I AM FREE" are a psychedelic kind of scary. Finally, nothing beats the energy of West scatting "KRAT-KAT-KAT-KAT-KRAT" in "Feel The Love." It sounds like he's reading aloud a DNA sequence and I love it.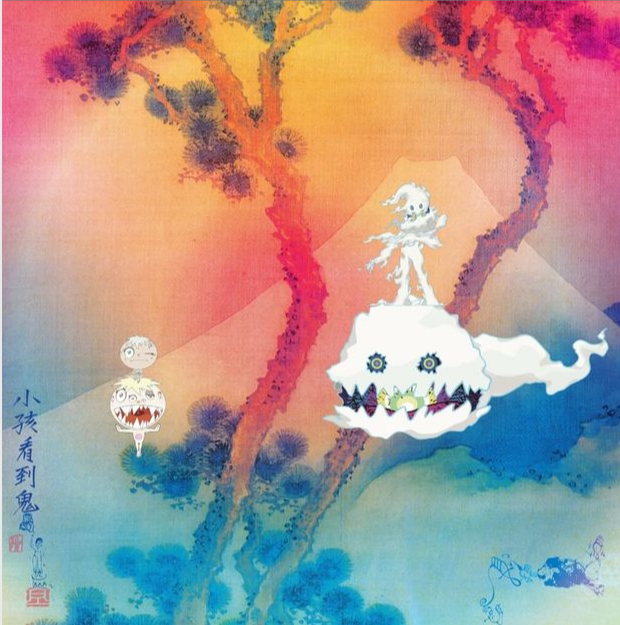 Iron Maiden: The Number of the Beast
This album is a heavy metal classic; Iron Maiden was already established as pioneers of the genre when this came out but this album is a highlight among a list of highlights. Departing from the raw sound of Black Sabbath, Iron Maiden infuses classical elements into their songs that complicates and drives the creativity of their compositions. The driving, rapid, and accurate layers of guitar riffs and bass lines are head-banging, and the operatic performance of Bruce Dickinson is irresistible to sing along with. The lyrics are intellectually derived, many of the songs draw upon horror elements of English literature. While not necessarily all that scary, it's what I imagine Scooby-Doo and the mystery gang are hearing as they run away from their latest ghoul-y villain.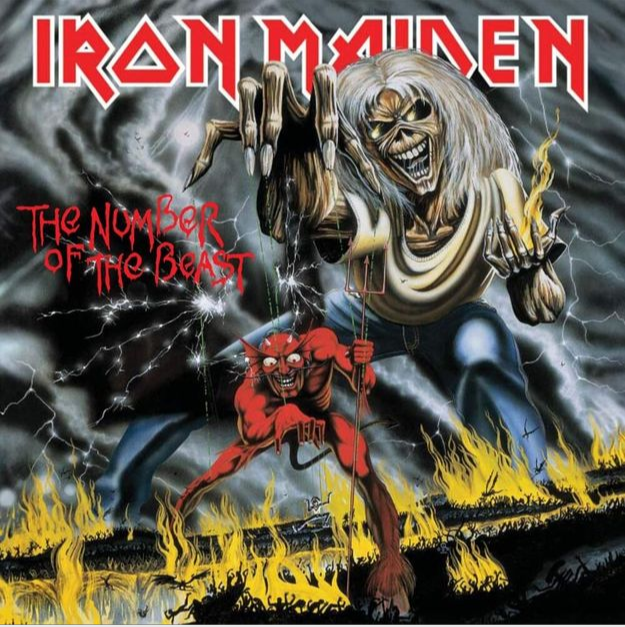 By: Tony Le Calvez