Students, alumni and faculty mourn the loss of a professor, colleague and friend. Professor Ryan Botts passed suddenly on Sept. 22, as stated in an email from Point Loma Nazarene University. The announcement said his passing was caused by "sudden cardiac arrest related to a rare heart condition that had affected him the last two years."
PLNU professor of New Testament, Kara Lyons-Pardue, reflected on her time with the mathematics professor.
"The first words that come to mind when I think of Ryan are kind and generous. That sort of genuineness of character is what PLNU faculty should strive for," Lyons-Pardue wrote in an email to The Point. "It exemplifies the self-giving character of Christ. And, from what I observed, Ryan lived that out in moments small and large."
"Faculty members do not usually use 'pleasure' and 'committee service' in the same sentence, but I can say with full candor that I had the pleasure of serving on a committee with Ryan Botts for the last two years," Lyons-Pardue said. "As I observed it, Ryan brought his best to whatever he did."
When Lyons-Pardue took over Botts' position as committee chair, she described him as patient and generous throughout the process.
"When he could have rightfully expressed annoyance at my repeated email inquiries, he was encouraging, warm and supportive," Lyons-Pardue said.
Botts was in his eleventh year of teaching at PLNU; in the past decade, alumni like Chip La Chat and M'Lynn Martin were inspired by his positivity and kindness.
La Chat spent two summers and a semester of independent research working with Botts. He credits the professor with influencing his career and preparing him for life after graduation in 2016. Outside the classroom, La Chat remembers hikes with Botts and the research team, soccer tournaments and summer barbecues. He said he was inspired by Botts' intelligence, humility and variety of interests in their research work.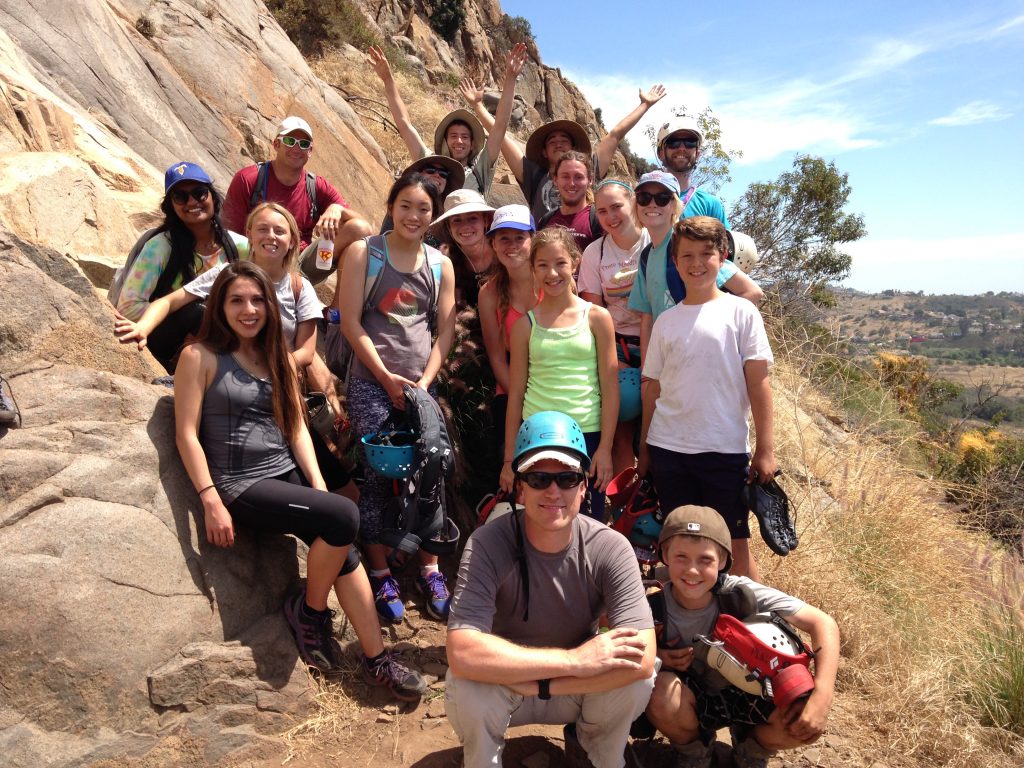 "He showed me that even if you were unfamiliar, you just needed the right mindset, patience and effort to put the time forward to learn anything you want," La Chat said via email. "I was impressed with how much microbiology knowledge he was picking up despite having no background in it. He was not ashamed of the 'Biology for Dummies' book on his shelf."
La Chat recalled a summer barbecue Botts and his wife Nikki hosted, inviting the research team to their home.
"I had asked him if he could choose another career, what that would be. He humbly said he would be a farmer, and proceeded to show me how much of a garden he and his wife had already established in the backyard."
M'Lynn Martin, a 2018 alumna, worked with Botts' wife, Nikki, at the Center for Pastoral Leadership. Martin described Botts as Nikki's right-hand man.
"He was always quick to offer a lighthearted joke or a meaningful smile, and he consistently carried love into every room," Martin said in an email. "While Dr. Botts was really influential and carried a lot of depth, I hope people remember the little things about him, like how much he loved dogs and early bedtimes."
As the community grapples with this loss, memories of the beloved professor and friend continue to be shared on social media. A person's legacy isn't defined by trophies or titles. Their legacy lives in the memories of those still earthbound. It's in the backyard garden during a summer barbecue, in a love for early bedtimes, in the encouraging words of an email.
It's kindness, curiosity, patience, faith — this is Ryan Botts' legacy.

According to an email from Dean of Students, Jake Gilbertson, a celebration of life event is scheduled for Friday, October 2 at 2:30 p.m. in The Greek. The event is socially distanced and masks are required. Seats are limited. For tickets, see the link below. A livestream link will be available at a later date.
https://www.eventbrite.com/e/ryan-botts-celebration-of-life-tickets-123105083619.