2021 was another great year for new music and emerging artists but before we look ahead to the great music to come, here are a few albums I should have spent more time with in 2021; and you should too!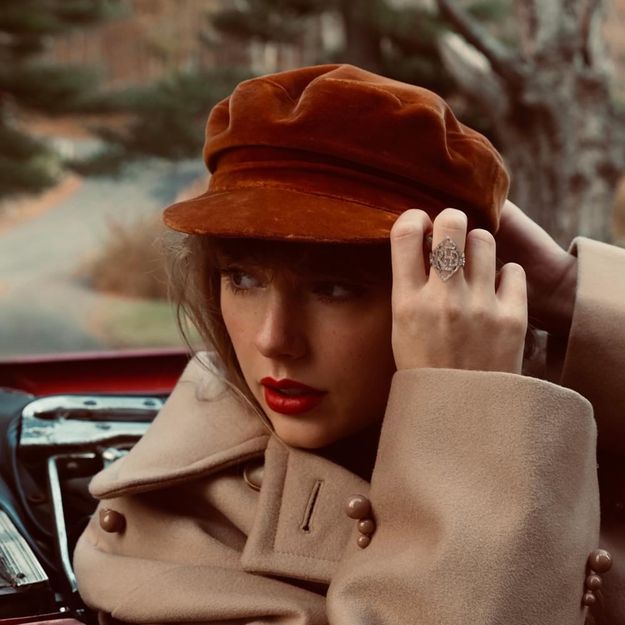 "Red (Taylor's Version)"- Taylor Swift
Of the entire Taylor Swift catalog, "Red" (2013) is the album I am the most familiar with; I bought it the day it came out, I saw "Red" in concert, and I remember being very enamored with the album. At the time, "Red" (2013) felt a lot like a transition album, which was evidently true when Swift transitioned from country-pop to conventional pop on her massively successful follow-up, "1989."
Back in the day, I felt like the original "Red" lacked an emotionally cohesive structure; the individual songs were good but it lacked consistent songwriting that alluded to an overall theme. On "Red" (2021), the same songs, now having aged a few years, feel much more impactful on this go around. For example, in the track "The Lucky One" she sings, "And all the young things line up to take your place/ Another name goes up in lights/ You wonder if you'll make it out alive." At the time of its release her anxiety about being replaced felt a little presumptuous but time has shown that her worries were not completely unfounded. Since the release of the song we've seen pop stars come and go, and Swift's supremacy of the music industry injects a bitter poignancy into her lyrics.
This new "Red" makes up for the weaknesses of the original by utilizing a minute degree of nuance; the harmonies and chords she creates with layers of her voice sound more full, organic, and bodied than they used to. The lavish chords bring out the more reserved and somber tones as well as accentuate the thematic elements that glue the songs together. She achieves this through small slips into a minor key in-between measures, exaggerating the nuances on some lingering notes, and most noticeably, shifting the general tone of her songs to reflect her change in personality and character since the first "Red."
Some songs land flat; her popular radio hits like "Trouble" and "We Are Never Getting Back Together" don't stray too far from the originals and feel a little like routine. They're good for replacing the originals in your Taylor Swift playlist but they don't add anything to the songs, and their style feels a little dated.
The biggest talking point about Red (2021) has been the 10-minute version of her song "All Too Well." Rumored to be about Swift's relationship with actor Jake Gyllenhaal, I was nervous this song would be overindulgent, irrelevant, and feel like it was proverbially "airing dirty laundry."
My apprehensions were entirely devoid of merit; "All Too Well" was a daring and ambitious attempt of musical artistry. The lyrics took their time to create a well-developed narrative, though lacking a bit of thematic substance, and the back half of the track is almost an entirely different song, mutated out of the original's ashes. The song was enrapturing, but the timeliness of the narrative content was a little dated and seemed irrelevant. Themes? Meh. Vision, application, and execution? Flawless.
"Red" (2021) was a fearless attempt to improve, rather than repeat, its previous incarnation. This new "Red" is full of passionate performances, stellar production, and ingenuity.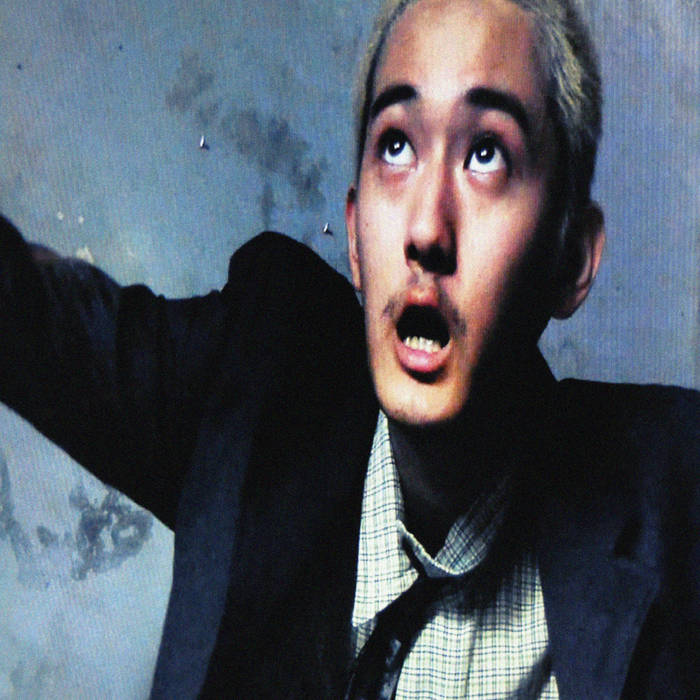 "時間 (Jikan)"- betcover!!
betcover!! is a Japanese Art-Rock band I recently discovered, and I only wish I had heard of them sooner so I could have included their 2021 release, "Jikan" (spelled in Japanese Characters) on my list of the year's best albums.
Pinning down their genre is difficult; I hesitate to call them a prog-rock band because of the influence of jazz and punk infused into their sound, but the influence of psychedelic and classical music is undeniable. Due to its experimental qualities and its idiosyncratic soundscape, I think art-rock is the most appropriate label I can think of.
"Jikan" has this strange quality of capturing a visual style into its sound. The combination of jazz and punk, as well as psychedelic elements, gives the album a sort of "noir" aesthetic. The musical elements feel very dark and cryptic; I can't understand the lyrics, but the spoken word quality of the vocals along with the sleazy and distorted punk instruments performing jazz chords on top of the drum's jazz rhythms gives it an aesthetic I would expect from something like the Korean film, "Old Boy" (2003) or Ridley Scott's "Blade Runner" (1982).
The heavy reverb and deep bass lines give the music a lot of weight as if it were dragging the listener through a sweaty, smoke-filled club until the violent guitars and vocal melodies disrupt the reverie-like quality to reveal the undertones of violence inherent in this seedy medium.
Despite all the influences, this album is clearly rock music and that unifies all the different genres into a very cohesive and linear sonic adventure.
If Hollywood decides to remake "The Maltese Falcon" (1941), I found someone to make the soundtrack.
Check them out on Bandcamp
https://betcover.bandcamp.com/album/-
"Holocene"- Terafarad
I'm typically pretty guarded when someone recommends their self-made music to me, but my apprehensive shell was pierced by the refreshing genuineness of this mixtape and its emotional focus on climate change. Ash Busse, who performs their solo work as Terafarad, is a San Diego-based musician I met while celebrating Hanukkah. Angered by the reality of climate change and despondent about the inability to do anything about it, Busse decided to make a mixtape to air their frustrations.
The tracks on "Holocene" each cover a different genre but they all revolve around the various styles associated with the late '90s and early '00s; most notably, old-school hip hop, nu-metal, and synth-rock. It feels like Alanis Morissette came together with The Smashing Pumpkins and Immortal Technique to raise awareness about climate change.
The lyrics are a little heavy-handed at times for my taste, but the lack of subtlety gives them a strong sense of urgency. Busse's performance, both vocally and instrumentally, is desperately passionate and poignant. The flow, rhythm, and attack of the rap segments are full of bite and personality, while the instruments are mixed in an aggressive style that never regresses into muddled distortion, but is chock full of wild synth solos and ripping guitar riffs that emulate an unbridled ferocity.
While some of the lyrics are a little too high brow, (referencing Voltaire and Robespierre in a way too analogous to NPR), there's a lot of relatability and pathos in the rest of the songs. Most notably in the song "Fire Nation," Busse compares the destruction of California forests to the fictitious "Fire Nation," the primary antagonists of the 2005 Nickelodeon animated series "Avatar: The Last Airbender."
"Everything changed when the Fire Nation attacked" has been a popular quote from the show that has been meme'd to death, but the connection in this song is refreshingly solid and well-founded.
The project only runs for about 20 minutes, and while I wish there was more, the project's length is perfect. There is only so much frustration you can throw at a big topic like climate change before it gets repetitive, or even worse whiny, and "Holocene" has just the perfect amount of frustration and condemnation to avoid either.
Busse displays a lot of creative talent and technical proficiency on "Holocene" and I look forward to any mixtapes or albums coming from Terafarad in the future.
Find them on Bandcamp at:
https://terafarad.bandcamp.com/
Or on Instagram: 
@terafarad
By: Tony Le Calvez