With the summer months past us and fading farther into the rearview mirror, it is now time to look back on another busy season in the music industry. From early May to late August, there were plenty of head-turning albums released, and I finally get to talk about them.
Whether you love the genre or hate it, rap once again dominated the music charts. Releases from Gunna, Young Thug and Travis Scott had the rap community buzzing and the entire music industry on high alert.
R&B singer Khamari and alternative indie artist Bennett Coast were some newer faces who emerged onto the scene this summer. Khamari has a "Frank Ocean-esque" style to him, and his voice is nearly identical to Ocean's.
Rounding out the bunch of notable projects from summer 2023 goes to Dominic Fike's "Sunburn." Fike truly mastered the sound and style of a near perfect summer album. It's a fun, energetic album that oozes with summer vibes.
Below is a more in depth —yet brief— review of each album or EP from the above artists: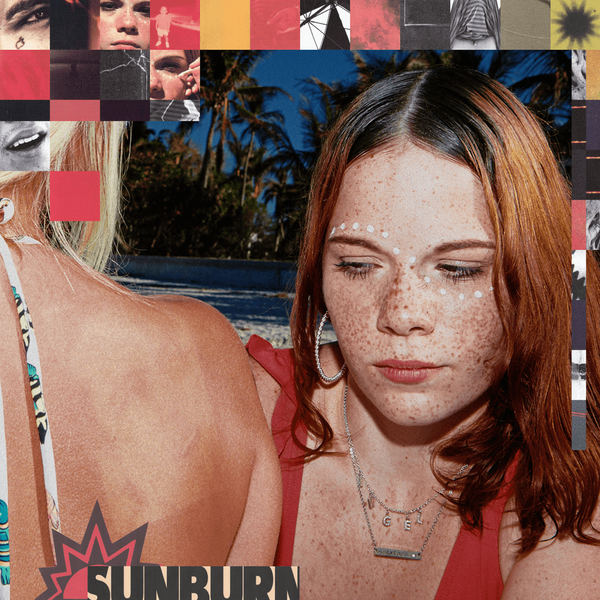 1. "Utopia" – Travis Scott / Best Song – "I KNOW ?"
This may not be Cactus Jack's best album, but it's been a five-year wait for Scott's fans and that's enough to put "Utopia" on the list. Scott's been teasing the album for years now and after the success of Scott's 2018 project, "ASTROWORLD," he had fans salivating for more. "Utopia" is insanely star-studded, with a roster of artists from various genres. From Westside Gunn to Beyonce, Scott was able to incorporate some of the industry's best for his long-awaited album. Expect "Utopia" to be more on the experimental side when you compare it to some of Scott's previous work, but nonetheless it's one of rap's best albums midway through 2023.
2. "a Gift & a Curse" – Gunna / Best Song – "rodeo dr"
Gunna found himself on thin ice back in December of 2022 when he was released on Racketeer Influenced and Corrupt Organizations (RICO) charges—the same charges that fellow Atlanta rapper Young Thug is being held in prison for. The rap community turned on Gunna, vowing to never let the YSL rapper escape the "snitch" label they were throwing on him. That was until Gunna's summer album, "a Gift & a Curse" dropped. A project Gunna completely soloed, with most of his peers backing out of collaborating on the album. Gunna has an immaculate flow and once again finds it easy to glide on each unique beat the project features. With songs like "bread and butter" and the viral "fukumean," Gunna is in serious contention for rap album of the year.
3. "A Brief Nirvana" – Khamari / Best Song – "Right My Wrongs"
If R&B fans' worst nightmare becomes a reality and Frank Ocean's absence never ends, there's no need to fear because we may have just found his replacement. Enter Khamari: the groovy, yet smooth young artist whose raspy voice has fans taking notice. Khamari's "Right My Wrongs" and "Drifting" sound like unreleased tracks off an album like Ocean's legendary "Channel ORANGE." Despite the Ocean comparisons, Khamari has an undeniably different style that won fans over this summer. Khamari's past singles gave fans just a taste of his effortless flow, but "A Brief Nirvana" is the start of something special.
4. "Where Are You Going?" – Bennett Coast / Best Song – "Driver"
Coast's summer EP "Where Are You Going?" is a brief 19 minutes, but it screams summer in a short amount of time. The Bay Area singer incorporates his California style to produce an edgy project. Roll down your windows as you breeze along the coast to songs like "Driver" and "On My Side" and then slow down for the sunset with a song like "Now I Know You." There's definitely a surf rock, indie feel to this EP, and Coast chose no better time to give it to his fans.
5. "Sunburn" – Dominic Fike / Best Song – "7 Hours"
There were plenty of good albums released this summer, but Fike's was great. Fike truly mastered the sound of summer with his project, "Sunburn." The versatility of this album is next level and each song is crafted into an incredibly catchy tune.
Fike's efforts even landed him a spot on the soundtrack of "Spider-Man: Across the Spider-Verse" with his hit "Mona Lisa." There's no other way to put it other than that each track just feels happy. Fike's got this Jack Johnson type of vibe to him, mixed in with a Steve Lacy style of taking on a song. He has the ability to drag out verses with a high pitch, or even rap out a few bars as the beat intensifies. His upbeat, carefree vibe sets Fike apart from all the rest, making "Sunburn" the album of the summer.