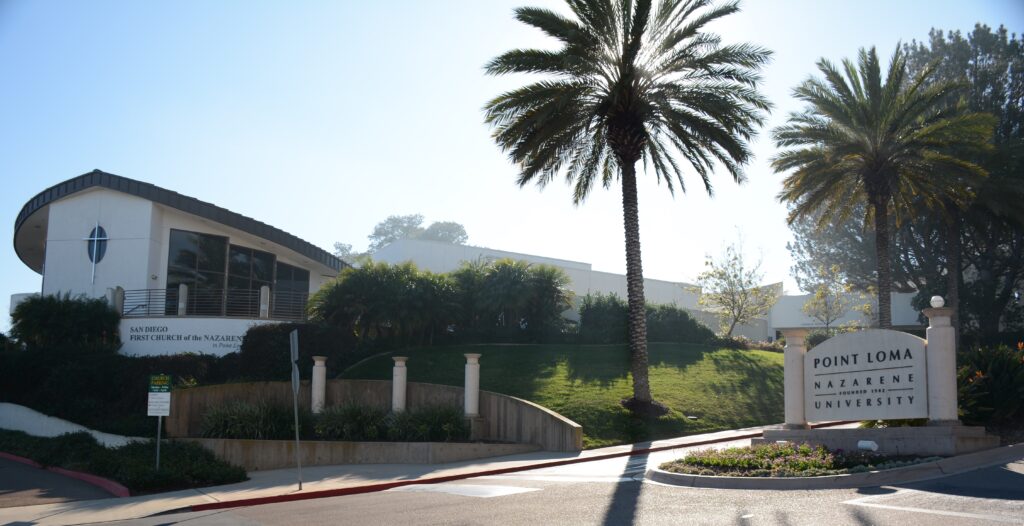 As the summer comes to an end and students return to campus, they will notice changes all over, from small repairs to large new additions and projects. Over 40 projects have been in the works across the Point Loma Nazarene University campuses with new features to be expected, according to the Vice President for University Services, Jeff Bolster.
These include multiple Flex Apartment remodels, new pavement from Klassen Residence Hall to Young Residence Hall, two repaved parking lots outside Young and Wiley Residence Hall and 134 new parking spaces to the Wiley and Goodwin Residence Hall parking lots.
These projects were kickstarted with the goal to maximize the potential of campus life for students, and Bolster played a part in the completion of these projects.
"We have spent the past two years assessing the infrastructure needs of all the San Diego campuses," Bolster said. "This includes everything in, on and under our buildings. We've also done extensive research with students, staff and faculty to know the places and spaces with the greatest needs."
With the amount of work that took place these past three months, Bolster said PLNU has spent close to $10 million in order to improve student experiences on campus.
"The focus of each of those [projects] is to maximize the experience of all of our students, as well as to support the ongoing work of our dedicated staff and faculty," Bolster said. "Many of the projects originate from the needs and feedback of our students, or those who work with our students."
One of the most noticeable changes to campus is the newly paved hill leading from Klassen to Young. This fixed bumps and potholes that many students were frustrated by. Bolster said they have plans to continue repaving areas of the campus in need.
"We have a multi-year plan to continue to repave all across the PLNU campus," said Bolster.
Along with the new physical changes on campus, PLNU now has a MyPLNU App, which is a hub for PLNU student life and academic resources. Portals to Canvas, Career Services, Student Life and Formation and more are available within the application.
PLNU student IDs will now be on their mobile phone which they will use at the Caf, their dorm and everywhere else they used to swipe that plastic card. This is available through the red Transact eAccounts app in the AppStore.
These changes to the campus and new applications were made to improve the campus life for students, staff and faculty. Bolster said the years of work put into these projects will hopefully continue to foster a sense of comfort and community on campus.
Other campus-wide changes are set to be implemented in the 2023-24 school year.
"We're just completing the new Campus Master Plan and will look forward to sharing that with PLNU this fall," said Bolster.