As Christmas break is teasingly close and these San Diego nights are getting colder, put on your most festive sweater, grab some warm cider, and make your way to this year's Cider Celebration. Join Professor Jackson and Point Loma Nazarene University's choir groups as they kick off the Christmas season.
Daniel Jackson is a professor of music and the chair of the music department at Point Loma Nazarene University. Since his arrival at PLNU 21 years ago, a special Christmas performance has been taking place on campus annually. Jackson said the Cider Celebration began when students approached him with hopes of a concert their friends would enjoy. He also noted that when he first came, he noticed this Christian university lacked a Christmas program. Jackson said he took this request and formed it into a family-inclusive, festive show.
Cider Celebration will take place in Crill Performance Hall Dec. 2 and 3 with two shows each day at 6 and 8 p.m.. This show features the Point Loma Concert Choir, Extol, which is a group of 12 singers, and chorale which consists of mostly freshmen all lead by Jackson. Point Loma Orchestra is made up of students who will also provide live music to all four of these shows. Another new factor for this show is that the Point Loma Hooligans, PLNU's school spirit squad, will be dancing for the opening songs.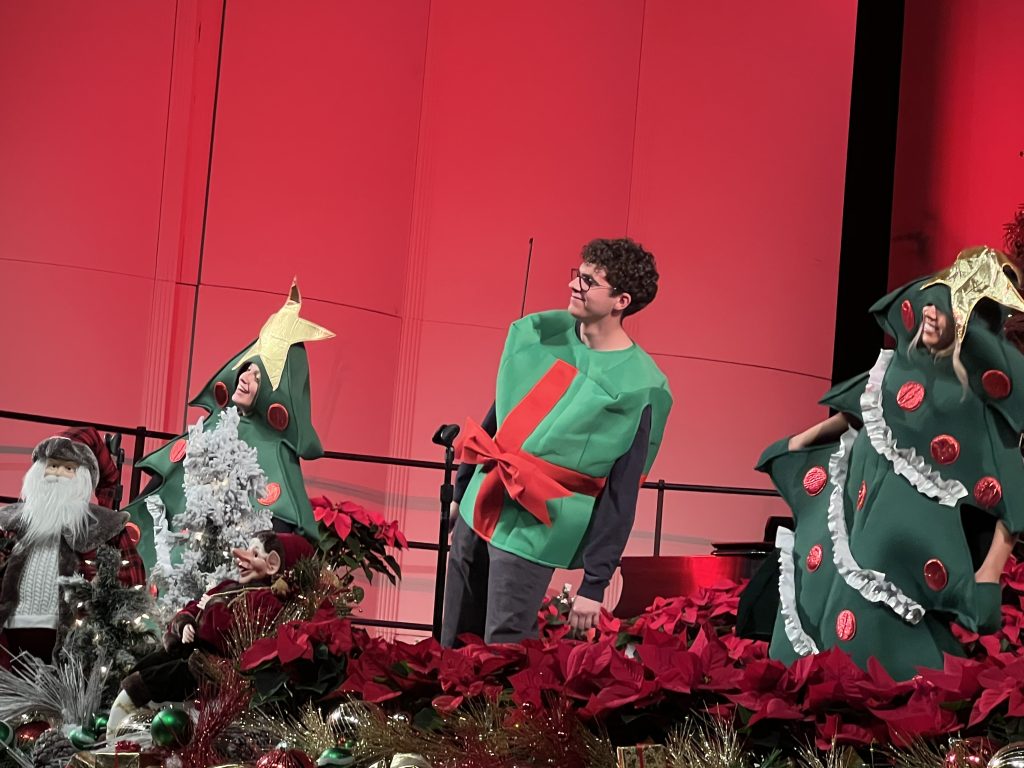 "Santa Claus will be there, Rudolph, Frosty the Snowman, and usually it snows during the program," said Jackson. "It's something where you just say 'wow it's Christmas time!'"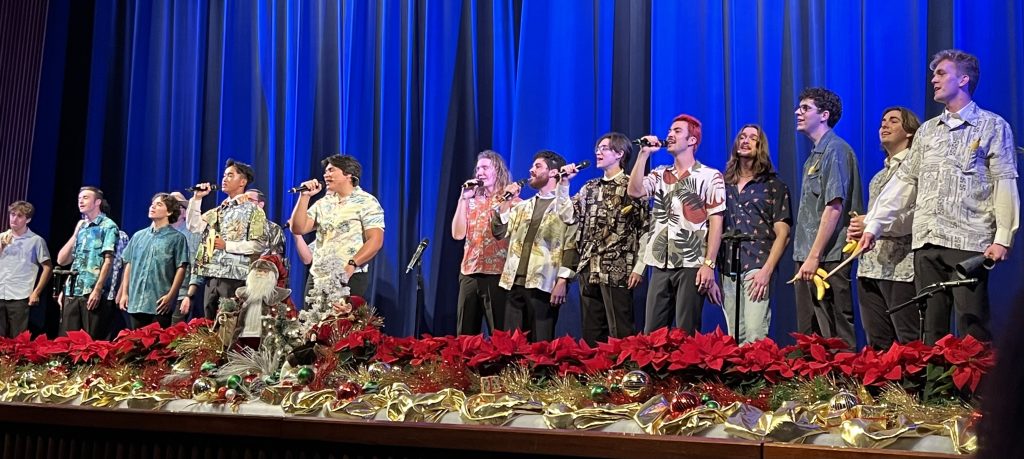 During the show, the two presidents and the vice president of the Point Loma Concert Choir otherwise known as the "masters of ceremony" lead the skits in the show in between numbers. They have control over the overall theme of the show, so long as they point towards Christ by the end. While there are lots of fun Christmas elements, Jackson says that primarily this is a party for Jesus.
"The best part of the show is having people come from our community which a lot of people come from Point Loma area, its their tradition, and they have the fun with Santa Claus and the kids are there enjoying the fun, but at the end the Gospel is presented, and that Christ came to the world and that God so loved the world that he gave his only begotten son, and it is evident that we are there to celebrate Jesus," Jackson said.
Eloise Tapia is a fourth-year social work major and co-president of Concert Choir. Being president of this group, she and co-president, David Hayden, are in charge of writing the skits and being the MC's of the show. This is Tapia's fourth year as a part of concert choir and her fourth year performing in Cider.
"This show will look different in that it looks different every year in terms of theme and content, but there is also more participation from the PLNU Community which will be interesting!" said Tapia. "One new factor with COVID not being a pressing factor is that the dancers will no longer need to wear masks in the aisle which is exciting as they can connect with the audience more."
Tapia says that with Cider being a joint celebration of the Christmas season and the birth of Jesus Christ, there is a lot to celebrate. Her favorite song that the choir is performing this year is a unique arrangement of "Joy to the World."
Co-president David Hayden is a fourth-year accounting and music major and PLNU. He has been part of Cider Celebration since his freshman year where he played the trumpet in the Point Loma orchestra. His emergence into choir began his third year. Hayden said that this performance is a time of celebration.
"It's a chance for us as a university to look back at a semester of hard work and celebrate the Christmas season," said Hayden. "It's an exciting and fun show for any age while giving us time to reflect on the birth of Christ and worship Him."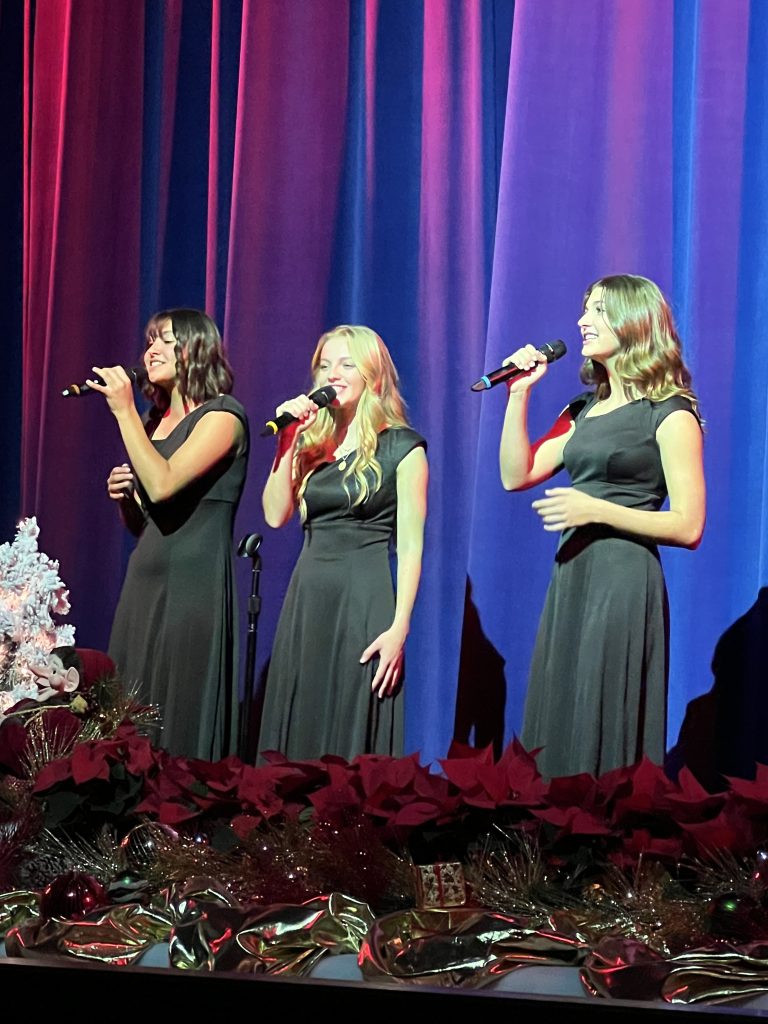 Each year, Cider Celebration has new songs, skits and dances for audience members to enjoy. Hayden says there is a mix of upbeat Christmas songs and also more impactful worship songs about Christ. For this co-president, there is something for everyone to enjoy.
"This year between our fun music, dancing with the hooligans and Santa Claus, we know you'll have a great time," Hayden said.
Tickets can be bought at Crill Performance Hall or online at https://plnu.universitytickets.com/ for $10.
Written By: Madelyn Walthall
Photos courtesy of Christina Rice.