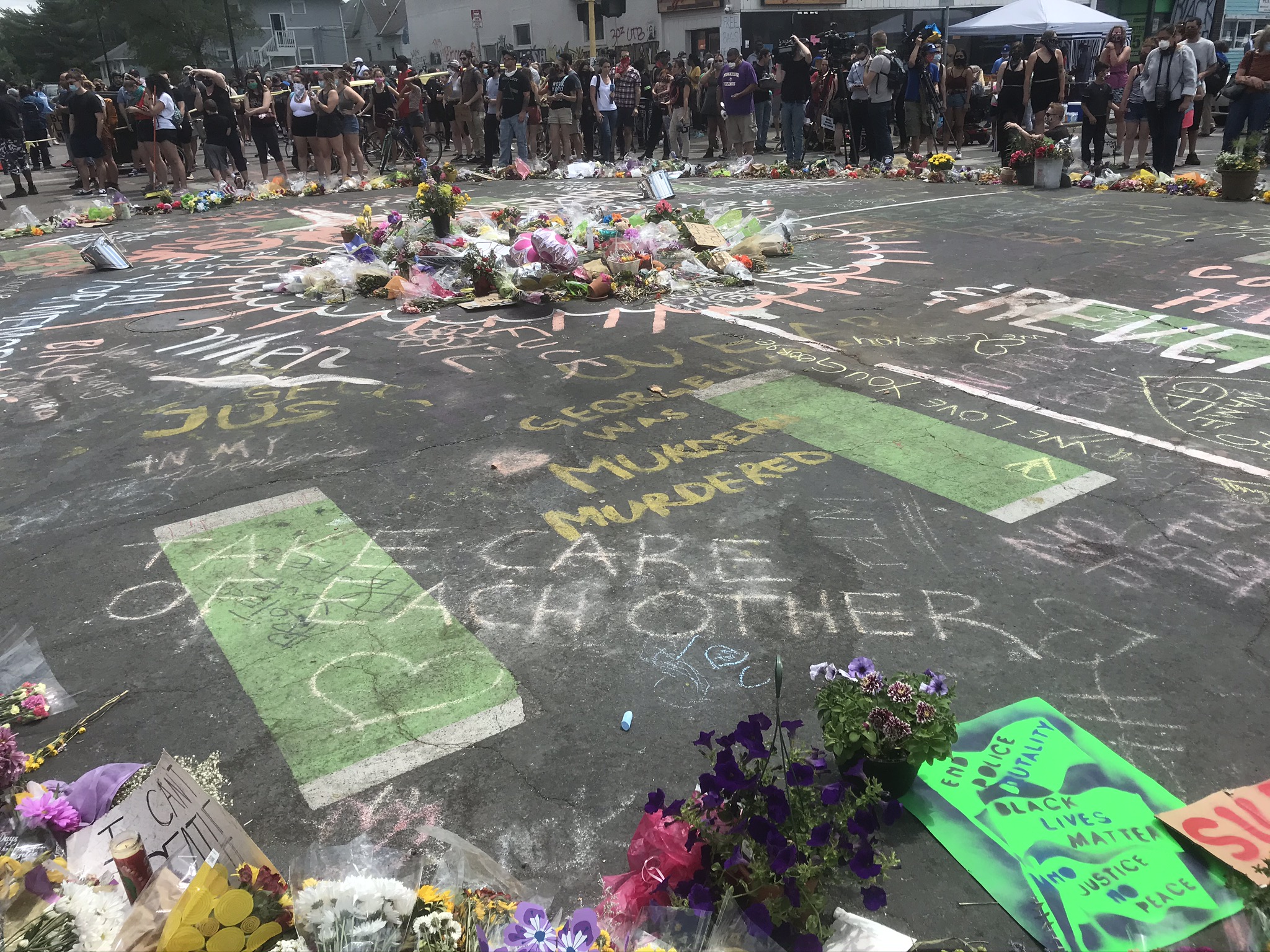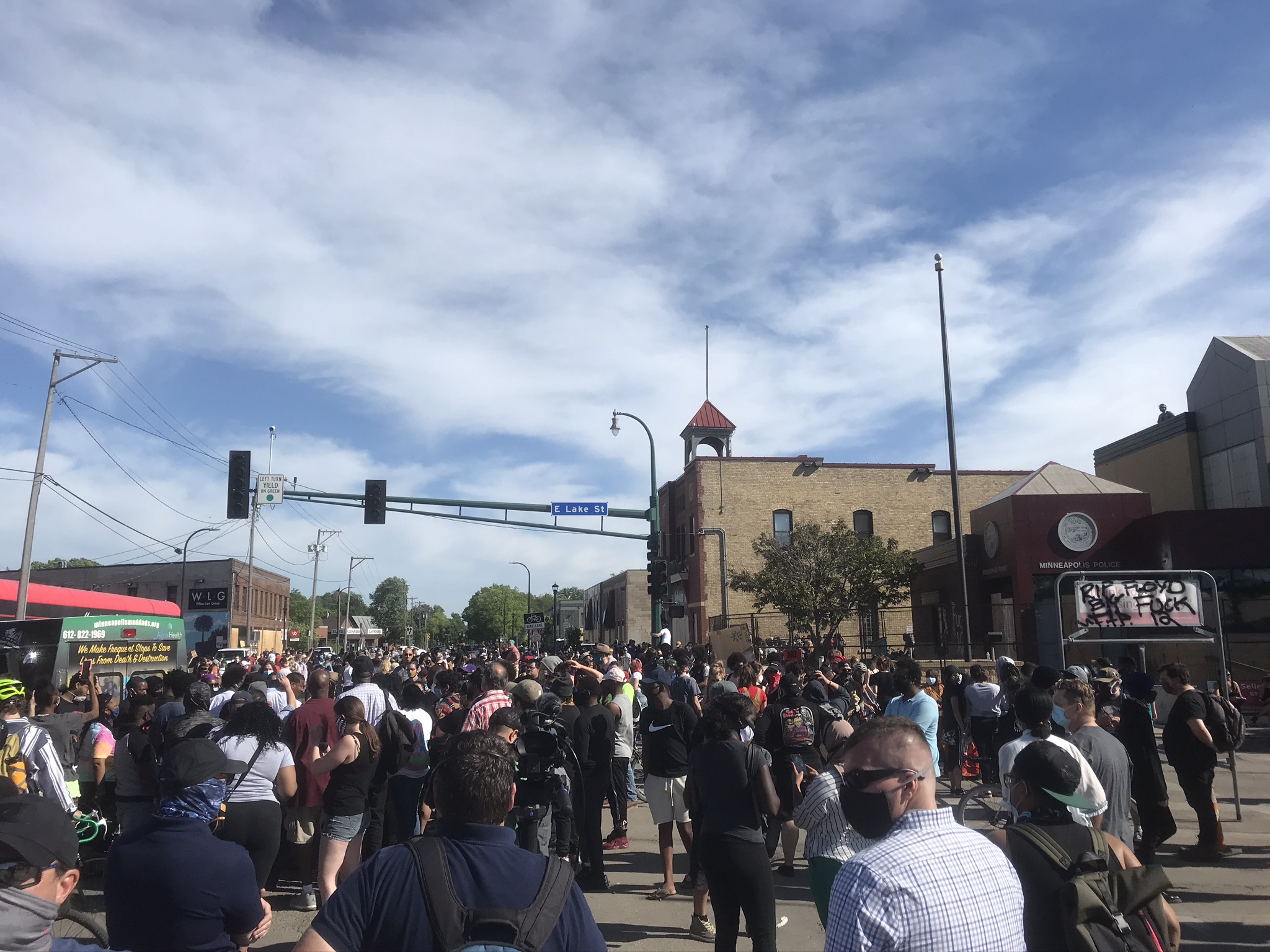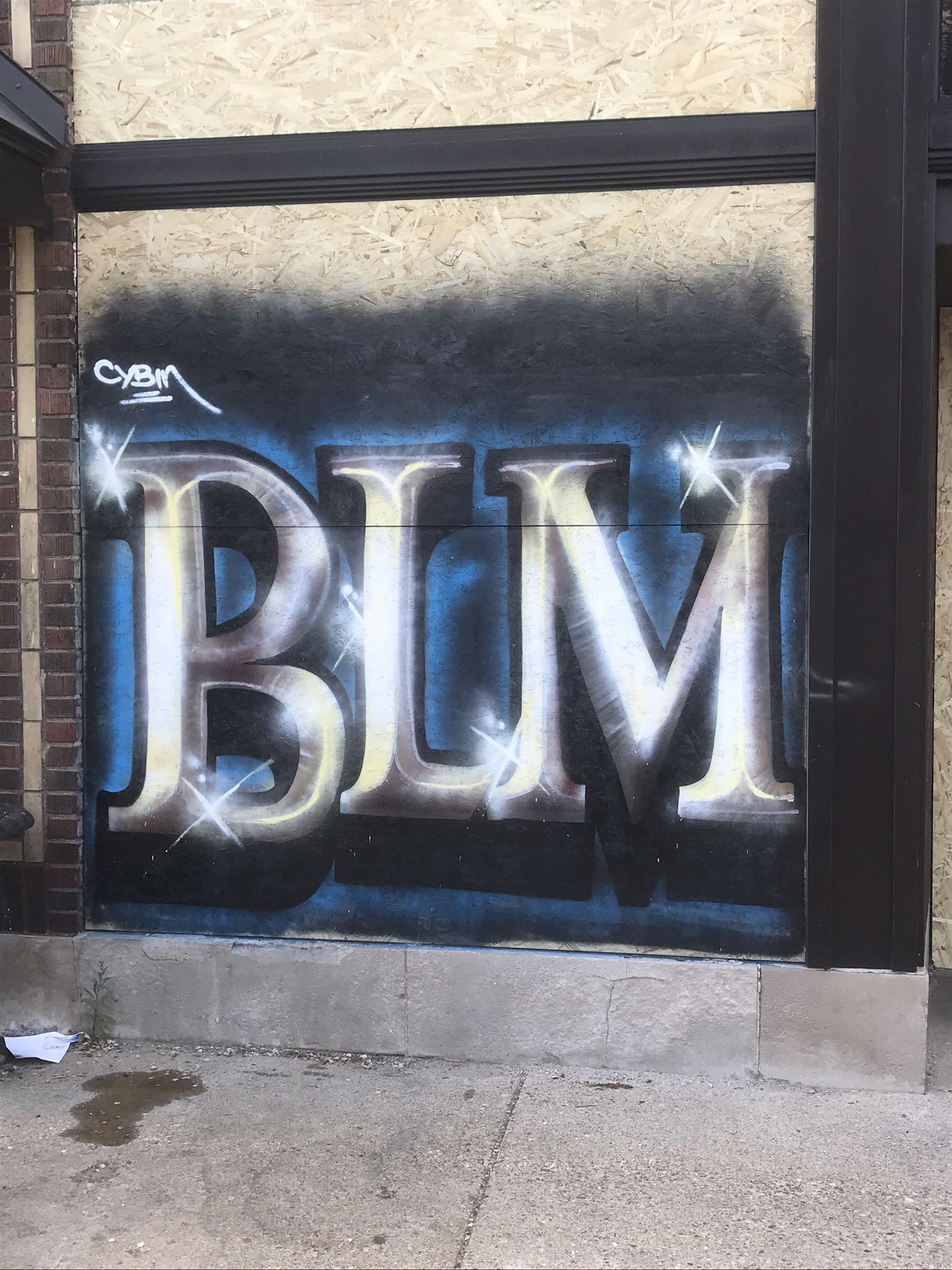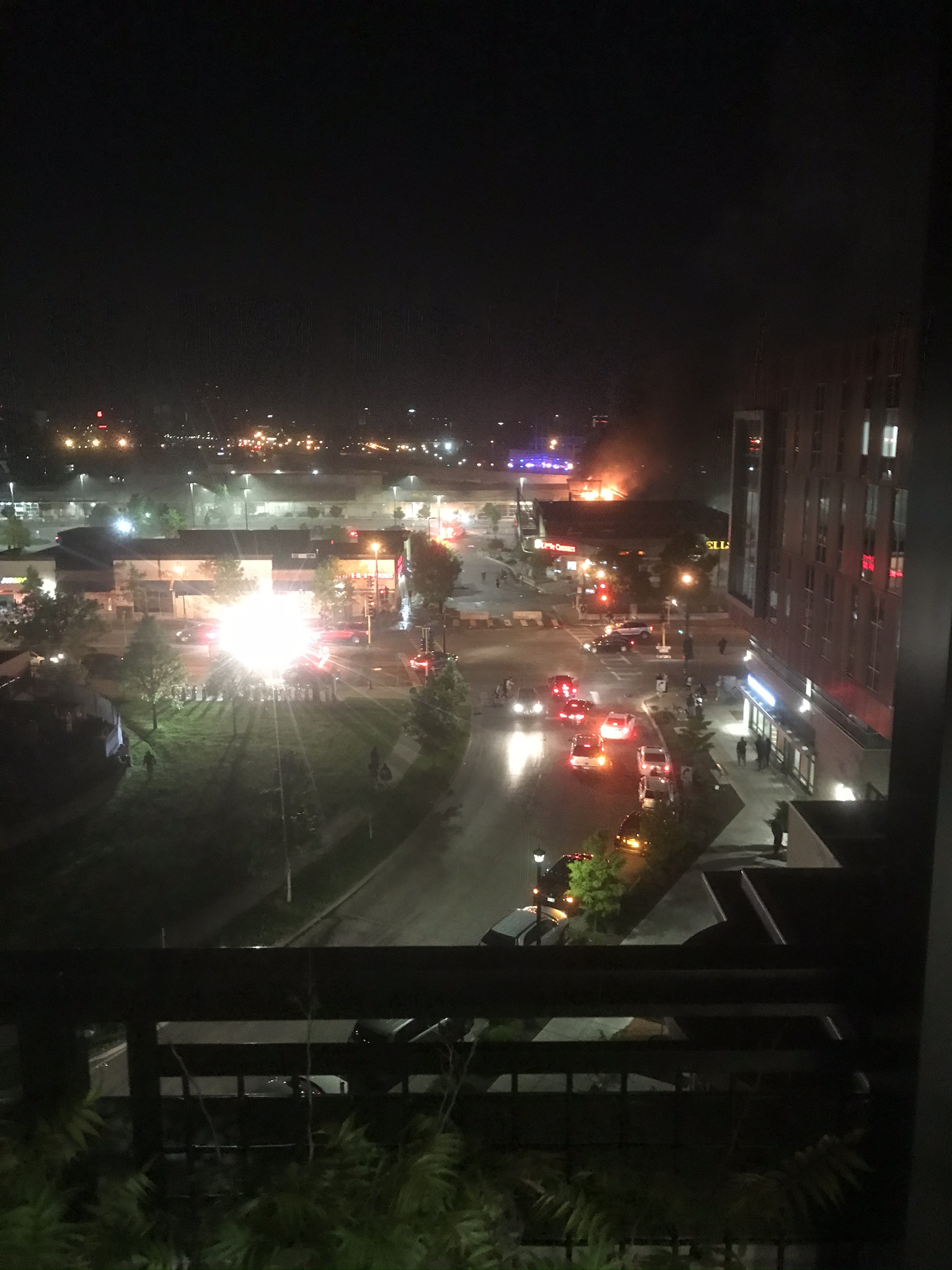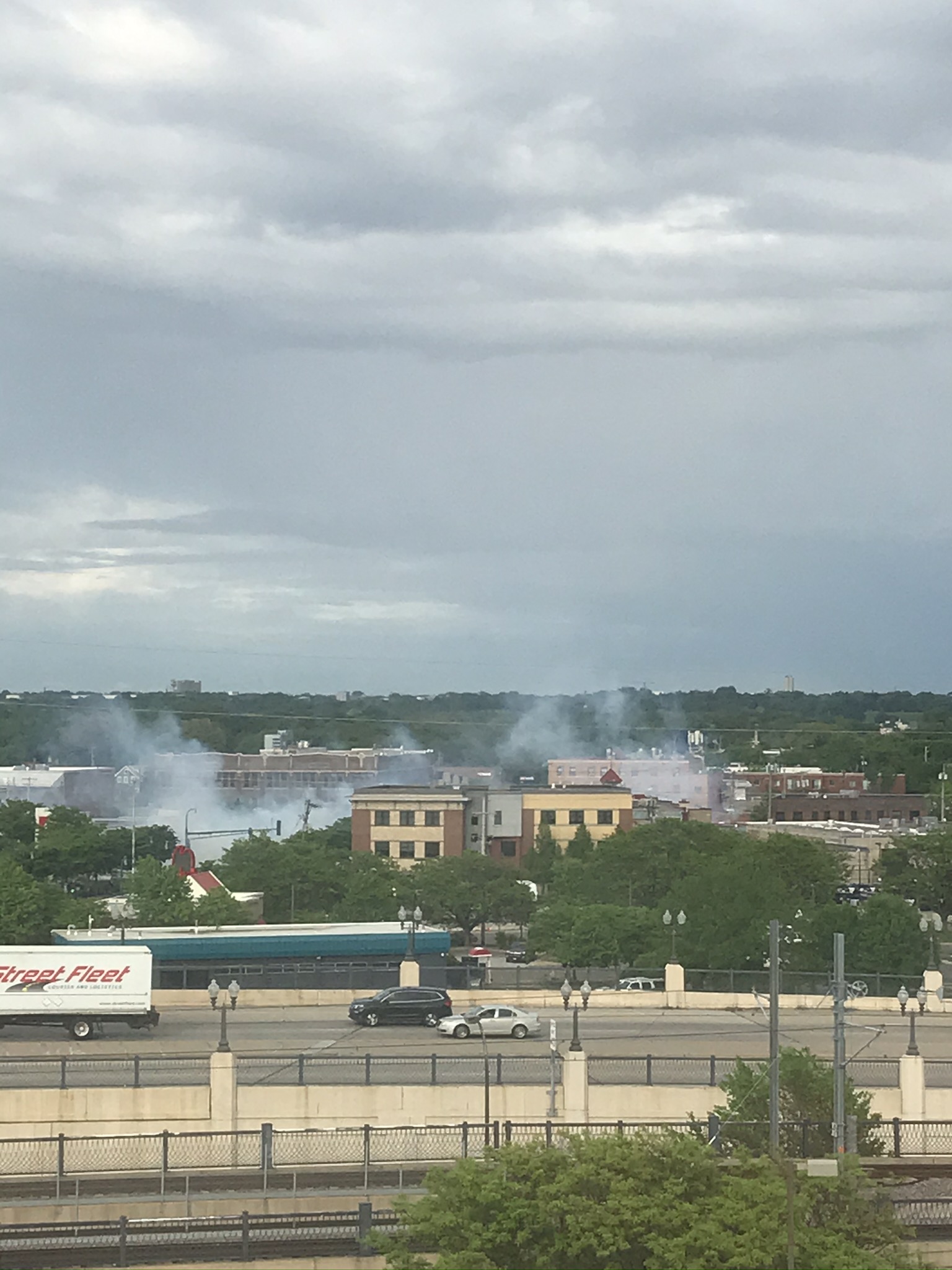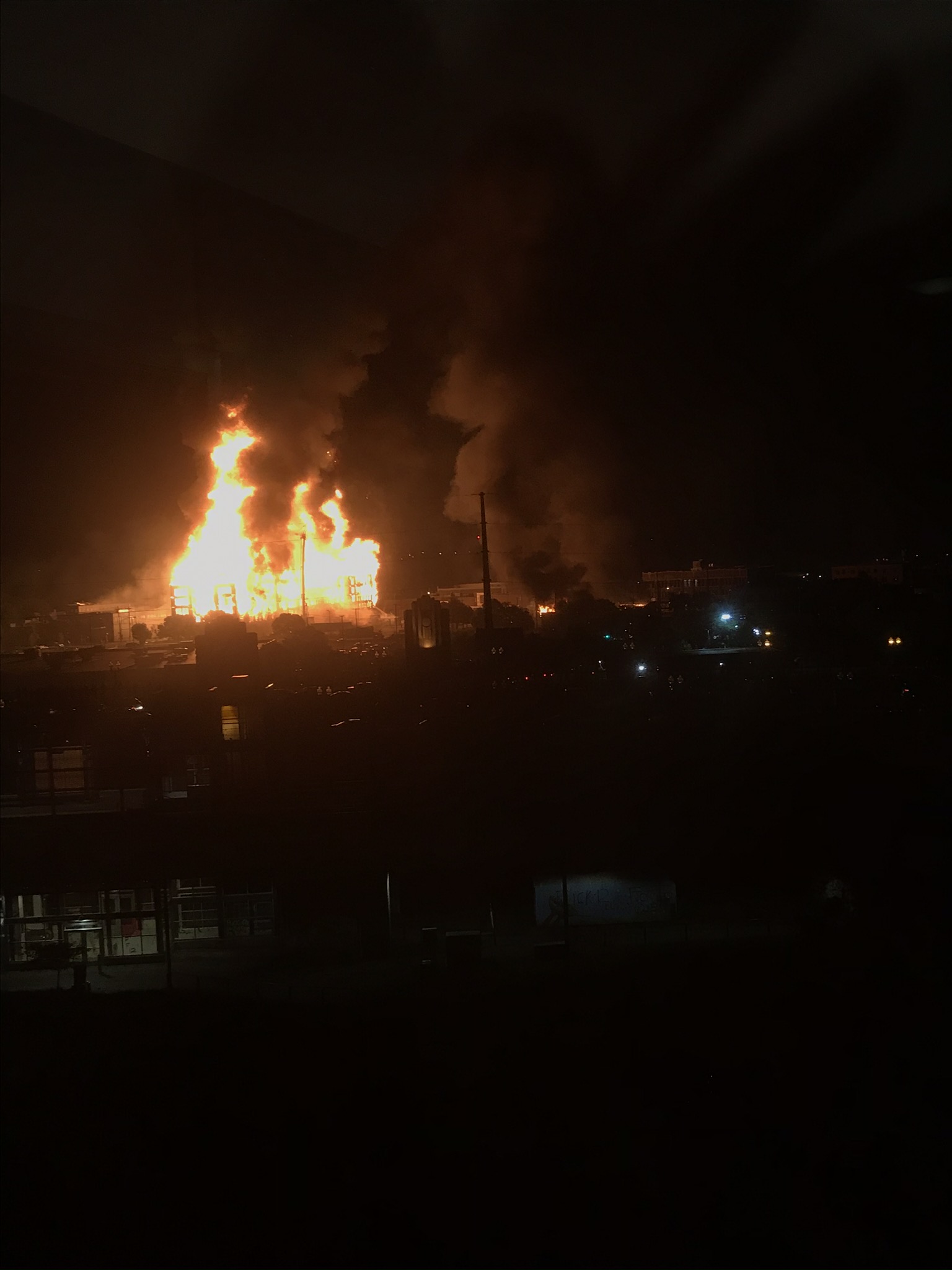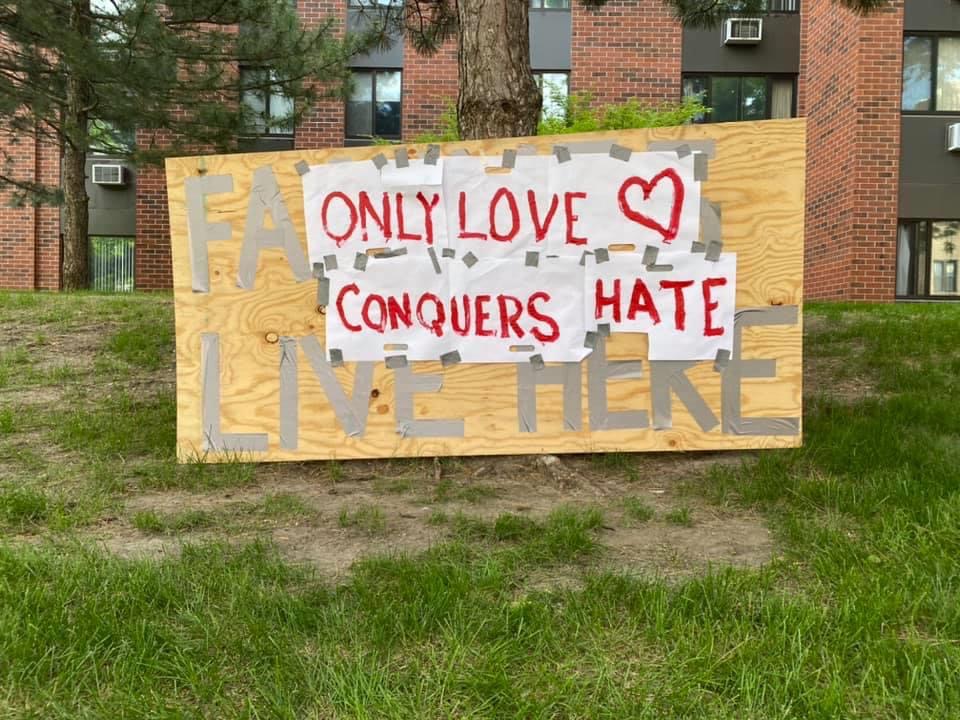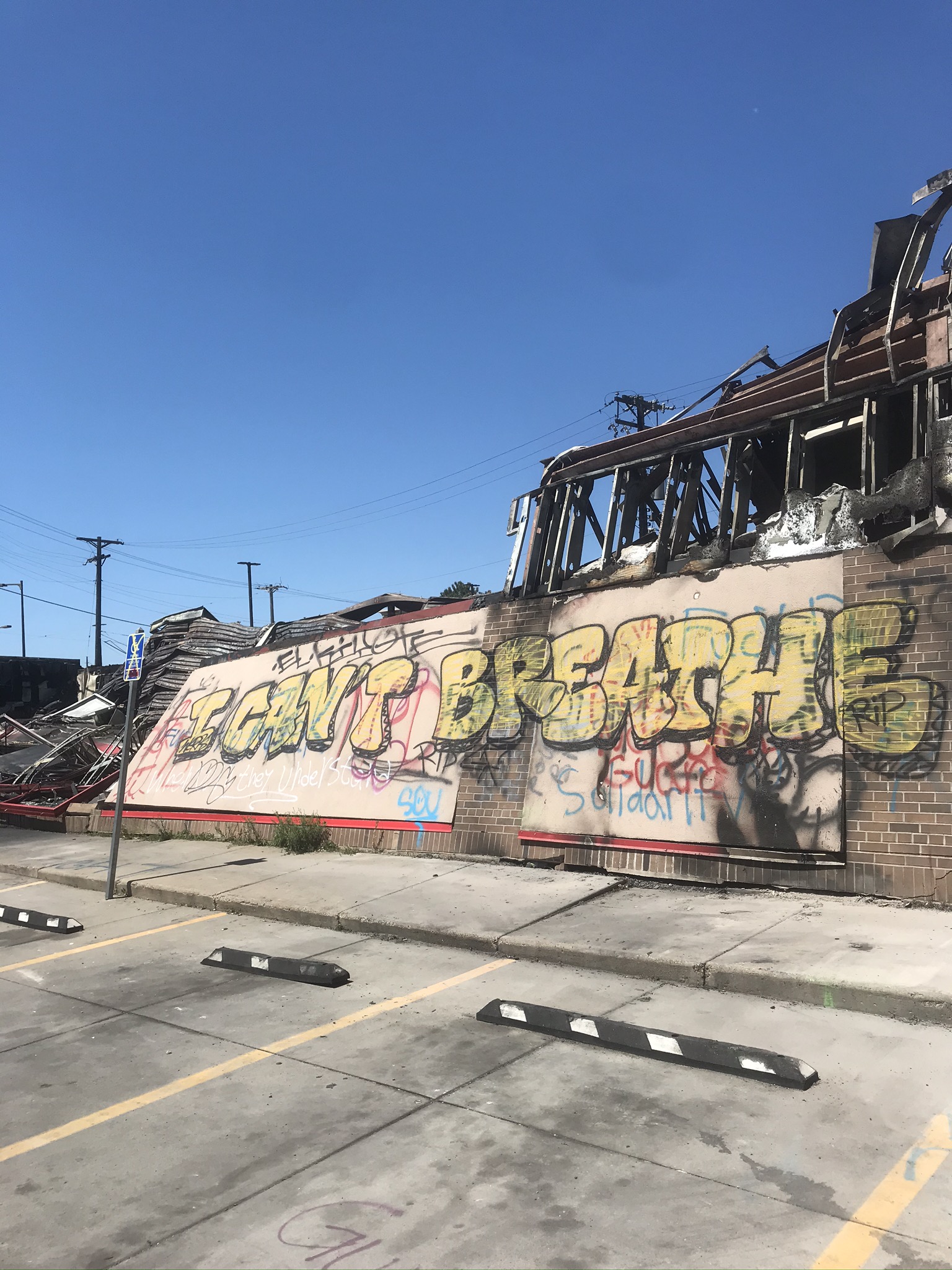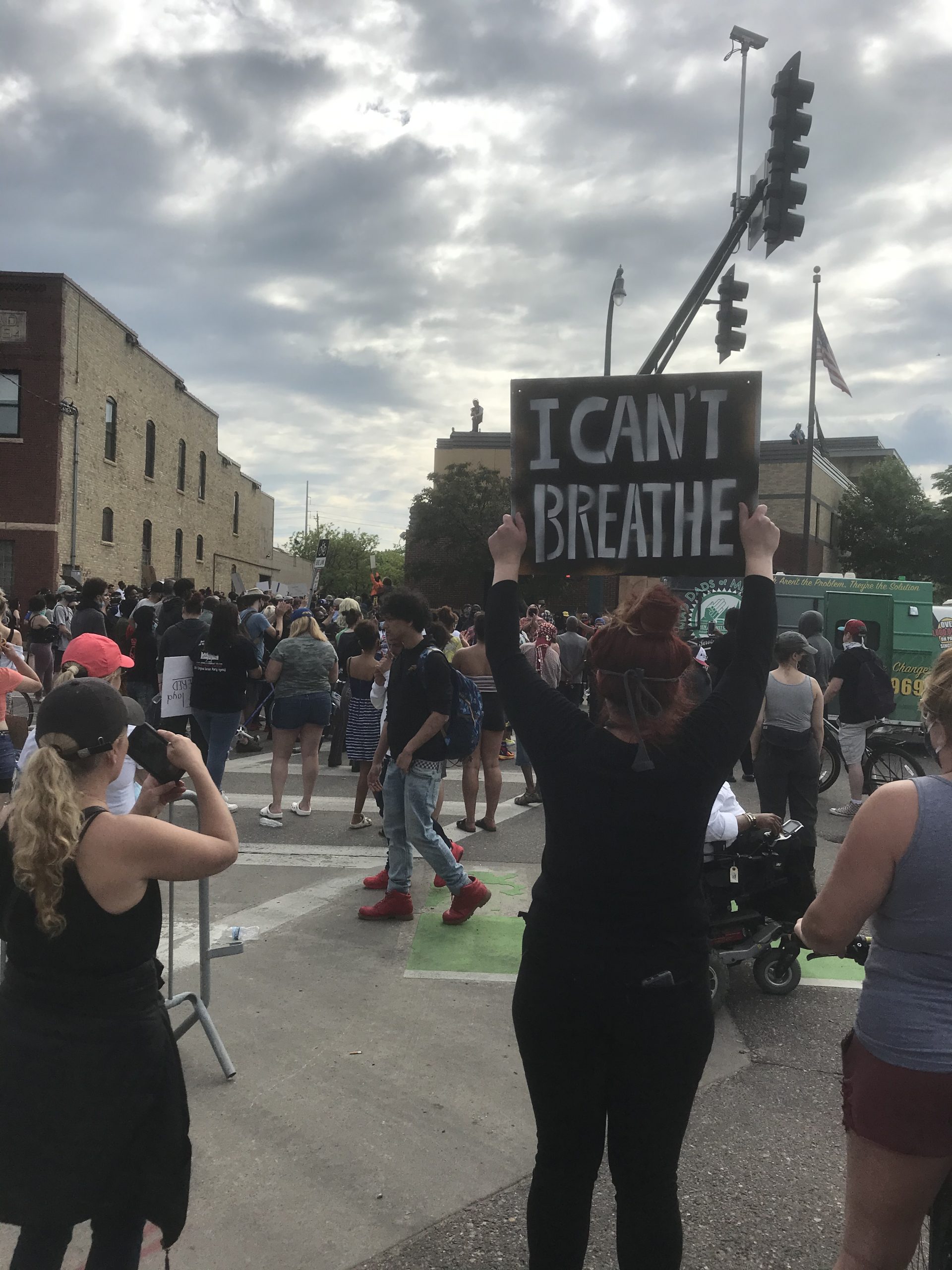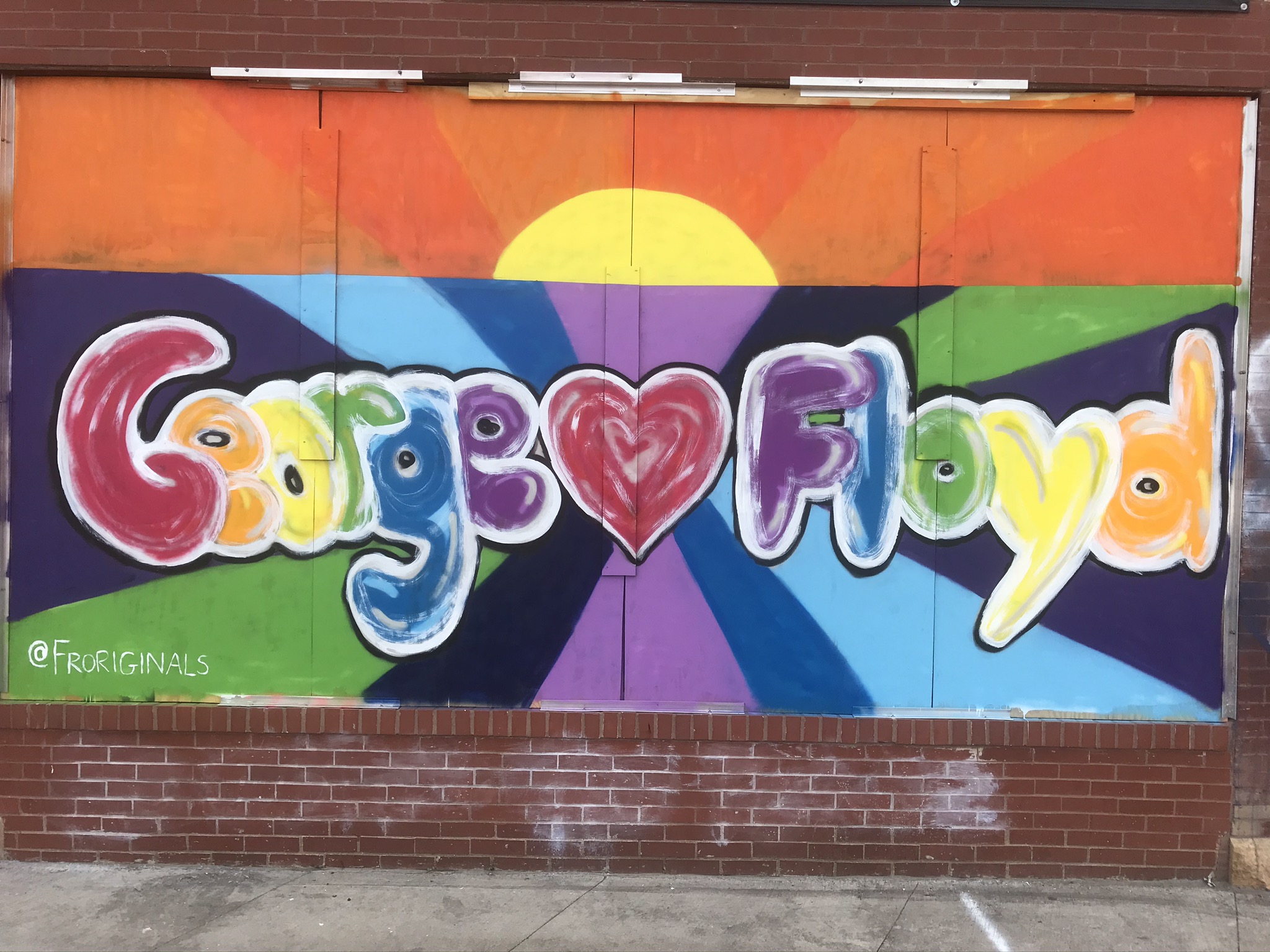 PLNU alumnus Daniel Spaite (B.A. '13, M.A. '19) shares photos from his experience living in Minneapolis during the Black Lives Matter protests. All photos are courtesy of Spaite.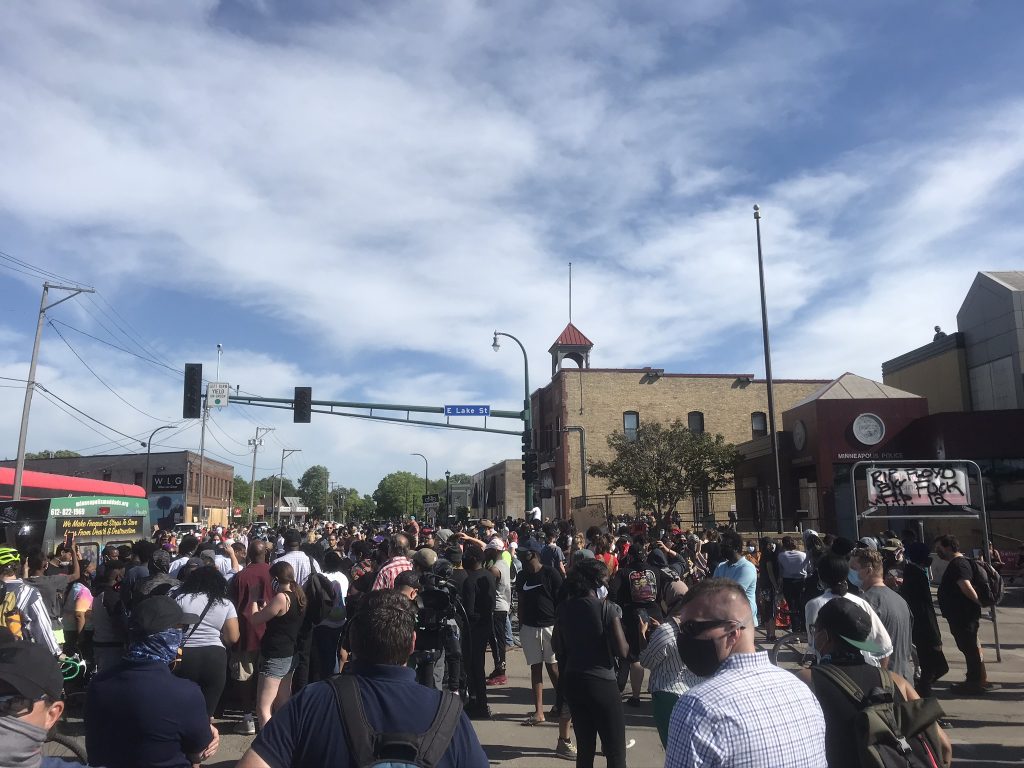 "I've only lived in Minneapolis for a few months. I've been here long enough to know that this neighborhood supports each other and encourages each other, but not long enough to know the intricacies of what the tensions are that are boiling under the surface."
"I was at the 3rd Precinct every day from Wednesday, May 27-Friday, June 5. Many times I watched. Oftentimes I chanted. Sometimes I just cried. I did not stay after dusk. I think it's important to note that there are various types of protesting these injustices. I watched hundreds of the same people come and clean the streets that had been affected every day for a week. I never heard a complaint or a bad word about the protest or riots. The spirit was one of solidarity with the protesters."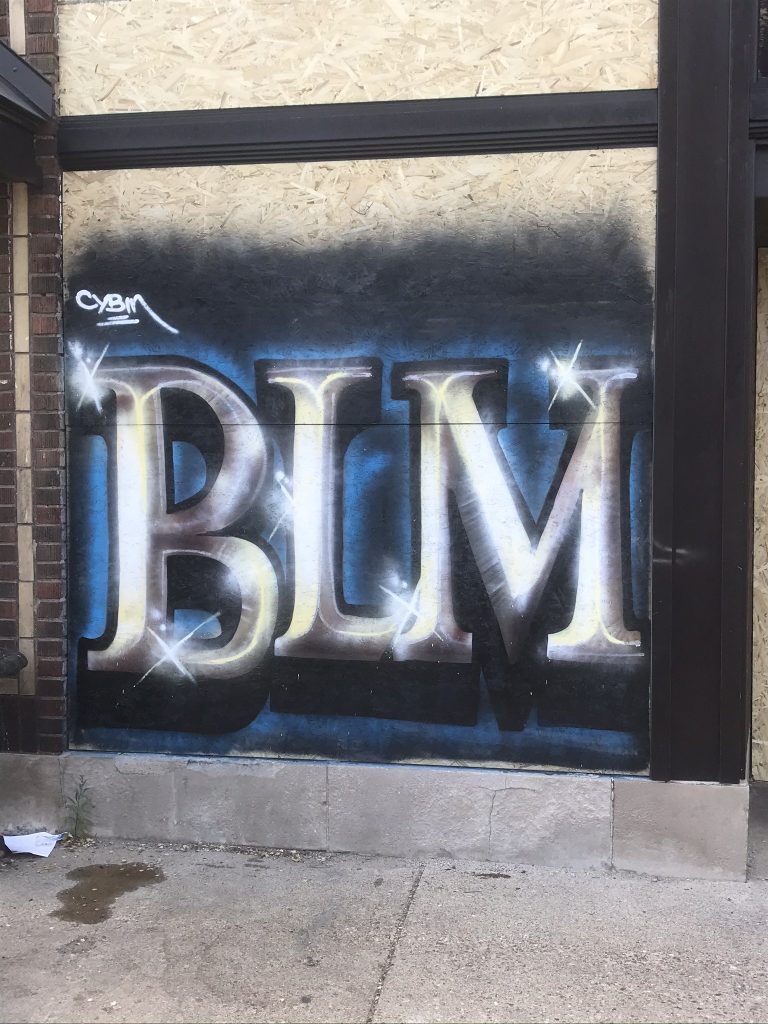 "I am extremely supportive of the Black Lives Matter movement. I do need to say that I originally was ignorant and naive in my understanding of what Black Lives Matter means, but I now understand that it's not attempting to say "only black lives matter" but that black lives are more often disregarded, inhibited, mistreated and even blatantly abused. The more I've understood this, the more angry I've become. Racial injustices and practices are pervasive, very real and extremely toxic. There is so much immediate change necessary."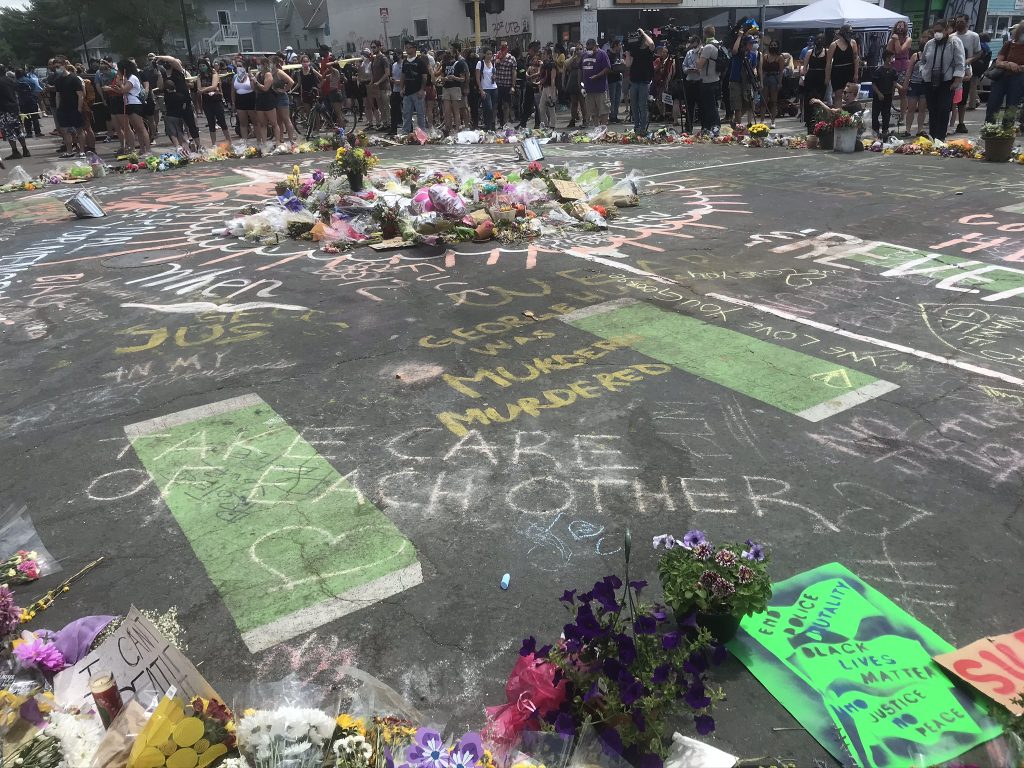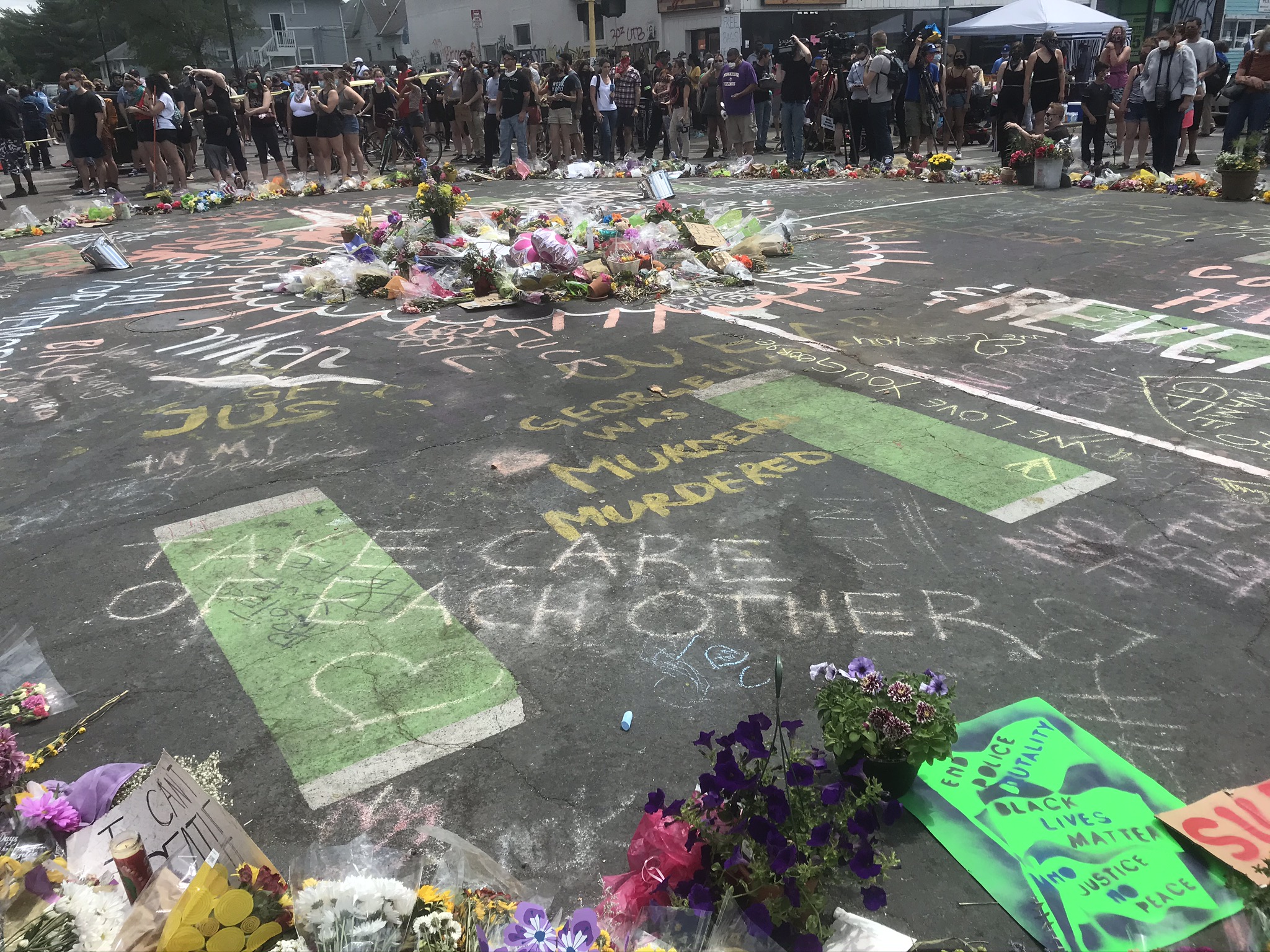 "I served at a church that is giving out thousands of donated items per day, only two blocks from the 3rd Precinct, to people affected by this time. #JusticeForGeorge and #BLM was written on signs and banners all around the church. The pastor speaks his name often. These are all types of protests and I have participated in each of them."
"[Minneapolis is] a city that wants to rebuild and become something better. There is hope here, hope that things like this will not continue happening."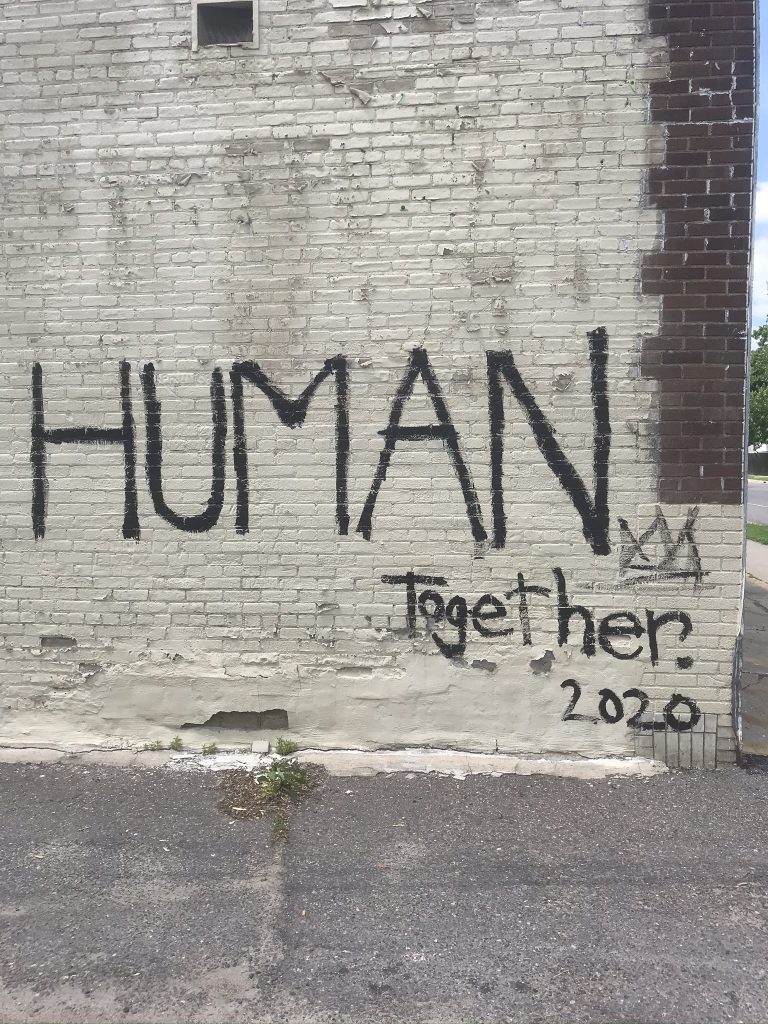 "My education at PLNU taught me that it is both acceptable and encouraged to change your mind once you understand something in greater depth. So often we cling to things that we thought for years just out of habit, or maybe tradition, or maybe fear, be that theologically, politically or otherwise.
[PLNU] taught me that there are good and righteous ways to grow. So many professors, way too many to list in both my undergrad and graduate studies, taught me that growth is both difficult and needed, uncomfortable and worth it.
I took specific classes in the Master of Ministry program that built the bridges in my own life where I could go back to my younger self and say, to paraphrase the African American author and poet, Maya Angelou, 'You didn't know better, but now you do, so do better.'
[PLNU] is not a perfect place. It is not as diverse as I know it desires to be. It struggles to find the right words and the right responses to intense issues periodically. But the people that make up the leadership of PLNU are good people who seek justice, and that alone has taught me more than a lecture ever could."