The arrival of this summer signals a season of change at PLNU as coaches move on and new coaches step in to continue PLNU's tradition of excellence.
Landon Bright returns to PLNU as the new associate head coach of the women's cross country team, and Charity Elliot takes over the women's basketball team.
Bright takes over for Shane Peterson, who is moving to Idaho with his family to pursue different opportunities. After 26 years at PLNU as a student-athlete and coach, Peterson's departure leaves a big void at the school, one Bright hopes to fill.
"This school is losing a lot with Coach Shane Peterson leaving. He was almost like a stand-in father figure during my five years here, and it was such a gift to learn from him," said Avery Avina, senior on the track and field team.
Similar to Peterson, Bright is also a PLNU alumnus, running for the cross country and track and field teams from 2005-09 as an All-American distance runner. As a former Sea Lion, he is familiar with the standards at PLNU, the culture and what types of runners will be a good fit at the school.
"My experience as a student-athlete at PLNU was very positive, and I am looking forward to being able to coach and hopefully keep moving the program forward," Bright said. "My wife and I have worked and visited colleges all over the country and there is something unique about PLNU."
PLNU Athletic Director Ethan Hamilton believes Bright's experience at the university as a student-athlete will be an asset as a coach.
"Landon already has some institutional knowledge and experience at PLNU, which will be valuable in his transition," Hamilton said. "Additionally, with his head coaching experience, I am confident that he will be able to step in seamlessly."
After graduating from PLNU, Bright coached both the men's and women's cross country teams at Bob Jones University since 2013 and track and field since 2016, starting the programs and enjoying lots of success. The men's team won five consecutive National Christian College Athletic Association (NCCAA) championships and the women's team won its first Division III national championship in 2020. Bright was also named National Coach of the Year six times.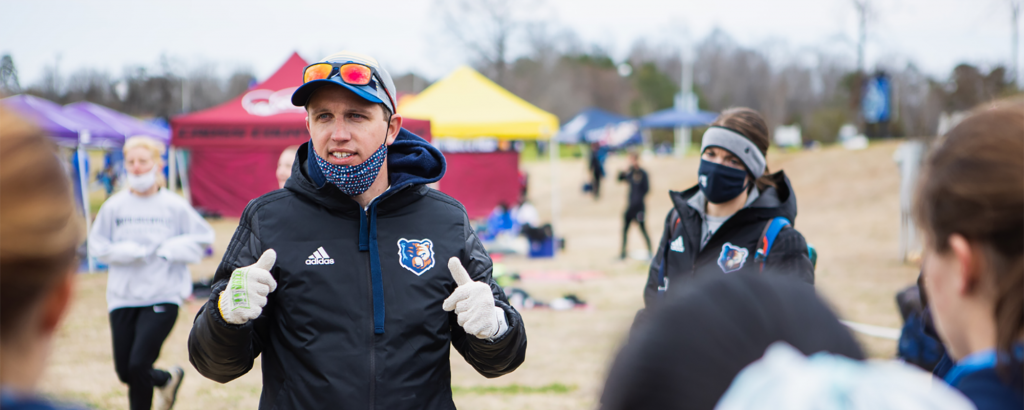 "I think one of my strengths as a coach is being adaptive," Bright said. "Each season provides new challenges and opportunities and I like to adapt to those each year, so I try not to do the same thing each season because each team has different needs and abilities, so it is important that I work off of those."
Elliot takes over for Lisa Faulkner, bringing high expectations for the team and demonstrating success in her prior coaching stints. Elliot played at Rice University and Missouri State University and started her coaching journey as an assistant at San Diego State University. She went on to coach as an assistant and head coach at several schools across the country, most notably as the head coach at UCSD and Loyola Marymount University (LMU). Elliot has won several coach of the year awards, and although she was coaching at a Division I in LMU for the past nine years, she is excited to join the Sea Lions.
"I have enjoyed every university that I have been fortunate to work for, but the private Christian campuses have always been near to my heart," Elliot said. "When I found out that [PLNU] was open, I became very excited! It's a beautiful campus, high academics and very high level basketball. Plus, every person I met was so warm and welcoming, and it just felt like home."
Unlike Bright, Elliot did not have connections to PLNU, but Hamilton says she fits the culture of the school and will be a great influence on the court and beyond.
"Having sat in the 'head coaching chair' and making difficult decisions is certainly helpful in a transition," Hamilton said. "More importantly, her commitment to Christ and desire to combine her profession with her ministry to help young women grow was a major appeal for us."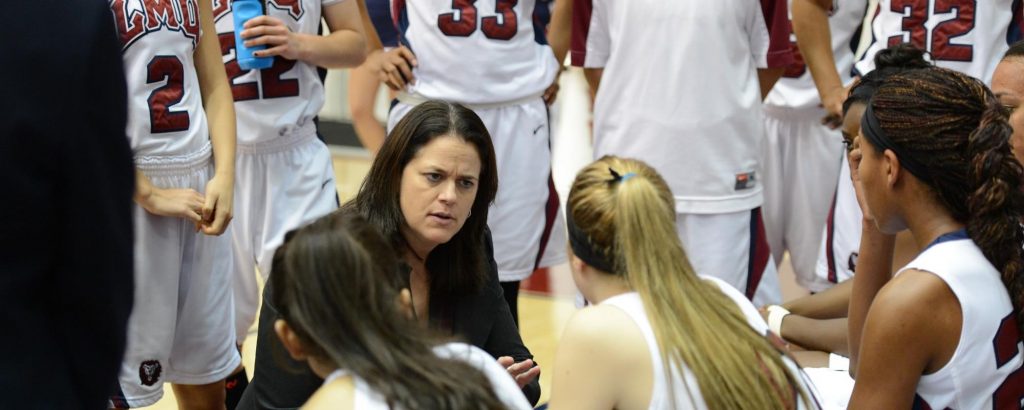 Elliot is excited to join the PLNU community and build relationships with the players, hoping to improve day by day.
"My first priority is to spend time with our players and get to know them as people first and then also to evaluate our strengths and weaknesses on the court," Elliot said. "We will pursue greatness by everyday trying to get 1% better. We will focus on the process and trust the results will come. Our players will know that they are loved and valued but also will be held to a very high standard both on and off the court."
The search for new coaches is extensive. At PLNU, coaches must be not only experts in their craft and great leaders, but also a great fit for the university. Coaches must embrace the spiritual and academic mission of the school, as well as continuing a tradition of excellence in athletics. Both Bright and Elliot are ready to mold great athletes on the court and Christ-like students beyond it.
By: Andrew Hansen