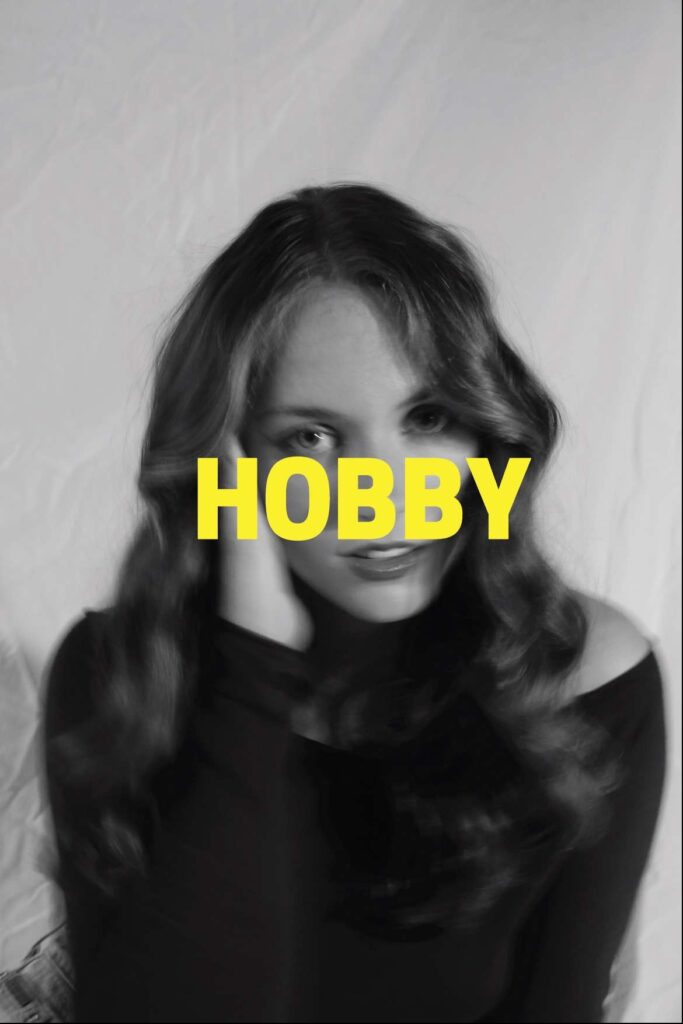 On the surface, Noël Tsoukalas seems to be living a musician's dream as just a 20-year-old, third-year commercial music major in college. From an appearance on American Idol, to her most recent single "HOBBY" reaching 14,000 streams on Spotify and counting, to playing a show in Nashville this summer, there's not much more an aspiring singer could ask for this early into their career.
However, peel back a few layers and you'll quickly see that Tsoukalas' journey didn't transpire overnight.
Tsoukalas came onto the scene as a first-year business admin major with a music minor at Point Loma Nazarene University with a nearly clean slate. Her love for music was ever-present, but her experience as a performer was limited.
According to Tsoukalas, venues like Musoffee in the Activities and Recreation Center (ARC) and singing at the university's chapel quickly exposed her to the sights and sounds of performing in front of an audience.
"I think that performing at Musoffee was one of the factors that contributed to me deciding to jump fully into music," Tsoukalas said. "The feeling of getting up on stage was something I didn't want to forget about."
Soon the young singer was playing her own songs for crowds. From covers at Musoffee to pre-picked worship songs at chapel, Tsoukalas stepped up and introduced her fans to her first single, "The Girl In Your Story."
According to Tsoukalas, the progress she made as a musician during her first year changed her perspective on how she approached music heading into her second year.
"After my freshman year of college, I realized that no matter what I do with my life, I wanted music to be a part of what I do," Tsoukalas said. "I started out as a completely different major, but decided that if I wanted to at least try to make a career out of this, that I had to be willing and ready to just dive into it."
Once Tsoukalas made the decision to major in music, she hit the ground running, and according to Tsoukalas, the opportunities began pouring in.
Her second year at PLNU was even busier than the first. Tsoukalas released her second single, "middle of may," in March of 2023, and left campus for a period of time to appear on American Idol.
"Getting the opportunity to be a part of Season 21 of American Idol was definitely the most incredible experience of my life," Tsoukalas said.
According to the singer, she was chosen out of over 400,000 applicants to perform live in front of the judges. Tsoukalas even went with the unconventional route, singing one of her original songs during her audition.
"The biggest growth point for me was finally realizing that life is too short to be scared to follow your dreams or put yourself out there," Tsoukalas said. "I have really learned to network and take every opportunity that I can get my hands on."
The bold choice to sing an original song took Tsoukalas to Hollywood, where she made the connections she had been eager to find. Tsoukalas carried her momentum from the spring into summer and performed in larger venues than before.
According to Tsoukalas, one of those Hollywood connections led her to secure a gig in Nashville. Fellow Season 21 contestant Jon Wayne Hatfield helped get Tsoukalas on a lineup to perform at the "Writer's Round."
The show was for rising, young artists who were looking to get their name spread in the musical city of Nashville. Tsoukalas considered it to be one of her best learning experiences.
The cherry on top this summer for Tsoukalas was the release of her third single "HOBBY." As Tsoukalas has grown as a singer, so have her songs and the positive feedback she receives on them.
"HOBBY" has over 14,000 Spotify streams. According to Tsoukalas, her goal for this year is to release three more singles that build off the success of her first three.
While Tsoukalas has formed relationships through her time on the road and playing at bigger events, she said that the connections made at PLNU have been some of the most valuable.
According to the singer, fourth-year criminal justice major Logan Manning and third-year business administration major Tyler Herzog are two people at PLNU who have helped her grow as a musician.
Manning co-wrote and co-produced for Tsoukalas during the process of creating her past singles.
According to Manning, the two met in the music department during her first year, and working together came naturally after he saw her knack for songwriting.
"She's different from many people in the music industry in that she invests in friendships with people she works with and keeps those who believe in her close," Manning said. "Noel is one of the most talented, driven, and humble people I know."
While Manning works with Tsoukalas behind the scenes, Herzog steps on stage with Tsoukalas as her drummer.
Herzog, who has known Tsoukalas since high school, said that Tsoukalas has grown immensely as a musician and understands how to communicate with her band when performing.
Herzog said it's hard to miss the passion Tsoukalas has for her music, and that her enthusiasm has rubbed off on all the band members; since performing with her, Herzog has felt himself improve as a drummer.
"Noël has really found her own style and has become a better leader on what she wants musically," Herzog said. "She really has the potential to take off as an artist."
However, it hasn't been all sunshine and rainbows for Tsoukalas, and she'd be the first one to tell you that. The trials the growing singer has faced remind her of the importance her connections in and around PLNU are.
According to Tsoukalas, getting cut from American Idol and not getting as many streams on her singles as she originally hoped were some humbling experiences. Those moments in her career have taught Tsoukalas to build herself a firm foundation while pursuing this dream.
"Performing, sharing your music and putting yourself out there is scary and it can be very vulnerable," Tsoukalas continued, "I've come to realize that in order to be in this industry, you have to take every 'no' as a new lesson to be learned."
In two short years the PLNU community has seen Tsoukalas break out of her shell as a musician. According to Tsoukalas, this is just the beginning and expects her junior year to be a time for more growth. From releasing more singles, to diving into the business side of music; Tsoukalas will likely turn plenty of heads her junior year.