In a strange year of sports, one of the stranger sights is to see the PLNU baseball team finish the season with a losing record. Despite high expectations at the beginning of the season, the team finished with a losing record for the first time in seven years.
Coming into the season as the 13th-ranked team in the nation, Coach Justin James and the team had high hopes since they returned several starting pitchers and position players while also adding new transfers and freshmen. However, the team never found a rhythm and could not get the breaks they needed, finishing the season 11-21.
"In college baseball, there are always hundreds of variables that lead to winning and losing," James said. "Each game came down to one or two pitches that either went our way or didn't, and we had 14 of our 32 games decided by two runs or less."
Otto Kemp, a redshirt freshman who played second base and center field, found the season difficult for the team because many of the players were not used to losing seasons, but the team rarely was able to put it all together regularly.
"It was a tough year and a lot of people didn't perform as they would've loved to, which was one of the hardest parts," Kemp said. "This year felt very divided because the pitching staff would put together a gem, but the offense didn't perform. Then the offense would have a great game, but we couldn't get a zero posted from the pitching staff."
Kemp led the PLNU baseball team in almost every category at the plate, with a .360 batting average, 27 runs scored, 10 home runs and 21 runs batted in. Even after a successful season individually, he wants to improve his craft this offseason.
"I'm going to take a long hard look into my stats after this season and see which aspects of the game need to be worked on," Kemp said. "Brycen Cambell is the stat master, so having all of those statistics in certain situations and counts will be huge in helping me prepare, and I'll be playing summer ball to help apply everything I've talked with Brycen about and to get more at-bats."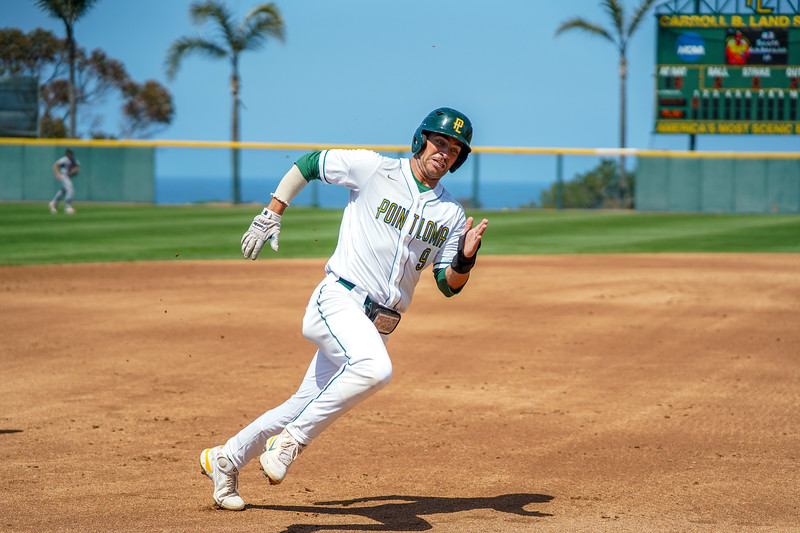 The shortened season and coronavirus protocols made it challenging to find chemistry as a group, something Kemp believes hurt the team's success.
"Unity is crucial in baseball, and I didn't feel like we had that this year," Kemp said. "I think having more time to prepare for next season in the preseason will help us and having our locker room back will be great for us to bring back the chemistry we know we have."
James added that the margin between winning and losing is thin, and while the struggles from the season cannot be ignored, injuries, coronavirus protocols, a tough schedule and bad luck hurt the team this spring. Despite the tough season, the plan for the future is the same.
"We came up short on a few pitches and that's the difference between a postseason team and one that needs to learn how to win," James said. "As a coaching staff, it's important to stick to your long term plan, not to panic and keep the standards as high, if not higher than they have ever been."
Even after a challenging and disappointing season, there are still positives that James and his players took away from the season. When teams struggle, coaches reevaluate players and new players get valuable playing time, so James sees a lot of potential in the future.
"There are a lot of things to build off of and some really good returning players that will take over the leadership of the team," James said. "This year showed how small the gap is that determines winning and losing. We are in a great position to return back to a postseason team with a strong offseason."
By: Andrew Hansen