With the exception of fish, Point Loma Nazarene University prohibits animals and pets within the dorms. However, many students are willing to take the risk for the enjoyment of adding that extra roommate. Three PLNU sophomores, whose names are not included for anonymity, discuss their decision to become pet owners within the campus dorms.
Owner of a snow corn snake named Popcorn, saw her choice of pet as an easy and fun addition to the room.
"I risked keeping a pet in the dorm because I've always wanted to own a pet snake, and who doesn't want another friend to hang out with in the room? Snakes are actually very easy to take care of, you only have to feed them once a week, clean the tank once a month, and change the water every day," Popcorn's owner said.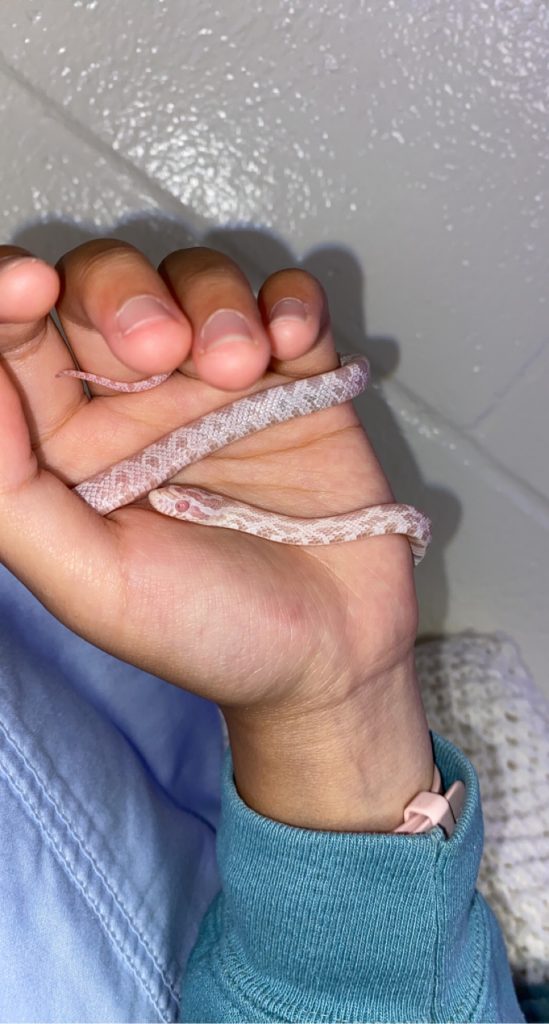 Her roommates, however, had to get used to the idea of having a pet in the room.
"At first, I wanted to get a tarantula, but all of my roommates did not approve of that, so I compromised to get a snake instead. My roommates were still upset with my choice at first and were scared of the snake. Then they saw how cute the little guy is, and now they love him," Popcorn's owner said.
While they may have bought the snake for extra company within the room, other students see the dorm pets as a solution for missing pets at home, or a way to alleviate stress. Another PLNU student who added a bear hamster named Frederick to the room, reflected on her motive behind buying it.
"I missed my dogs, so I was looking for a pet to have in the room. I think it is definitely beneficial for students to have pets in dorms. It gives me a better sense of responsibility and creates higher morale in the room. When you're stressed you can just come hang out with the hamster," Frederick's owner said.
Another PLNU student, owner of a hamster named Bennett, agrees that pets within the dorms can be helpful for college students.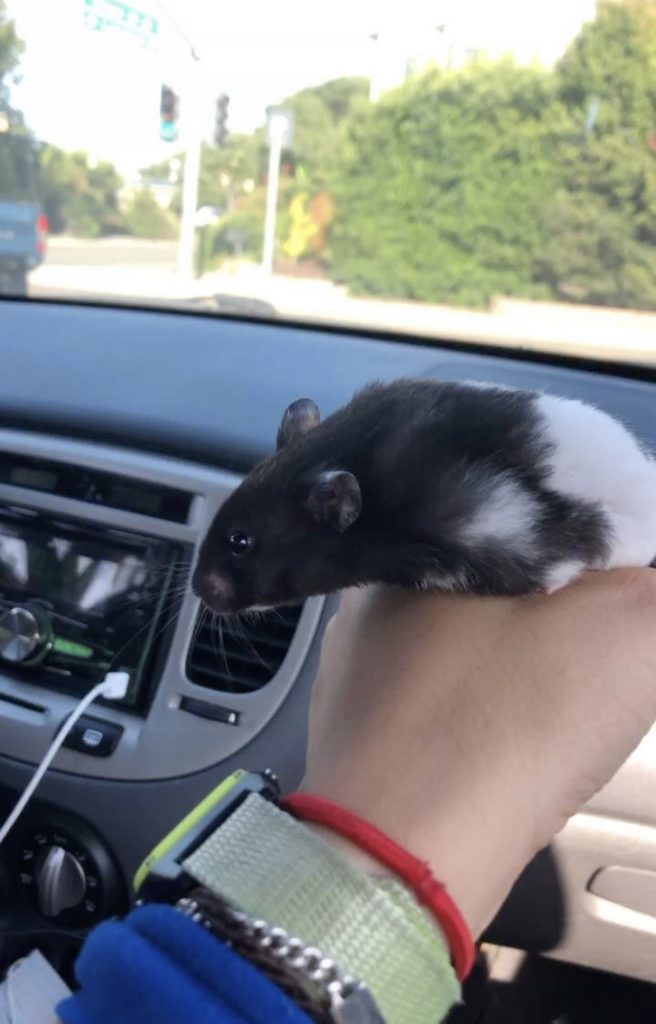 "Bennett is completely worth [the risk of getting caught] because he brings so much joy to us and playing with a pet is very therapeutic when we have a stressful day," Bennett's owner said.
The owner of the snow corn snake also seems to agree with the idea of dorm pets being beneficial to the mental health of college students.
"Having a pet in the room is definitely beneficial to students' mental health, there is a ton of research about releasing pressure and lowering chances of anxiety and depression by keeping pets," Popcorn's owner said.
While the pets help these students alleviate stress after classes, the pet owners still run the risk of an RA catching them with the animals.
"There was one time where I had to walk through one of the halls with all of the stuff. Then I saw one of the RAs standing in the stairwell, if he would've turned around, he would have seen me carrying the cage and the hamster," Frederick's owner said.
These PLNU students are content with their decision to add a pet to the dorm, and some even plan on adding more in the future.
"I have always wanted to catch the wild tarantulas at the cliffs. If they are native here, you can't consider them as pets in the dorms so my roommates can't complain. I haven't been able to catch one yet, so no good news so far," Popcorn's owner said.
By: Kylie Capuano