The views and opinions expressed are those of the author and do not necessarily reflect the official policy or position of The Point. Letters to the editor and opinion columns are subject to editing for length, taste, grammar and clarity. Any content provided by our op-ed contributors are of their opinion and are not intended to malign any religion, ethnic group, club, organization, company or individual.
Cassidy Klein is a 2020 PLNU alumna currently living in Washington, D.C.
A few days after the Jan. 6 Capitol riot, I sat on a couch in my house in D.C. hearing an endless blare of sirens, trying to untangle my anxiety and fears through writing. Today, I write on the same couch. It's a sunny spring day, and I hear birds and music from cars instead of incessant whirring helicopters. I'm grateful.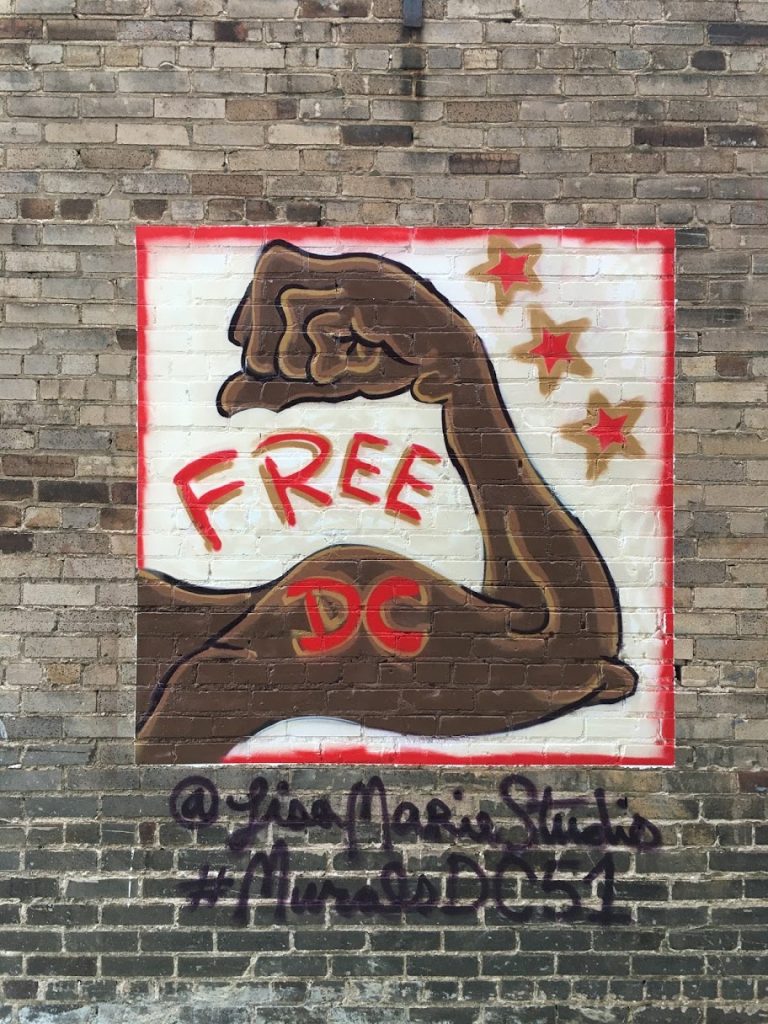 During those few weeks after the insurrection, I went for walks around the D.C. neighborhoods to try to process what was happening. Anywhere within a mile-or-so radius of the Capitol was silent and empty of cars — filled instead with flashing red-blue lights and concrete barriers. National Guard troops held giant guns on street corners, faces covered with masks and sunglasses.
One morning I drove to deliver groceries to a friend who was staying close to Capitol Hill. After taking an accidental wrong turn, I was stopped and questioned by National Guard troops. They looked so young, younger than me. I watched from the car as busload after busload of them rolled in. I don't know what living in a warzone or under occupation is like, but those few weeks in January must have been similar — the heavy police and military presence, barricades, bridge closures, whirring helicopters and anxiety looming over the skyline.
What I've seen in all of this is that, in spite of the fear, D.C. is a city full of brave people — community leaders, organizers and residents who are doing work to protect the most vulnerable and who won't allow violent white supremacists to take over. Mutual aid groups were on the ground doing nonviolent resistance, such as getting hotels and Airbnbs to not take reservations the week of Inauguration.
One of these brave leaders is Ryane Nickens who founded the TraRon Center in D.C., which provides art therapy to children affected by gun violence. Nickens spoke to my housemates and me on Zoom about her work and the realities of D.C. that are often overlooked. Neighborhoods "East of the River" (the Anacostia River) are low-income food deserts, which is a stark contrast when compared to the other side of the river in Capitol Hill where there is abundant wealth and high-end grocery stores within blocks of each other.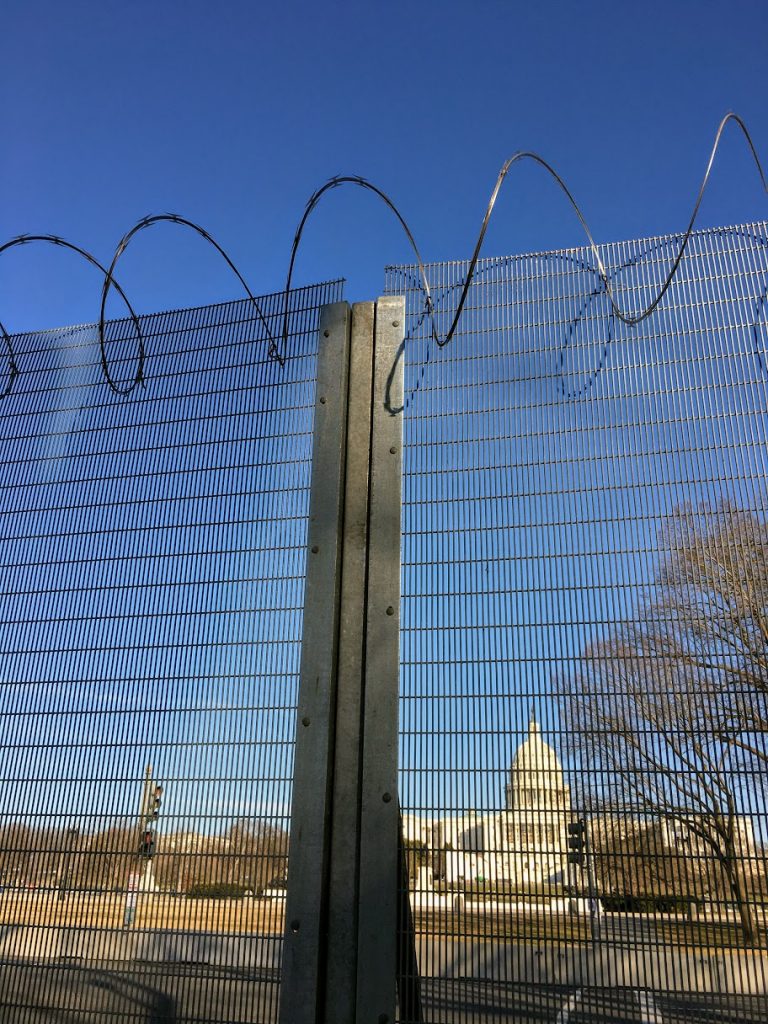 Hearing from her was a necessary reminder that beyond the monuments there is a deeper history and reality to D.C., with neighborhoods that are both neglected by the state and underrepresented. It is these communities that bear the brunt of the aftermath of events like Jan. 6.
On March 22, as I write this, the House is having a hearing for D.C. Statehood. I think about the folks who lived here their whole lives with no representation, like Nickens. The past few months are a clear example of why they deserve it.
Now, it's springtime — the winter ice has melted off of the tree branches and the city is alive and covered in maroon as the cherry blossom trees begin to bud. Yesterday I ran along the National Mall at sunset and saw construction workers taking down the barricades in front of the Capitol. National Guard troops still stand on street corners, but it feels like a small exhale of relief to walk a little closer to the Capitol again. The night before the Inauguration on Jan. 19 I read a poem called "Leaf" by Sean Hewitt. The last line says, "For even in the nighttime of life / it is worth living, just to hold it." I don't have much to say about what I've experienced, and I'm still processing a lot of it even as I look to a more hopeful future. But I believe — I make myself believe — that even through this nighttime of life, it has been worth living, just to hold it. And I hold it.
By: Cassidy Klein