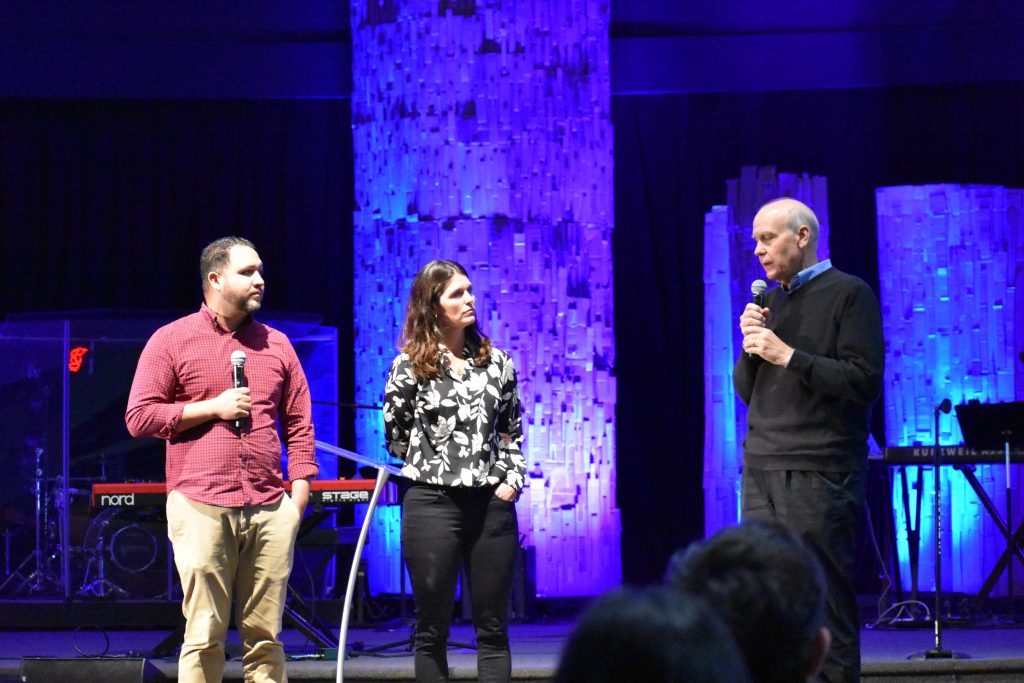 Students packed Brown Chapel last week to hear how the University would address a planned walkout over what was characterized as a protest about how chapel had become too political for some individuals. 
The administration took the third day of Spiritual Renewal Week — an annual time set aside for reflection and prayer — to address a full house of students in a "family meeting," as Spiritual Life Director Esteban Trujillo described it. 
The University rescheduled the chapel speaker and instead Trujillo, PLNU President Dr. Bob Brower and Director of Discipleship Ministries Melanie Wolf took the stage to address student concerns.
The deviation from regularly scheduled chapel programming began a week earlier when the President of the PLNU College Republicans and senior psychology major Jonny Ramon circulated a petition to some-170 students on the club's email list. 
Ramon said his email was a response to Lisa Sharon Harper, author of "The Very Good Gospel," who spoke in chapel on Monday, Oct. 21.
Ramon didn't attend Harper's chapel talk on Monday, but he said he heard about it from members of his club, who told him the message was "political." He said the main issue with her talk is that it "followed a trend of politicization" that he said he noticed ever since he stepped on campus last year as a transfer student. 
The original message Ramon sent out said, "Chapel has been egregiously awful and politicized to a degree where we must now move to action." The email went on to say they would send this petition to Brower and Trujillo, "along with several emails imploring them to eradicate this lefty agenda."
Hours after the College Republicans sent this message, the PLNU College Democrats released a statement on Instagram in support of PLNU chapel speakers. The president of the College Democrats and junior political-science major Maggie Valentine said it was important that she and her executive board respond because they do "not feel like chapel is trying to push any political agenda."
The Democrats club's statement said they believe the administration has students' best interest in mind and that conversations around justice and oppression are important to the PLNU community. The statement was shared by Harper on her Instagram. 
Hannah Nelson, the author of the petition said she drafted it not as a reaction to a certain chapel speaker, but as a way of bringing concerns to the administrative level.
Nelson said she and Corinna Willard — both junior managerial and organizational communications majors — drafted the petition independently of other clubs. They reached out to the College Republicans and the Young Americans for Freedom, another politically conservative club on campus, to help get the word out. 
The petition, which garnered around 105 student signatures, called for, "a diversity in speakers." Nelson said the intent of the petition was not to silence "liberal voices" but to create a balance of perspectives or remove politics from chapel altogether.
"This isn't just one person's interpretation of chapel," Nelson said. "It's not just me, Hannah Nelson, thinking there is a liberal bias in chapel. This is not just one person's idea—there are 105 people who have the same idea."
Following the petition, Ramon sent another email to College Republicans calling for a walkout on Wednesday, Oct. 30 to amplify this protest. 
Ramon called on students to walkout on Wednesday's planned chapel speaker, Mark Chase, because he read the words "social justice" in the speaker's bio in the chapel schedule email. He said the words "social justice" suggested that this speaker would fall into the trend of political bias he perceives in chapel. 
The final line of Ramon's email calling for the walkout read: "We will wait until the politicization is clearly evident and then wait for my command."
But Chase ended up not speaking in chapel. Ramon never gave the "command," and no one mobilized. Ramon called off the walkout. Although the walkout did not happen last week, a conversation has been started on campus, Valentine said.
President Brower closed Wednesday's chapel by saying the conversation would continue. In a follow-up message to the University he said, "These conversations are not new, nor are they limited to chapel."
Nelson said that since her petition has gotten attention, she has communicated with the university on how to keep these conversations going through different events. 
Back when she started the petition, Nelson said she thought that, "nothing is gonna change unless you bring the issue to the front lines and bring people into the conversation."
---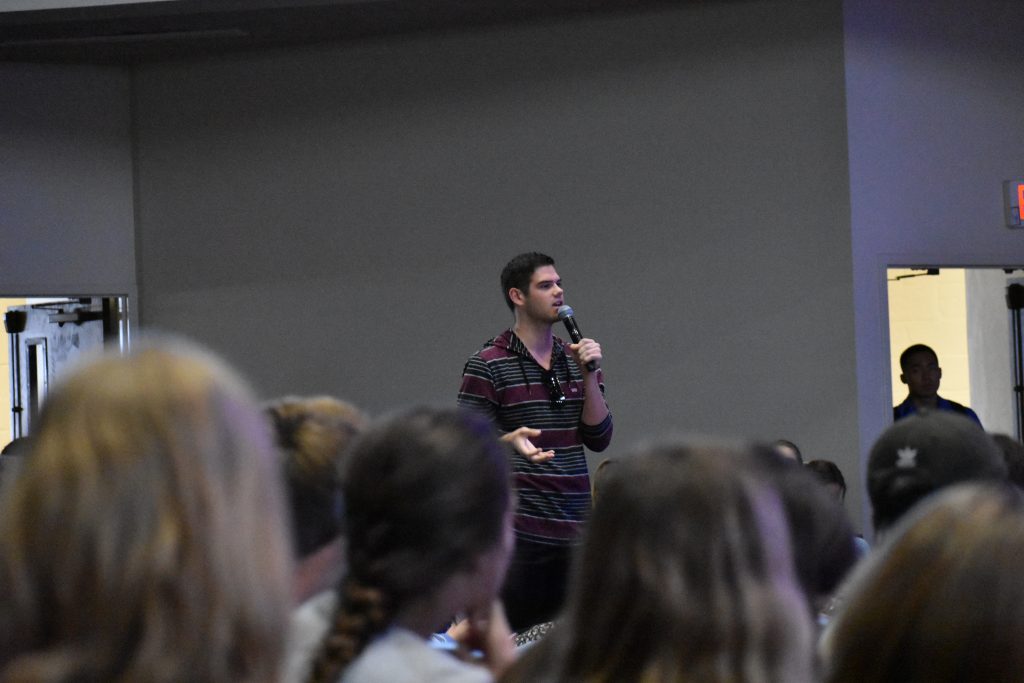 What you missed in chapel:
On Wednesday, Oct. 30, administrators addressed a full house of students in Brown Chapel and answered questions ranging from the walkout to conversations about marginalized students on campus.
For the first half of chapel, President Dr. Bob Brower addressed the "disruption and walkout" that was planned, then explained the university's decision to reschedule the planned speaker, Mark Chase.
Brower said it was "not appropriate to bring in a speaker into a conversation we need to have internally," as a community.
After Brower wrapped up his remarks about the purpose of chapel around 10 a.m. he dismissed students to leave before the open forum, and Brown Chapel was filled with whispering students.
Brower, Spiritual Life Director Esteban Trujillo and Director of Discipleship Ministries Melanie Wolf fielded questions from students, here's some of what was covered:
Dismantling rumors regarding the walkout 
 The issue of same-sex marriage and the school's stance
How hate speech is dealt with on campus
Students who feel marginalized on campus and how the university can facilitate conversations about race
---
Keep the conversation going!
What questions do you have about chapel that you would like to be answered by the PLNU administration?
Send your questions by direct messaging us on Instagram @thepointweekly