Point Loma Nazarene University students in professor Courtney Mayer's typography class displayed their artistic talents outside of the Nicholson Commons this week, as they participated in the Get Out the Vote campaign led by the American Institute of Graphic Arts (AIGA). The AIGA partners with Nonprofit VOTE and the League of Women Voters to utilize the power of design to remind Americans to vote in the 2022 midterm election and upcoming local elections. The typography students were tasked with creating nonpartisan posters to encourage discussion and awareness among the PLNU student body. Below are photos of the students' creations.
The AIGA requires that all participating artists craft nonpartisan posters.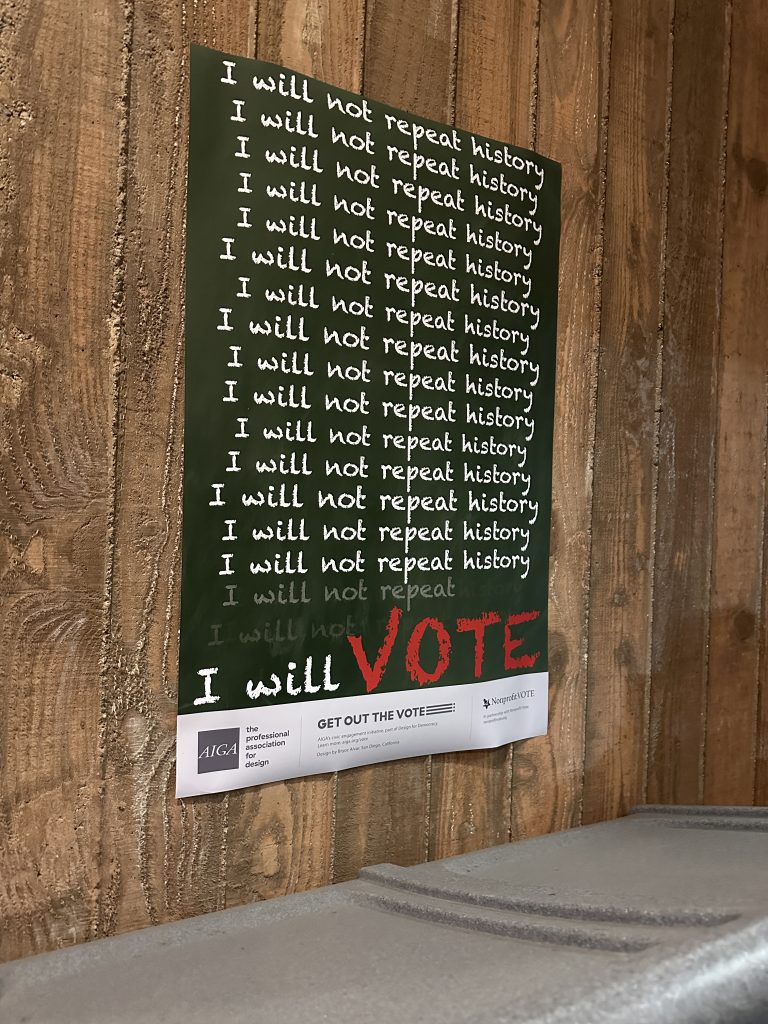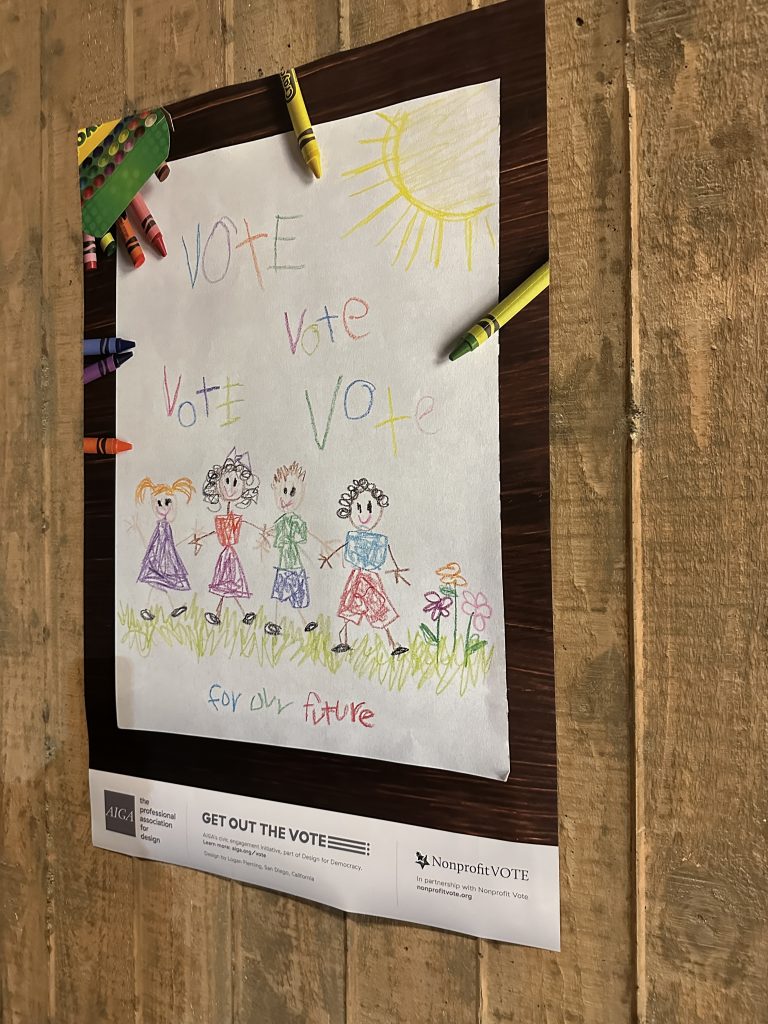 The posters were made by students in graphic design professor Courtney Mayer's Art 3003 typography class. They were intended to serve as a reminder to PLNU students to register and vote in the upcoming election.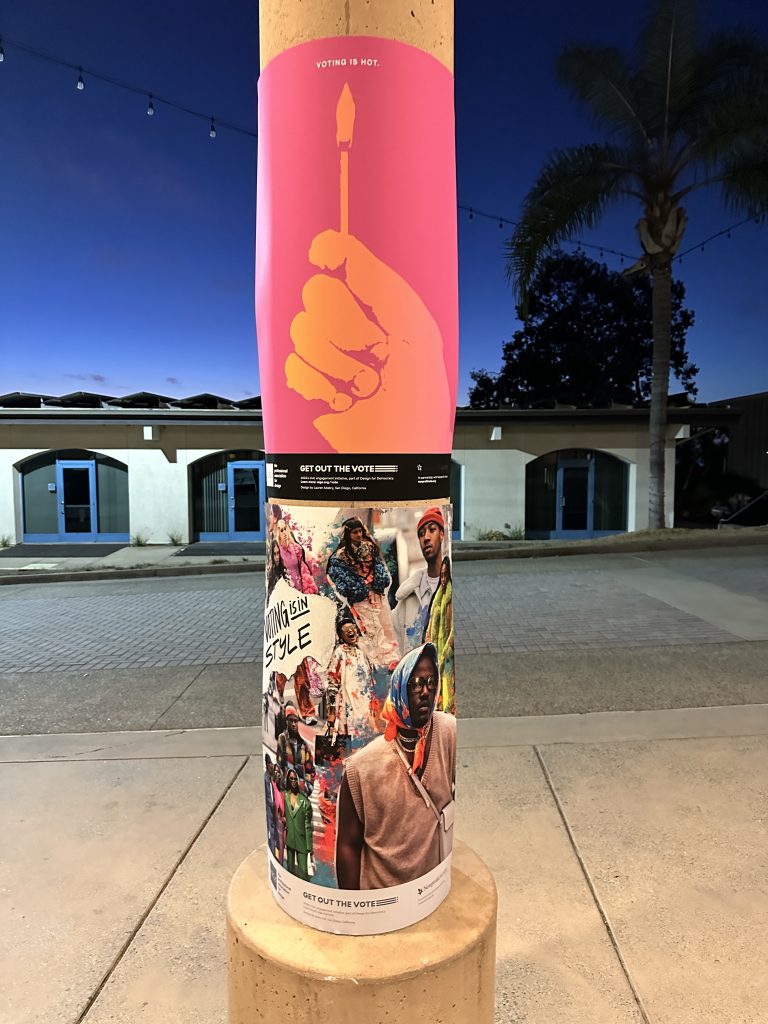 The posters displayed outside of the Nicholson Commons from Nov. 7-9 leading up to the midterm elections.
Written By: Kylie Capuano