You might have seen plastic bins peeking out in various locations throughout student dorms last week. These bins served the purpose of not only collecting clothing donations but also encouraging students to think ethically about clothing consumption and how a community can rally around reusing.
On Saturday, Nov. 5, students gathered on Nicholson Commons lawn for a "Loma Swap Launch Party" to "shop" for clothing that had been collected in the bins. This free event lasted from 11 a.m. to 1 p.m. and featured tables of clothing, lawn games and free coffee. It was a collaborative effort among the Students for Environmental Awareness and Action (SEAA) Club, the Center of Justice and Reconciliation (CJR), the Associated Student Body (ASB) and PLNU's Office of Sustainability. 
Allis Nash, a fourth-year environmental studies major, helped plan the event for her environmental studies capstone project. Nash said via email that the event was a success not only for promoting sustainability of campus but also community engagement.
"We were pleased to see a large crowd of people in attendance at the event, and even more pleased with how many people brought their clothing to exchange," said Nash. "There were of course items left over, but a good amount of stuff was taken. We were all really surprised by how much people donated prior to the event, and we hope it is a sign that when provided with a more environmentally friendly option of discarding used clothing, people will take it."
The rest of the clothes will be donated to different organizations across San Diego and Nash said swapping will continue to be offered through a Loma Swap Facebook group, where students may trade their used items with each other on an everyday basis.
Here's an inside look at the festivities of the Loma Swap Party.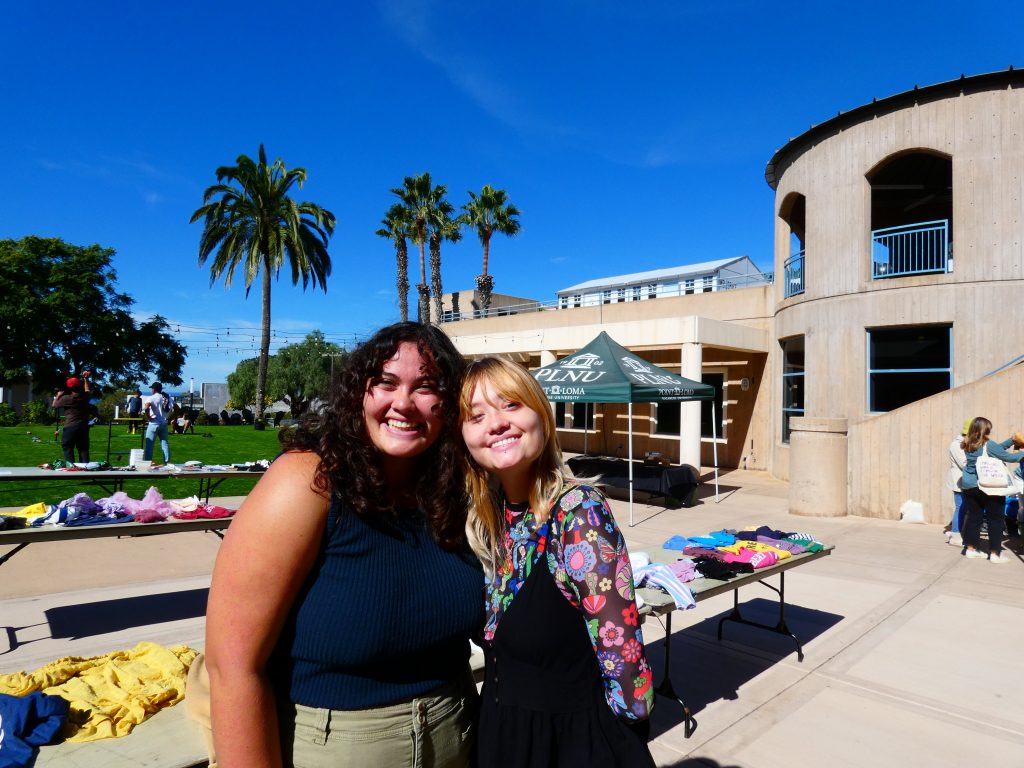 Allis Nash (on the right) and Jessica White (on the left) stand together for a photo.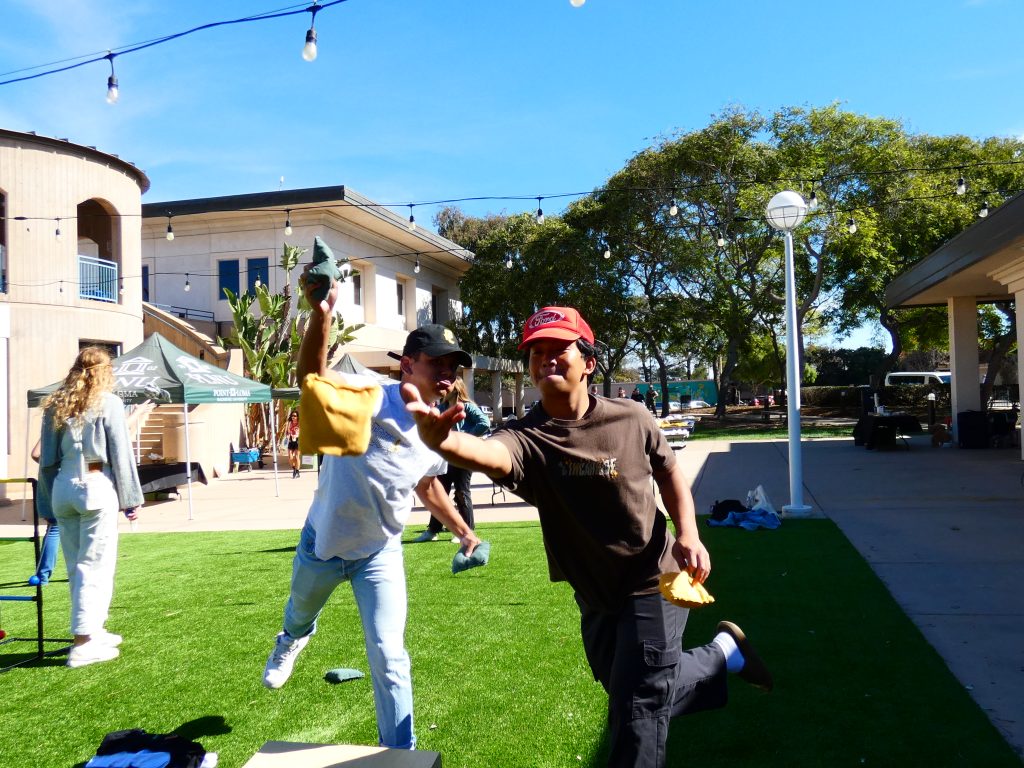 Two students hash it out in a game of cornhole.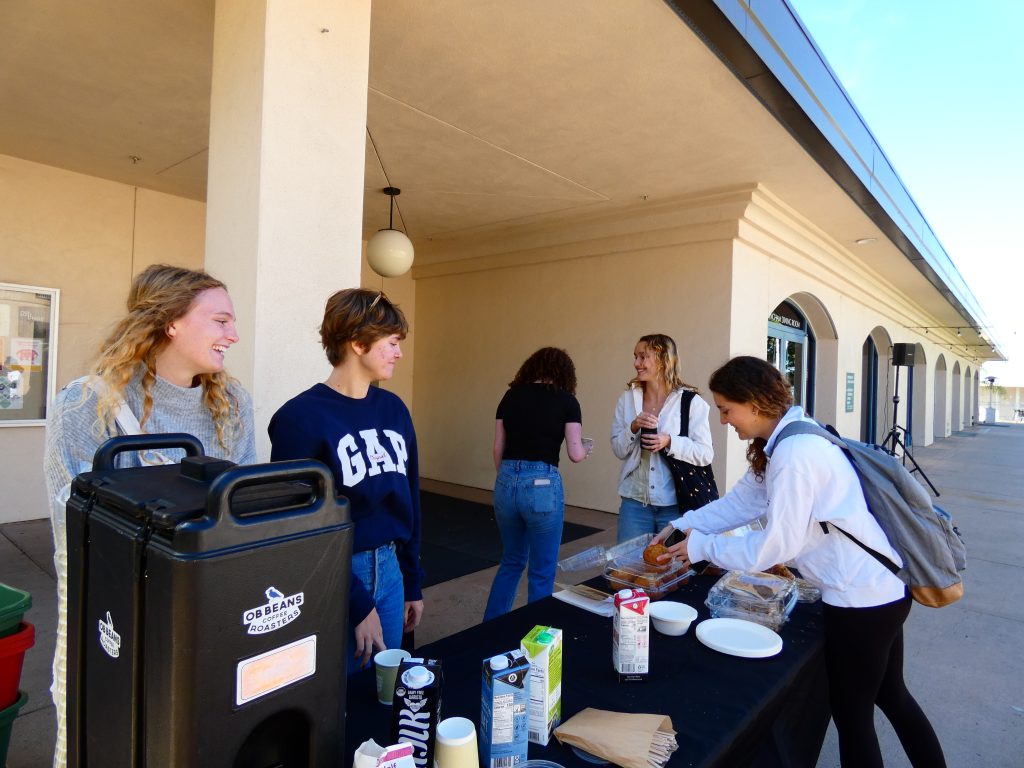 CJR and PLNU Office of Sustainabilty representatives help out at the coffee station.
Students sift through the clothing collected from the dorm bins.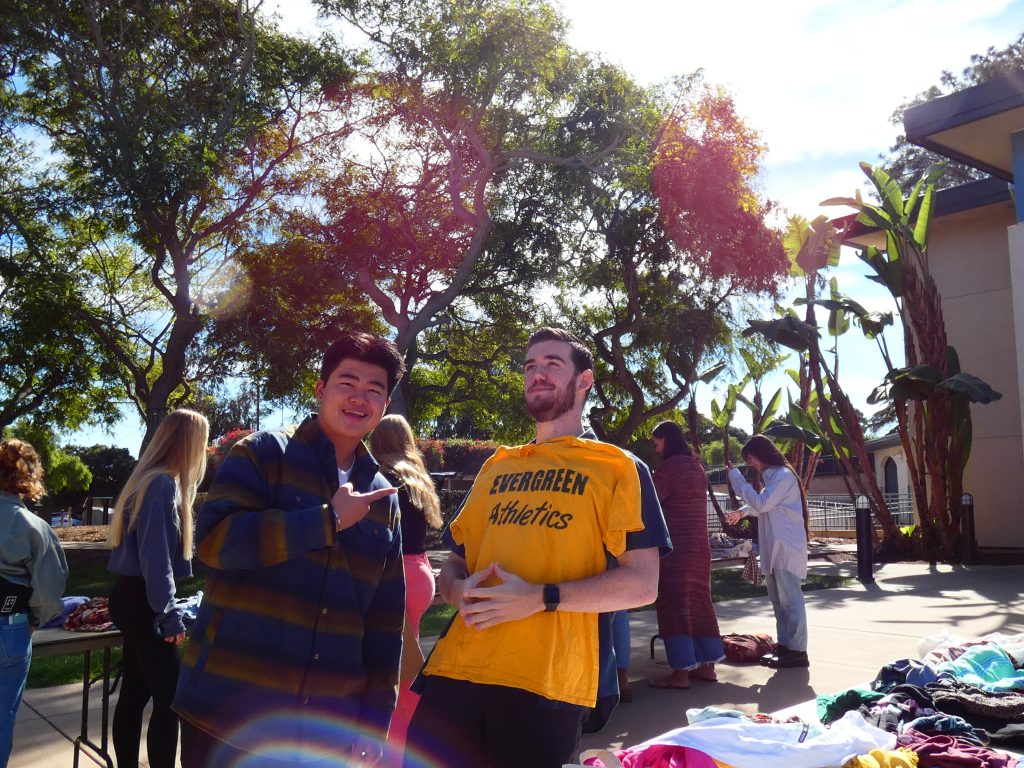 A couple of students show off their prime clothing finds of the day.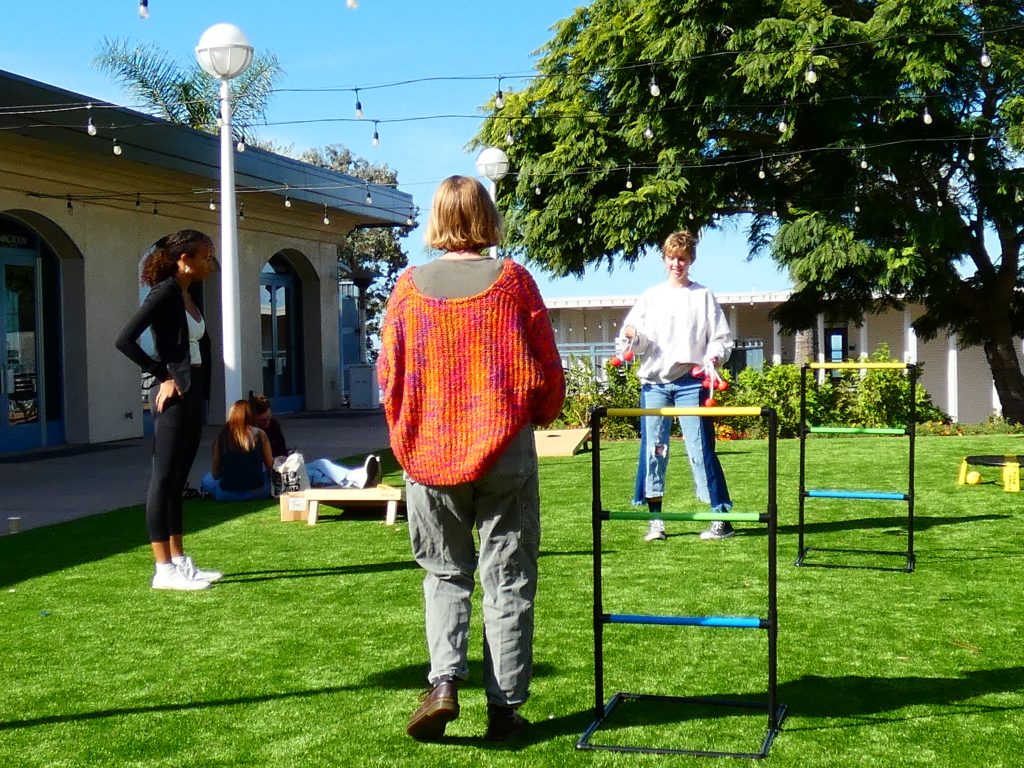 Students line up to play ladder toss.
Written By: Lainie Alfaro
Photos By: Katrina Cloyes