Liberty Station is full of different shops, restaurants and businesses to check out. Just a 10-minute drive from campus, Liberty Station has a wide variety of places to explore including these five highlights: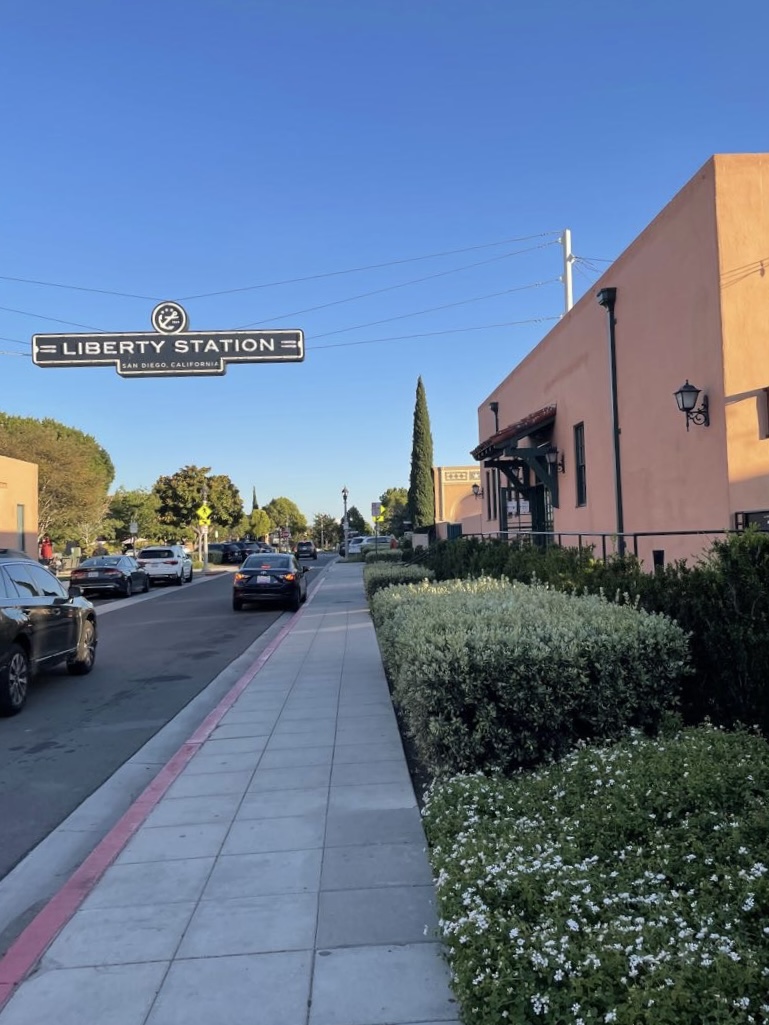 Liberty Station Public Market: The Public Market has a wide variety of options to choose from including different food outlets, restaurants and kiosks of all kinds of food cuisines. It is open seven days a week and has a variety of food vendors offering unique dishes from pad thai to fresh lobster rolls and crepes for dessert. It also has other vendors that sell jewelry and clothing.
Moniker Coffee & Co: It's not only a coffee shop, it's a place to shop at, too! Moniker is a hotspot for studying and getting homework done with a cup of coffee. It has both outdoor and indoor seating and has its own store in the same building full of clothing items and accessories.
Pigment: If you are looking for a place to get someone a gift, Pigment sells a lot of home goods and little knick knacks of every kind! It has gift options ranging from clothing, decorations, plants and jewelry that are aesthetically pleasing.
Trader Joe's: A fan favorite for Loma students, Trader Joe's is a close-by grocery store that has affordable prices, yummy snacks and unique foods to try that are easy to make in your dorm as a college student.
The Women's Museum of California: This museum is an educational and interesting place to explore the history of women in America through different exhibits. It is open every day of the week except Mondays and Tuesdays.