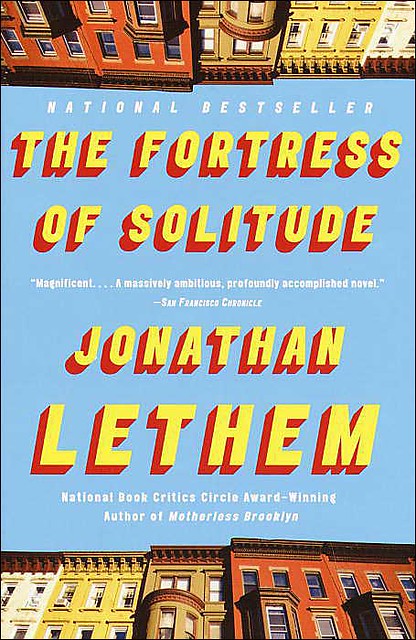 Summer break is a great time to make a dent in the long list of book recommendations received from friends and family members that were left unread during the busy school year. With the summer coming to a close, The Point asked Point Loma Nazarene University literature professors Bettina Pedersen and Karl Martin to send in their summer reading lists.
The following are must-read books for when you have a free Saturday this fall. Grab a cup of coffee or tea and enjoy one of the following books!
Karl Martin's Summer Reads:
Professor Martin offered the following commentaries on the books he read this summer.
John Updike, "Rabbit at Rest" (1990)
The last of Updike's four novels following one man and his family through the second half of the 20th century. It is fascinating to read a great novelist trying to make sense of the decade just completed. This last novel looks at life in the '80s.
Salvador Plascencia, "People of Paper" (2005)
Plascencia's first novel is an experimental one as the characters in the story try to shield themselves from the storyteller himself. Not for everybody, I'm sure, but I found it very engaging.
Fae Myenne Ng, "Bones" (2008)
I really enjoyed Ng's story of a family in San Francisco's Chinatown as they try to come to terms with a family loss.
Richard Powers, "The Overstory" (2018)
This novel is incredible. On one level it is about the life of trees and forests. So I would recommend it to anyone interested in the natural world that surrounds us. But Powers also weaves an amazing account of a group of activists trying to protect old growth forests from being destroyed and their relationships with each other.
Jonathan Lethem, "The Fortress of Solitude" (2003)
The main character grows up as white in Brooklyn in the '70s in a neighborhood that is still mostly Black. Elements of science fiction are woven into the realistic narrative. The young man must come to terms with the complex relationship he has with his Black best friend growing up when their lives take very different paths. Because the main character grows up to be a music critic and the writer of liner notes for CD box sets, readers also get to think about the development of soul music in the era. [I] loved the book.
Charlie Gillett, "The Sound of the City" (1996)
I'm not quite finished with this history of rock music, but I've loved what I've been reading so far. The 1996 edition is the revised and expanded version of earlier work by Gillett. The first edition of the history was published in 1970, making it the first great history of the rise of Rock 'n' Roll and the music that came in its wake.
Bettina Pedersen's Summer Reads:
Professor Pedersen shared a brief summary of the books she read and recommended.
Mary Oliver's "A Thousand Mornings" (poetry collection): Spiritually moving meditations on nature and everyday life and death.
Mary Oliver's "A Poetry Handbook" (non-fiction): A small handbook for writing poetry.
Clint Smith's "Above Ground" (poetry collection): Powerful poems on Smith's understanding of America's racist past and present and on his everyday life as a teacher, husband, father, poet.
Katie Manning's "Hereverent" (poetry collection): Terse and pointed poems that resist the use of the Bible as a weapon.
Chimamanda Ngozi Adichie's "The Thing Around Your Neck" (short story collection): Unresolved and piercing stories about the lives of Africans in various African countries and in the US when they immigrate.
Ann Cleeve's "The Long Call" (novel): A fascinating British mystery, as only Ann Cleeve's writes, that goes to unexpected places and foregrounds society's marginalized.
Mary Frances O'Connor's "The Grieving Brain" (portion): A study about the physiology of the brain and grief.
Charles Kingsley's "Water Babies" (portion): Nineteenth-century novel that mixes realism and fantasy in portraying the plight of poor children.