Friday, September 5 at 9:45, Tim Whetstone, Matthieu Rouffet and Jeff Bolster graced the stage of chapel to tell the student body that packed the pews why they should be there every time. A select number of students gave their perspective via video.
1. Most people don't get this opportunity.
Rouffet: It's a great time to sit, reflect and spend time with God [and an] awesome opportunity I didn't have in college.
2. This makes PLNU students who they are.
Bolster: As soon as I walk in the door, it's 'Oh, that's right. This is us.' It's kind of this remembering and God's in that.
…
This gathering is part of what we do. It creates it. It's easy to come into this building and say, 'I don't know if I belong here.' It's this sense of this why we look the way we look, this is who we are. It's showing up regardless of who you are and where you are in your faith so we can continue to be us.
3. Chapel reveals the way God loves.
Rouffet: I always love praise and worship. Tenebrae Chapel to understand suffering…it allowed me to ponder and say 'Oh God, I don't deserve this, yet you do this for me.'
4. You can bring everything with you.
Bolster: Your story belongs here. Whatever you've got going on belongs here…in each other's presence and in God's presence.
Whetstone: To not leave that at the door, but bring it all in, everything that is joyful, exuberant, everything that is bringing you down.
Rouffet: [Saying] 'God, I just put you higher than what is in front of me,' there's something powerful there…And you're going to work it out for my good even in my suffering…it's powerful that we trust Him no matter what.
5. It's a time to slow down and reflect.
Josh Kimball: It's time that you have to take every week to slow down and sit there.
6. And the time is already set aside in your schedule, so why not?
Dottie Rhoten: Regardless of circumstance…you have this time set aside to go and give time to God.
7. It brings the rest of campus into one place.
Kimball: It's one of those places where you get to see the Point Loma community come together as a whole.
8. It takes an active team.
Bolster: We are on the court. The audience, the couch. It can feel sometimes like we sit and watch. We are the players. We engage from out here. Being a community oftentimes feels more passive than it actually is…it's a pretty active thing…I come and participate much like players do on the court.
9. Chapel forces PLNU to remember the image of God.
Whetstone: This place is less about an escape but reorienting or remembering the image we were created in.
10. Chapel creates a community of faith without focusing on the teacher-student dynamic.
Rouffet: I can be with them in community and in faith, with less distinction between professors, faculty and staff and instead come together as the body of Christ…I'm here with you in your struggles.
11. It's a place to respect what everyone else is going through.
Bolster: I would just say there's a lot going on in this room…if you just decide to kick your feet up or talk really loud, you're kind of interrupting someone's deal. Be here and not acting like we're in a coffee shop. We can be mindful here.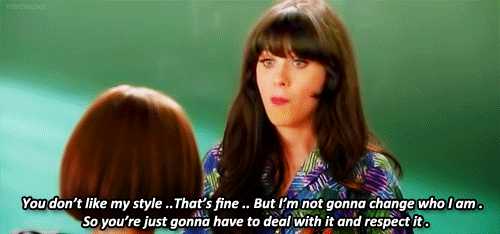 12. It's a time for praise.
Whetstone: Come here to praise God present with us.
13. It's awesome!
Rhoten: Regardless of how you're feeling, just show up…Go to chapel because it's awesome.