When current editor Katie Callahan got a hold of me to write this and said, "You're one of the few people I know who really gets into this stuff," I didn't know if I should be honored or embarrassed. I'm going with the former. I watch the show every year and am quite passionate about it. This year's show was not that exciting, but I was able to squeeze out ten interesting things to tell you about, because the six second Vines you saw on Twitter Sunday night don't quite tell the full story.
1. John Mayer and Ed Sheeran (and Questlove and Herbie Hancock) performing together. They sang Ed Sheeran's hit "Thinking Out Loud" and honestly they didn't sound that great together, but it was still a big deal. I found myself wishing one of them would shut up so I could just hear the other, but it was great just seeing them both together, and especially seeing John Mayer back in action.
2. Jamie Foxx busted out his Oscar award winning impersonation of Ray Charles…standing next to Stevie Wonder and they both joked about how they couldn't read the envelop that said who the winner of the award they were announcing was. It was both wildly offensive and hilarious.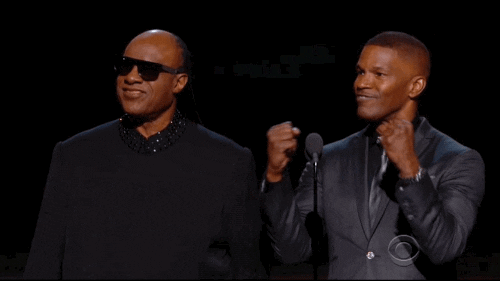 3. Sam Smith absolutely trolling his ex boyfriend. He had an amazing night, and after being on stage a few times, he decided it was time to shout out his ex for inspiring "Stay With Me." He said, "Thank you so much for breaking my heart cause you got me four Grammys."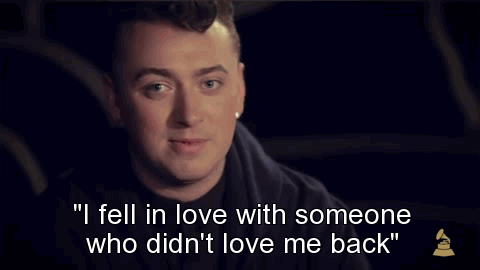 4. Miranda Lambert won a Grammy for Best Country Album for "Platinum." This is only significant because I hate country music and this is the only country album I have ever liked. So that's saying something.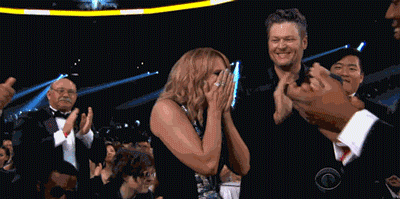 5. Lots of religious moments. As this is a Christian school, I must point those out. After performing, "Happy," Pharrell looked up to heaven and said into the microphone "I am at your service, Lord." Katy Perry performed a great song off her latest album called "By The Grace of God." If you haven't heard that one, look it up. And last, Beyonce performed a sang a version of the hymn "Take My Hand, Precious Lord" that almost made my heart stop.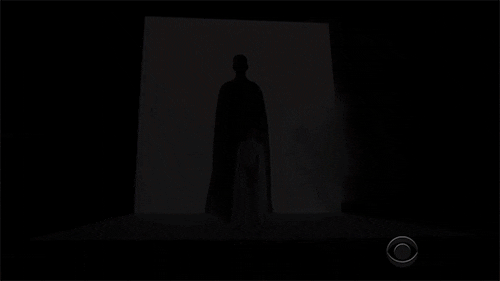 6. Beck won album of the year. Wondering who Beck is? You're not alone. Who Is Beck was trending worldwide on Twitter just moments after he accepted the award.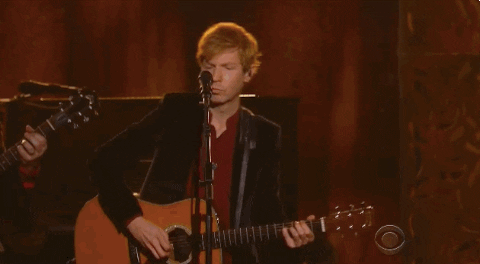 7. Speaking of Beck, Kanye West almost "Kanye-d" Beck. This is a reference to the time Kanye jumped on stage and said Beyonce should have won an award instead of Taylor Swift. Well, Beck beat out Beyonce for Album of the Year, and Kanye jumped up on stage to pretend like he was going to take the mic but then sat back down. It seems like it was supposed to be a joke but I was rooting for him to do it. Long Live Queen Bey.
8. Sia is known for not showing her face during performances, and often having another human mouth the words instead of her and during "Chandelier" Kristen Wiig was that human. It was amazing. Google this now.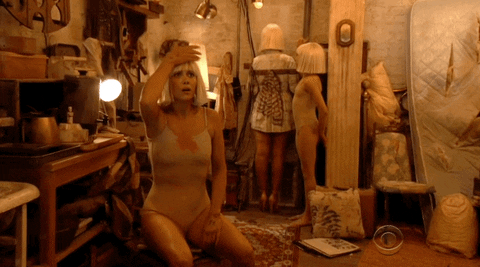 9. Collaborations. The Grammys are known for shoving random performers together. My favorite was Gwen Stefani and Adam Levine, mostly because I could have muted the TV and just stared at them for three straight minutes. Another favorite was Pharrell and Hans Zimmer.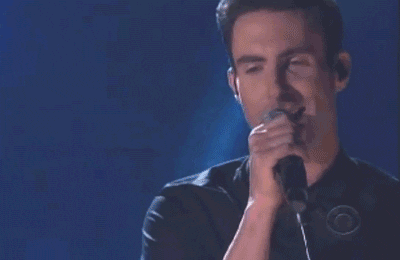 10. Juanes! Colombian musician and all around dreamboat Juanes performed in Spanish and it was amazing. He is HUGE almost everywhere in the world, so if you haven't already heard his music, do yourself a favor and check it out.