At the end of the 2021 spring semester, Point Loma Nazarene University military services staff, military-affiliated students and professors gathered on campus for a special recognition ceremony. The ceremony was part of a new award program implemented by military services director, Thomas Egan, called Hero for Heroes.
Egan, who says the actual credit should go to his wife for the idea, said he hopes it will bring awareness to faculty and students about it's military affiliated student body.
"We want to continue to build awareness about our military-affiliated population," said Egan. "There is definitely more education that needs to happen."
Egan knows veteran students come to campus with a very different set of life experiences than that of the traditional college student.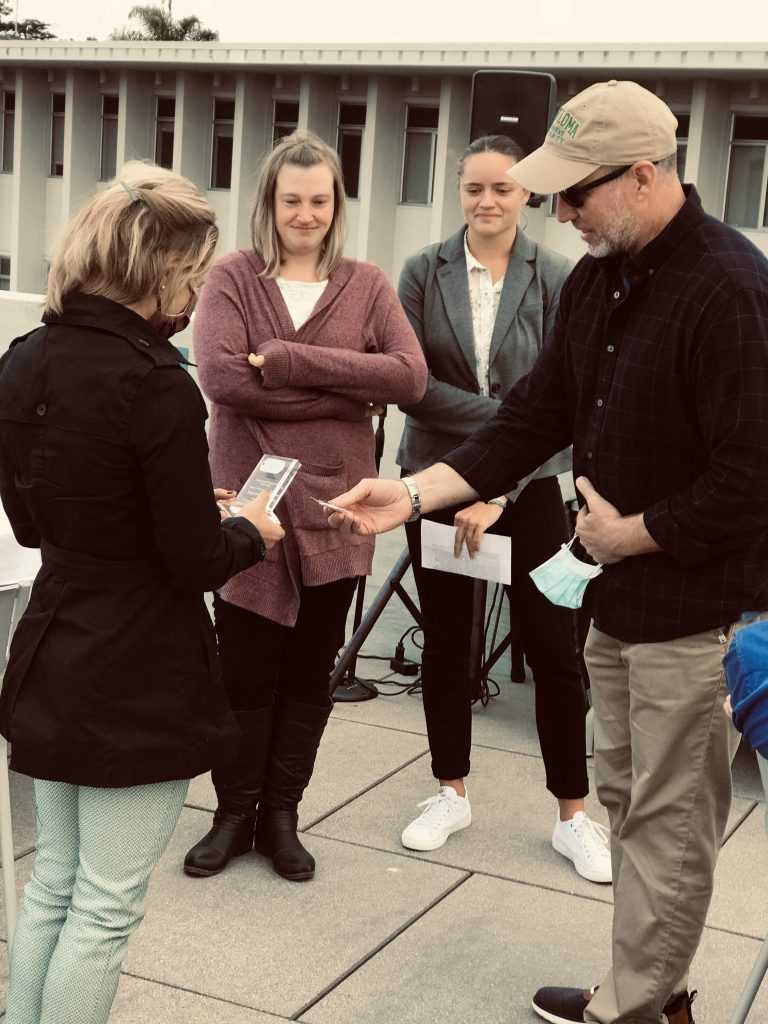 A write up on www.bestcollege.com by Samantha L. Solomon, Ph.D, states that the majority of veteran students are between the ages of 24 and 40. Because of this, 47% of student veterans are married, 46% are parents, and 10% are divorced. In addition to familial responsibilities, 46% of these students also work full or part time while in school.
A staggering 51% of student veterans report having a U.S. Department of Veterans Affairs (VA) disability rating, and most have a disability rating of 50% or higher. Eighty percent of student veterans with a reported disability say that their disabilities cause them stress in school.
Professor Grace Fantaroni, graduate program special education professor at the PLNU Mission Valley campus has a special place in her heart for her military-affiliated students. She said she takes a lot of pride in this recognition, given her father, uncle and grandfather are all veterans.
"[Military-affiliated students] are amazing," said Fantaroni. "They bring this whole other life experience to the classroom that is really special."
She recounts, for instance, one student who used her knowledge of data collection gained in the military to create a digital application that helps to better track the behavior of special education students.
Fantaroni also says she understands that military-affiliated students can often use the extra support. Through experience she knows they often come to campus with jobs, families or history that makes education more challenging.
"I always thank them for what they have done for our country and what they continue to do for their community through their education," said Fantaroni.
PLNU graduate student in special education, Jazz Gonzalez, nominated Fantaroni for Hero for Heroes for not only her teaching and guidance on the subject of special education, but for mentoring her on a multitude of life subjects.
Gonzalez says Fantaroni taught her as an undergrad and then became her education advisor as a graduate student. She said Fantaroni helped her with job placement after she completed her Bachelor of Arts and has closely advised her every step of the way during her Masters of Arts. Fantaroni, being a mother, shared motherly advice with Gonzalez and continued to be a solid touchstone for Gonzalez as the pandemic ensued and presented various challenges.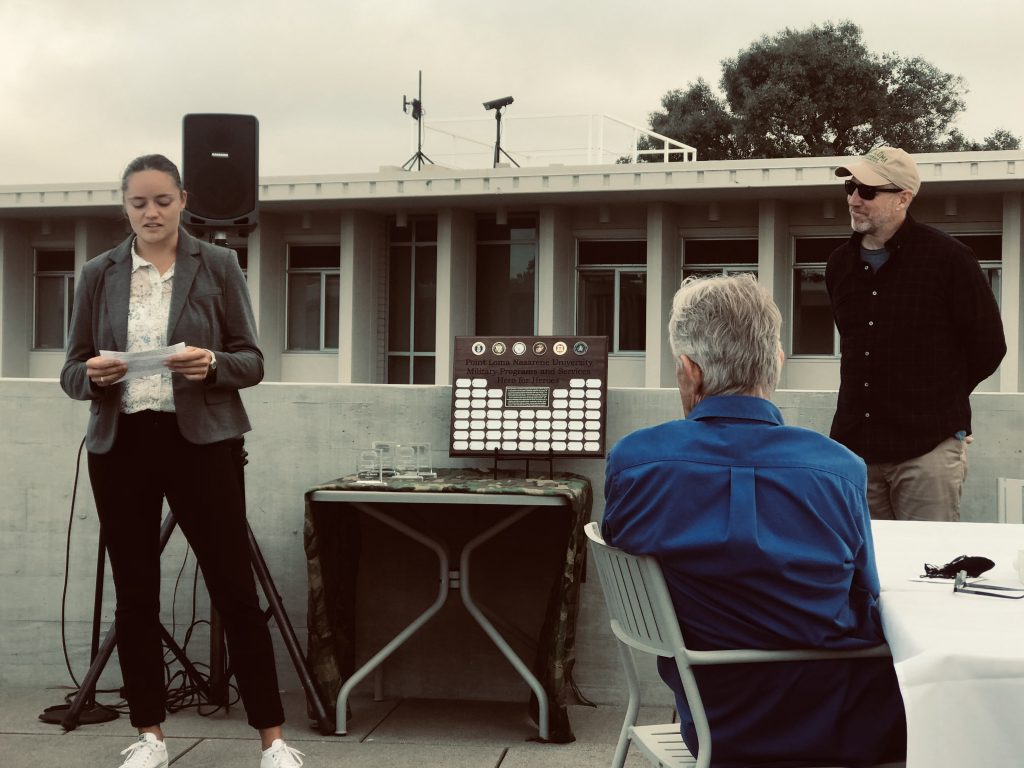 "To put it simply, Dr. Fanataroni has not just supported me academically, she has supported me in my parenting, career, mentored me and guided me far beyond just being a student, she really helped shape me from being a veteran into the advocate and educator I am today."
Gonzalez, like Fantaroni, is very aware of what she and her fellow military-affiliated students bring to the classroom.
"Experience," said Gonzalez. "Veterans have experienced a life like no other. We come from a multitude of backgrounds and have worked with people from all over the country and world; we are very diverse."
The PLNU Military Center will continue to take names of teachers like Fantaroni, who are going above and beyond in their support of military affiliated students. Egan has created a special plaque for their names to display and hopes the special recognition will inspire other professors as well.
The teachers to receive the award on June 5, 2021 were Dr. Mike Mooring, Dr. Grace Fantaroni, Nathan Hamill, Military Services staff member Deborah Tillson and Dr. Ryan Botts, whose award was accepted by his wife, Mrs. Nikki Botts. Nominating students presented the awards to their respective nominees.This is the first iteration of the Hero for Heroes award, but Egan said he hopes things will continue to evolve.
"Our first Hero for Heroes ceremony was very informal," said Egan. "But, in the future, we hope it will become much more significant. We want to get folks fired up about the awards and to continue to build connections. Our population has a lot to bring to the campus and we look forward to fostering more connections through Hero for Heroes."
The next Hero for Heroes Ceremony is tentatively set for December 10, 2021, Egan says.
By: Amber Robinson