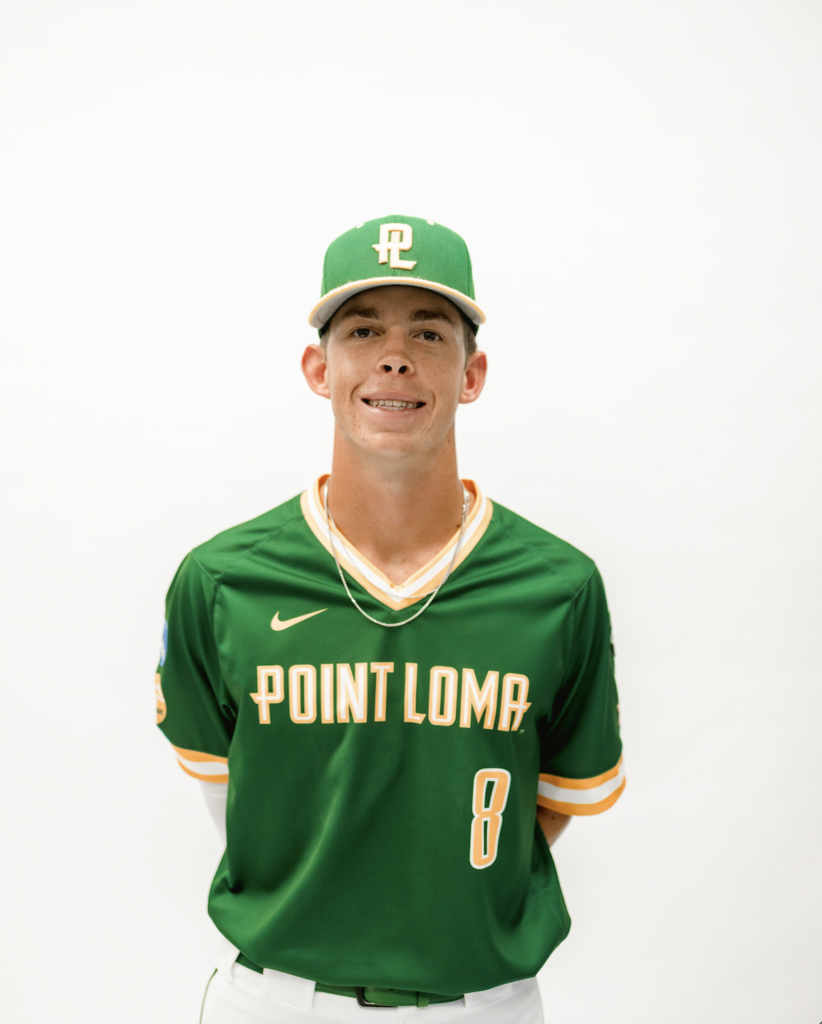 Welcome New PLNU Students and Families!
My name is Seth Ryberg and I am a senior on the Point Loma Nazarene University baseball team. I am also the president of the Student Athlete Leadership Team (SALT). We are a group of student-athletes who act as liaisons between student-athletes and the PLNU athletic administration. SALT consists of two representatives from each PLNU sports team who collaborate throughout the year to help provide the best college experience for students and athletes alike. We partner with student leadership groups on campus and organizations in the San Diego area to create a more unified PLNU community, while having opportunities to participate in conversations surrounding NCAA Division II legislation.
This year's SALT team is led by five board members: President Seth Ryberg, Vice President Emma Thrapp, Secretary Blanca Granados, Community Relations Director Anna Massari and Director of Mental Health Austin Lavell. The Director of Mental Health is a new position added this year in pursuit of continuing the conversation around mental health among student-athletes. The Community Relations Director is also a new position this year that will work closely with PLNU's Associated Student Body (ASB) to create an exciting atmosphere for athletic programs and contests.
New students can look forward to tailgates before games, halftime entertainment, Loma spirit days and more. While you're exploring Sunset Cliffs and making new friends, we hope to see you out there supporting our fall sports as they begin their journeys to a national championship!
Go Sea Lions,
Seth Ryberg
SALT President