The following photos are some snapshots from this year's annual Halloween Bash hosted by the Associated Student Body (ASB) and ResLife in the Goodwin and Finch dorms. This haunted night included a ghoulish hydration station hosted by ResLife staff, a break-out dance session led by Shrek, a celebrity appearance from a Kardashian, an upside-down "Stranger Things" experience, an intense costume contest and more. Here are some of the highlights of the night.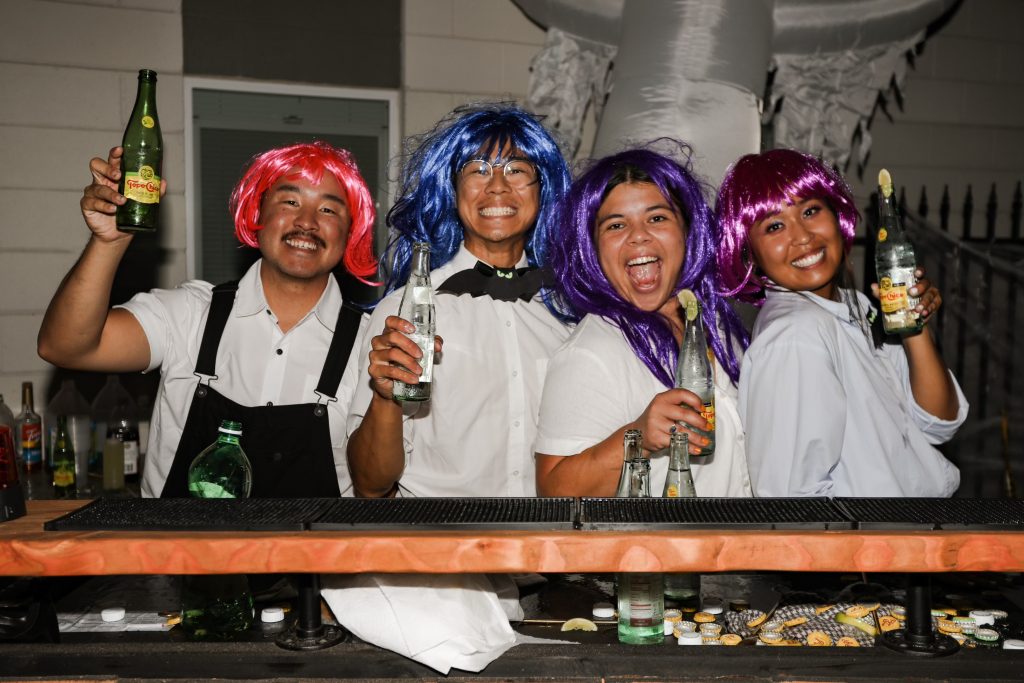 Residential directors (RDs) and assistant RDs serve up festive drinks like the "ring by spring" at the hydration station.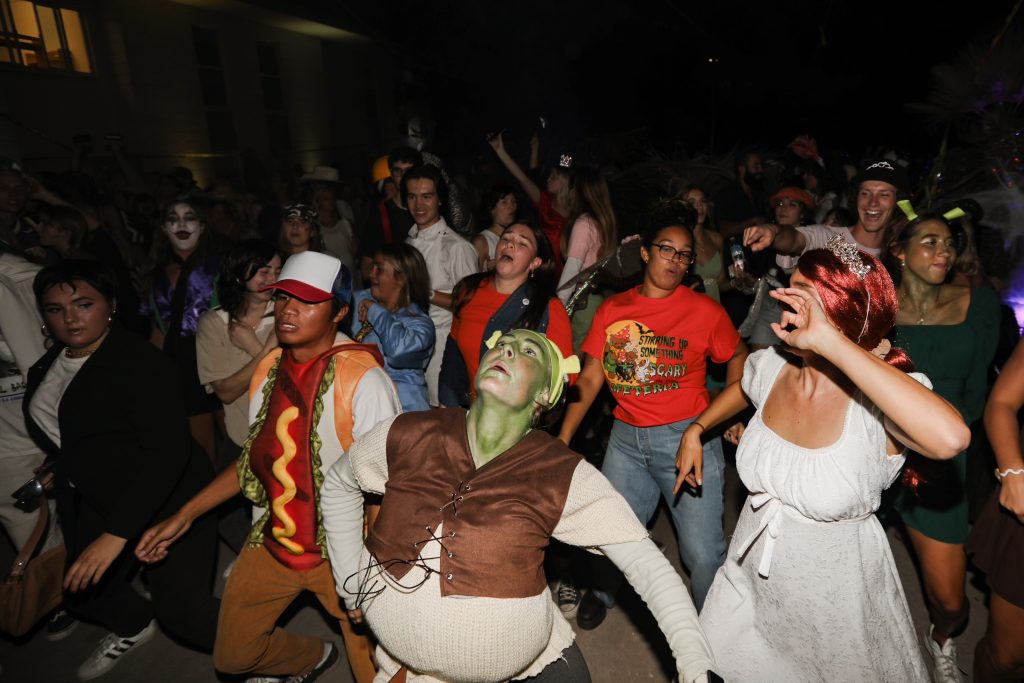 Shrek leads the dance floor with the "wobble" dance.
A dynamic mother-daughter duo — Kim Kardashian (Brennan Zieglar) and Kris Jenner (Lila McNeal) — made an appearance at the Halloween Bash.
Jacob Keleher, also known as Jake from State Farm, soars Flo, or Emily Navarro over the dance floor.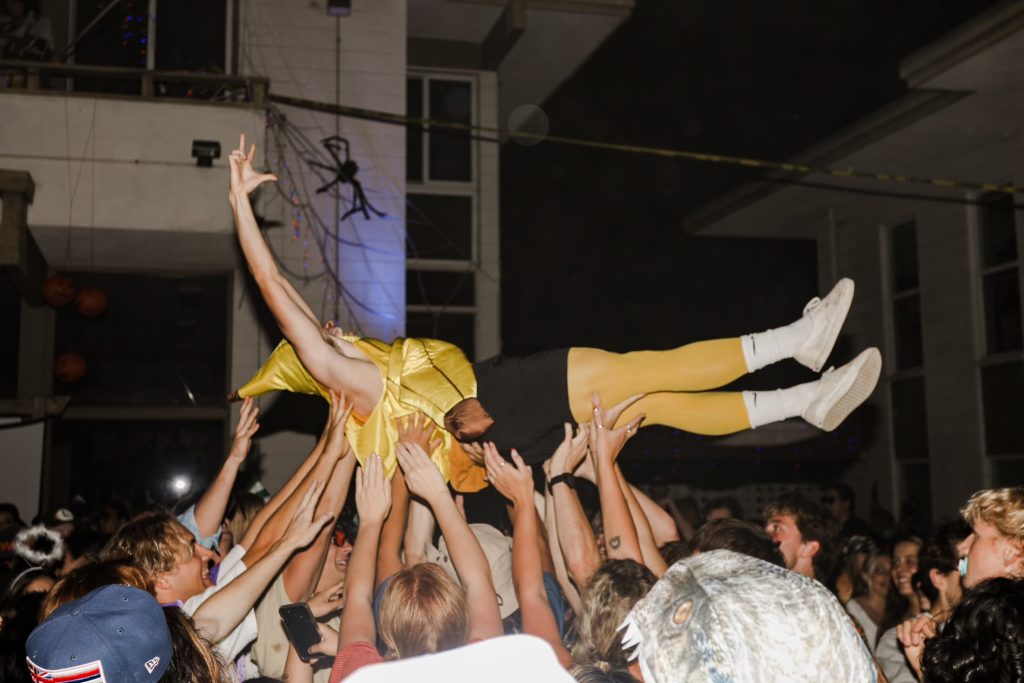 A student catches a wave, crowd surfing across the Goodwin dance floor.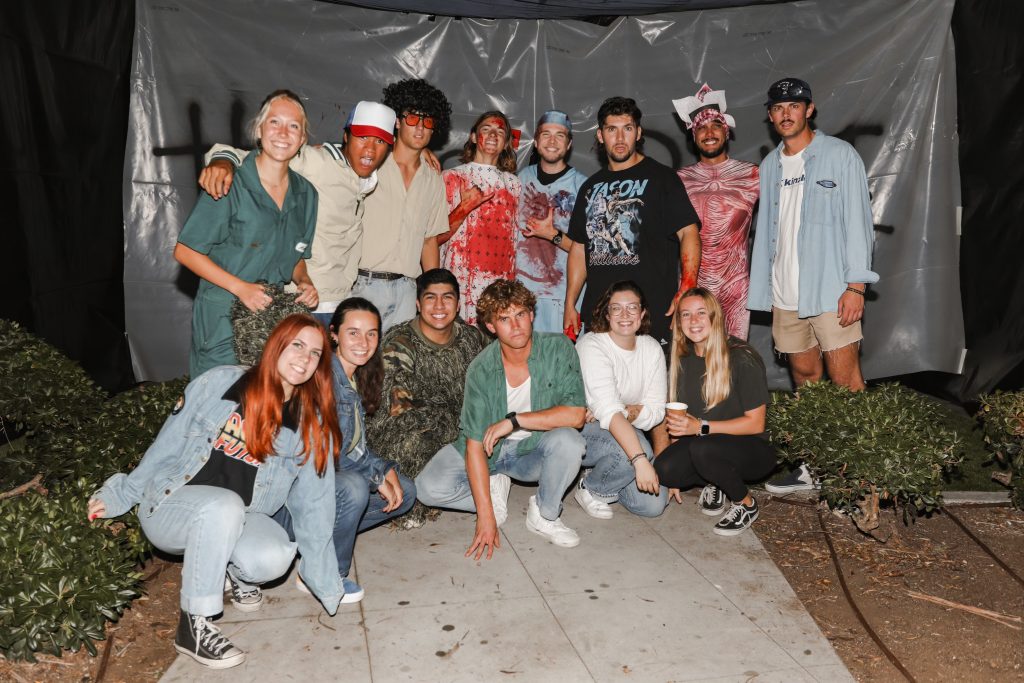 Volunteers who worked at the "Stranger Things" haunted house in Finch gather for a photo.
Written By: Olivia Cox
Photos By: Arielle Pickerign