A boat parade in support of Donald Trump occurred around noon at Shelter Island on Monday, Nov. 1. Supporters gathered along the harbor with flags and signs demonstrating their support for the president.
Courtney Langer, an attendee at the parade, said she was excited to be there and was happy to see other Republicans in a blue state. She said she was raised as a Christian and believes there's hope for Trump's re-election.
"It was a lot of positivity and excitement. Everyone is really passionate about their country and I think that there's hope that we get four more years," Langer said. "Seeing [the parade] in Southern California makes me think that we're changing the tides a bit and I have faith in that. I know God is watching over our country."
Jason, an army veteran from Temecula, California asked to be referred to by his first name only.
"I think that Trump supporters are patriots that value capitalism over socialism," Jason said. "As a veteran, I fought with soldiers from other countries who came here the right way, legally."
According to Jason, "Most Latinos, we're for legal immigration. We have so many people that did it the right way and spent many years doing it, it's not fair to just open up the borders and let a flood of people in."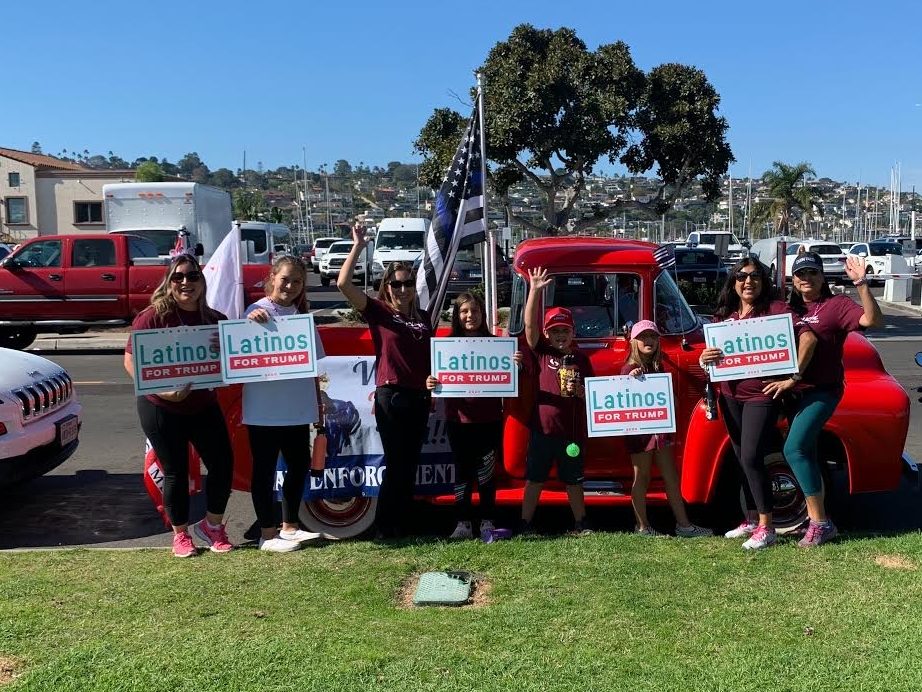 Pew Research Center reported 63% of Latino registered voters said they would vote for Biden, and 29% leaned toward Trump.
Barry Simonton, a man running a stand with a petition to recall Gavin Newsom, talked about the boat parade and how everyone was there to have a good time.
"This is the second one this year in the last two months, and there were about 500 to 800 boats* in the parade. Everyone's just getting together, having a good time and supporting the president," said Simonton.
He said business was steady and he sells about 20 flags and hats a day. Simonton said he does this independently and isn't partnered with other stands.
John Davison, a man with his own merchandise stand, said he is a member of the National Cops Tour Facebook group. Davison said he used to be a Democrat but is now a proud Republican, because the Democratic party has moved so far left.
"I would guess about 1000 boats showed up and I heard we had about 30,000 people show up along the shore here and several different car caravans come through Shelter Island," Davison said. "There was also a caravan that drove from San Clemente to the U.S.S. Midway and back, with over 600 vehicles and 2,000 people."
Davison mentioned that many Trump rallies happen in the San Diego area and have been on a weekly basis. As far as re-election, Davison said he thinks Trump has got it in the bag.
"The fact that he supports law enforcement and wants to protect us is one of the greatest things he's doing. I think the Dems have gone a little too far left and have given up our safety and constitutional rights," Davison said.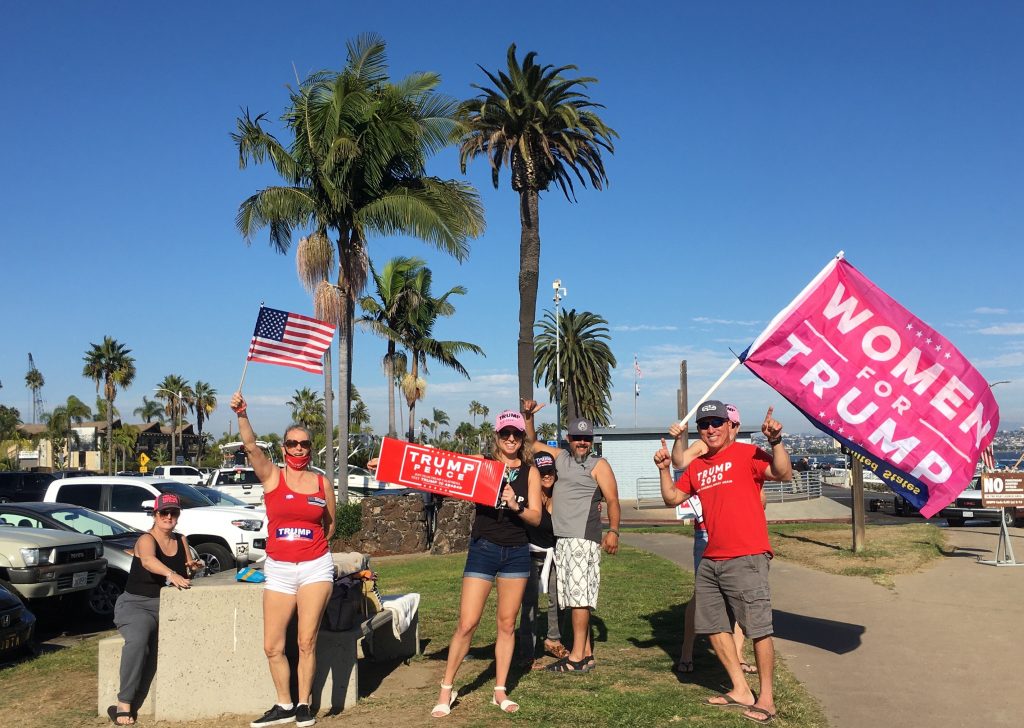 This number cannot be confirmed.
Written by: Imani Espino